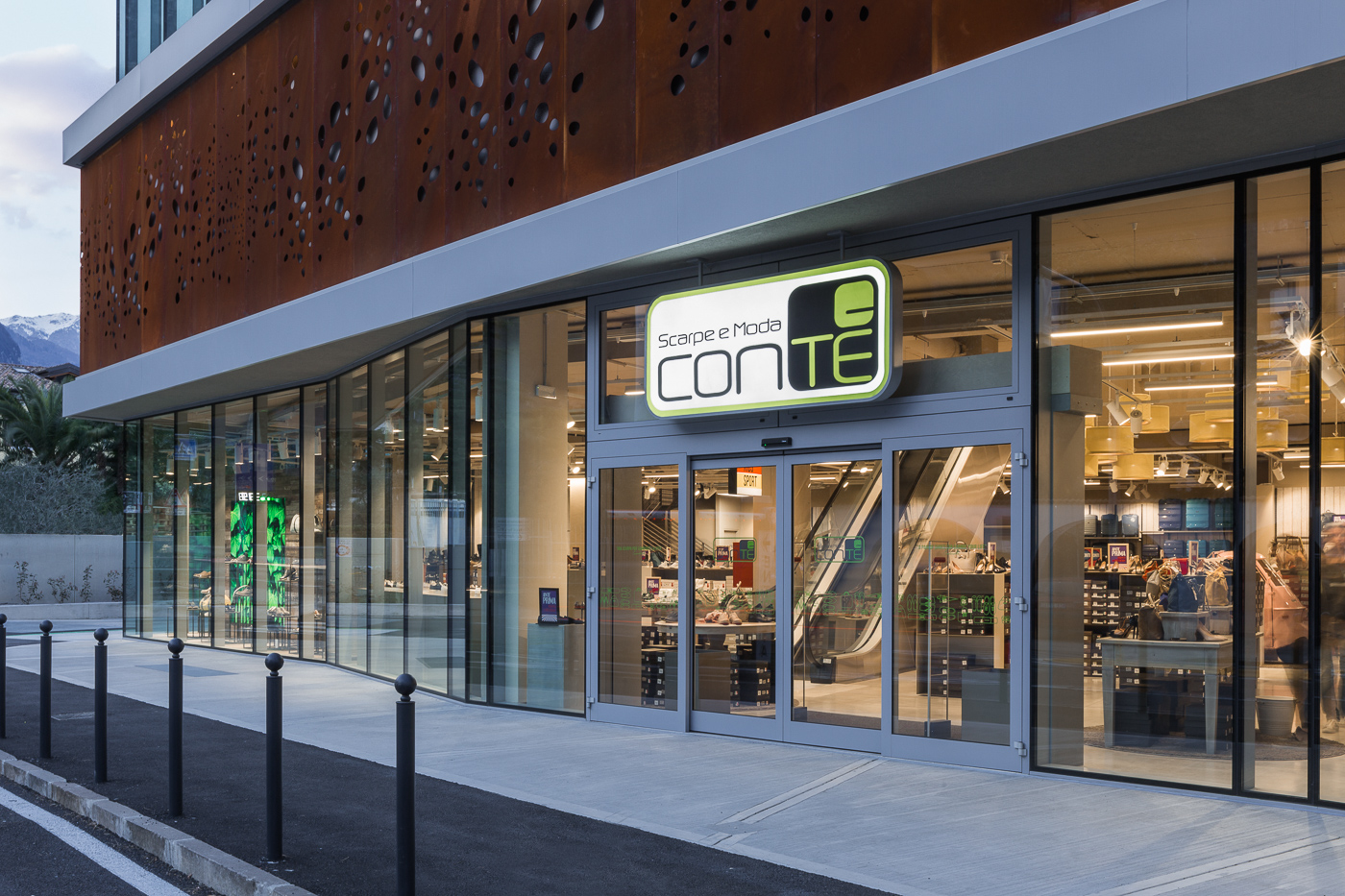 Contè Scarpe e Moda
category /
Retail
---
location /
Riva del Garda
---
A new Conte' Scarpe e Moda footwear and fashion store is opening in Riva del Garda, the pearl of Garda Lake. The entire store covers 1,200 m2 on two levels; all shop fittings have been designed by Architect Davide Volpe and produced to measure by Effebi.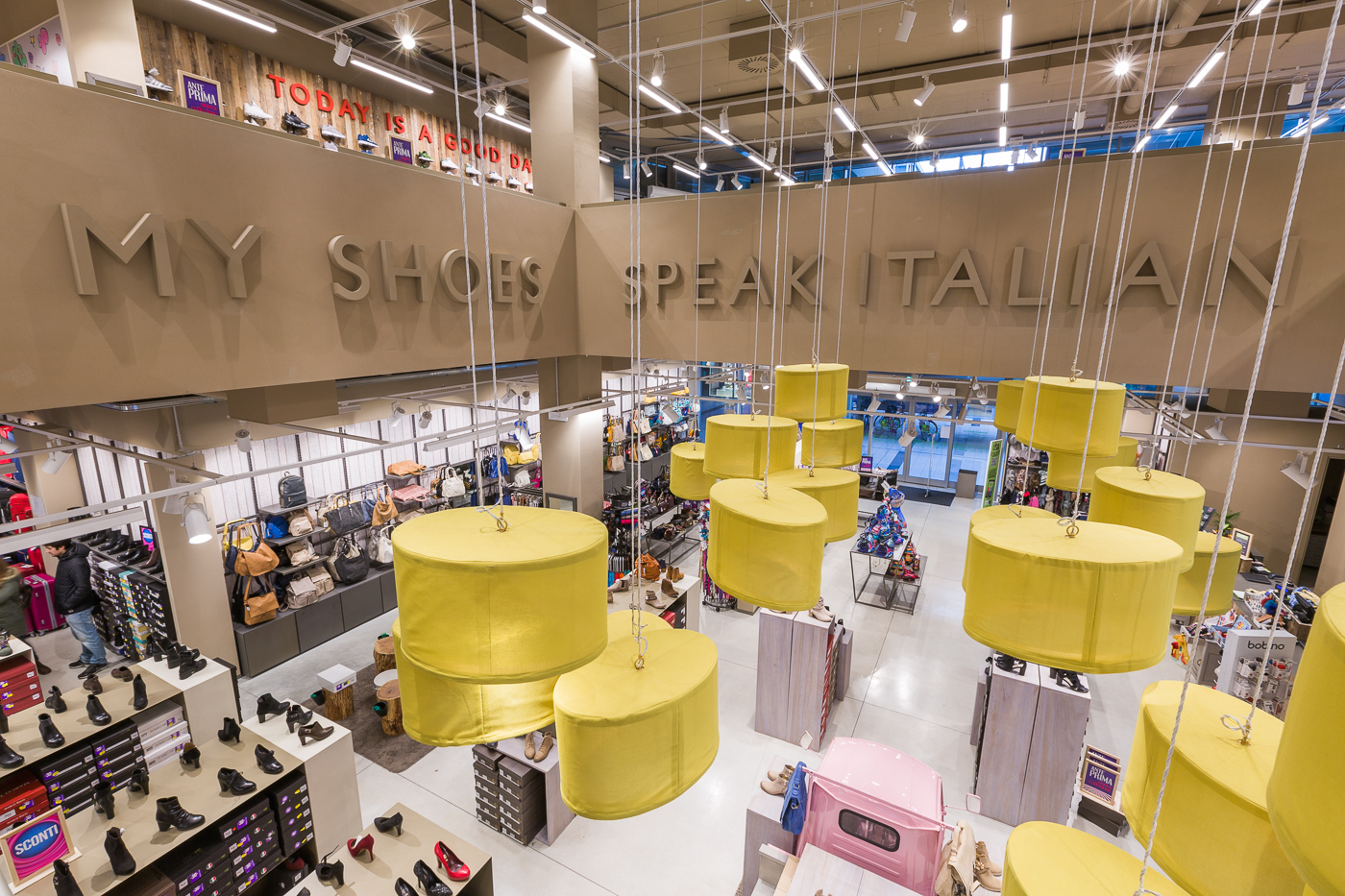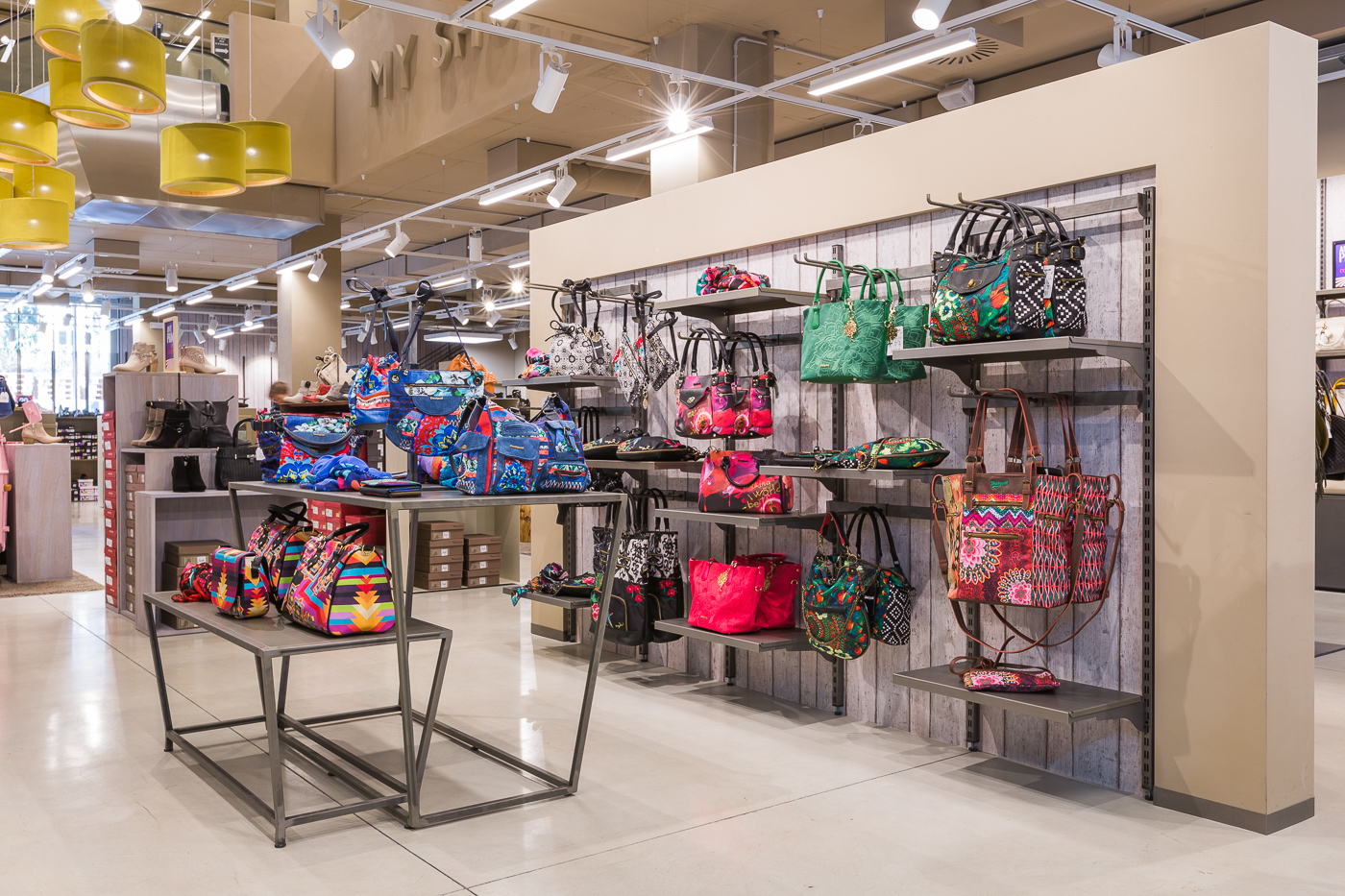 The Conte' store appears as a large space left intentionally open and features a large central opening that serves as a vertical connection between the various departments as well as a visual tie-in. Simplicity was the catchphrase for this project: exposed concrete flooring, uniform pale colours, natural wood and gradual warm-up LED lighting system.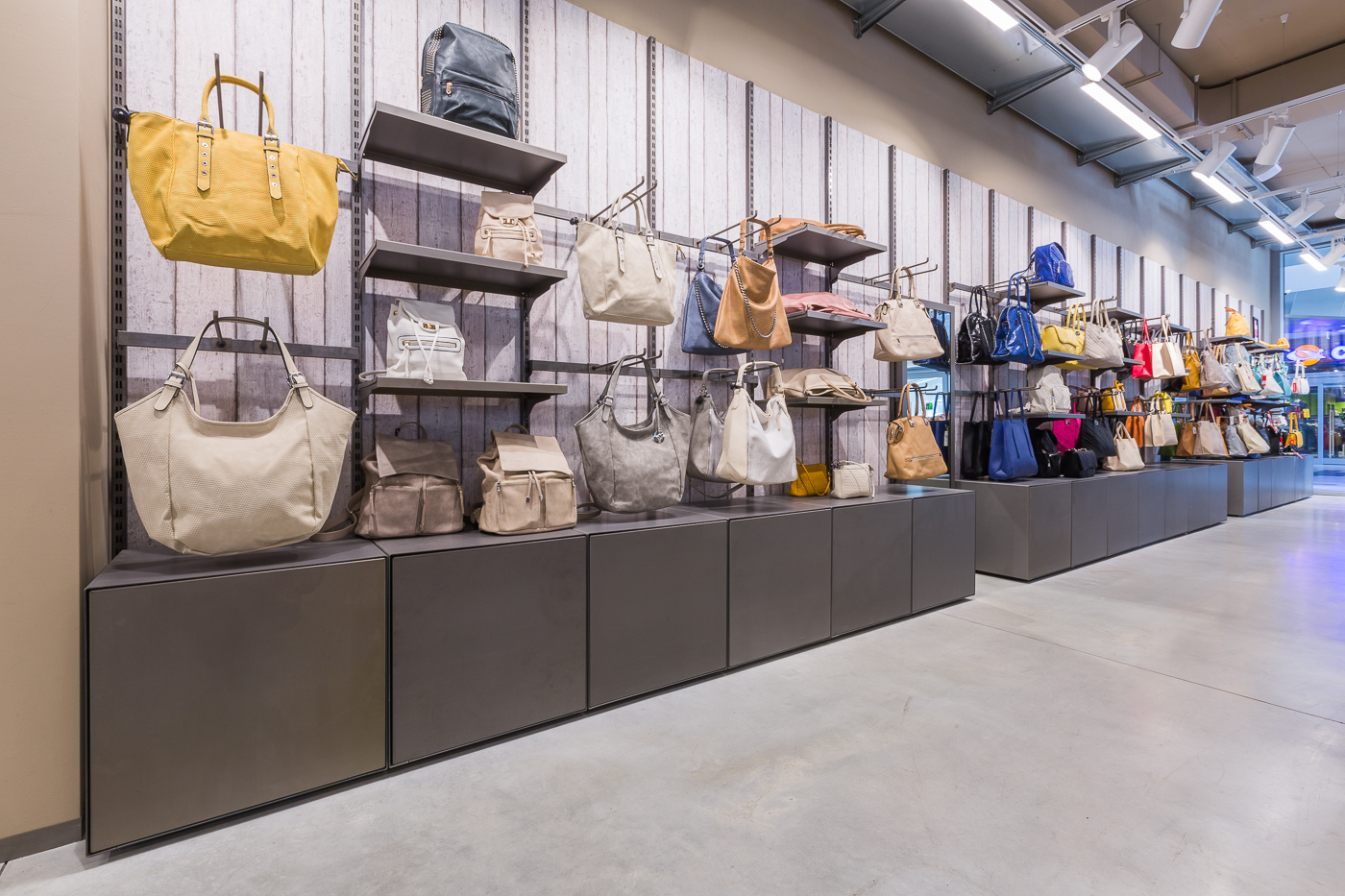 The use of metal fixtures painted in pastel hues is designed to enhance the product in a general context of chromatic uniformity. Only a few well-defined points stand out to create an effective contrast. Examples of these are the large cascade of lights between the two floors, the display wall of the sports area made of old work site planks and the huge heart made of old decorated shoes that recall the owners' deep passion for their reference sector.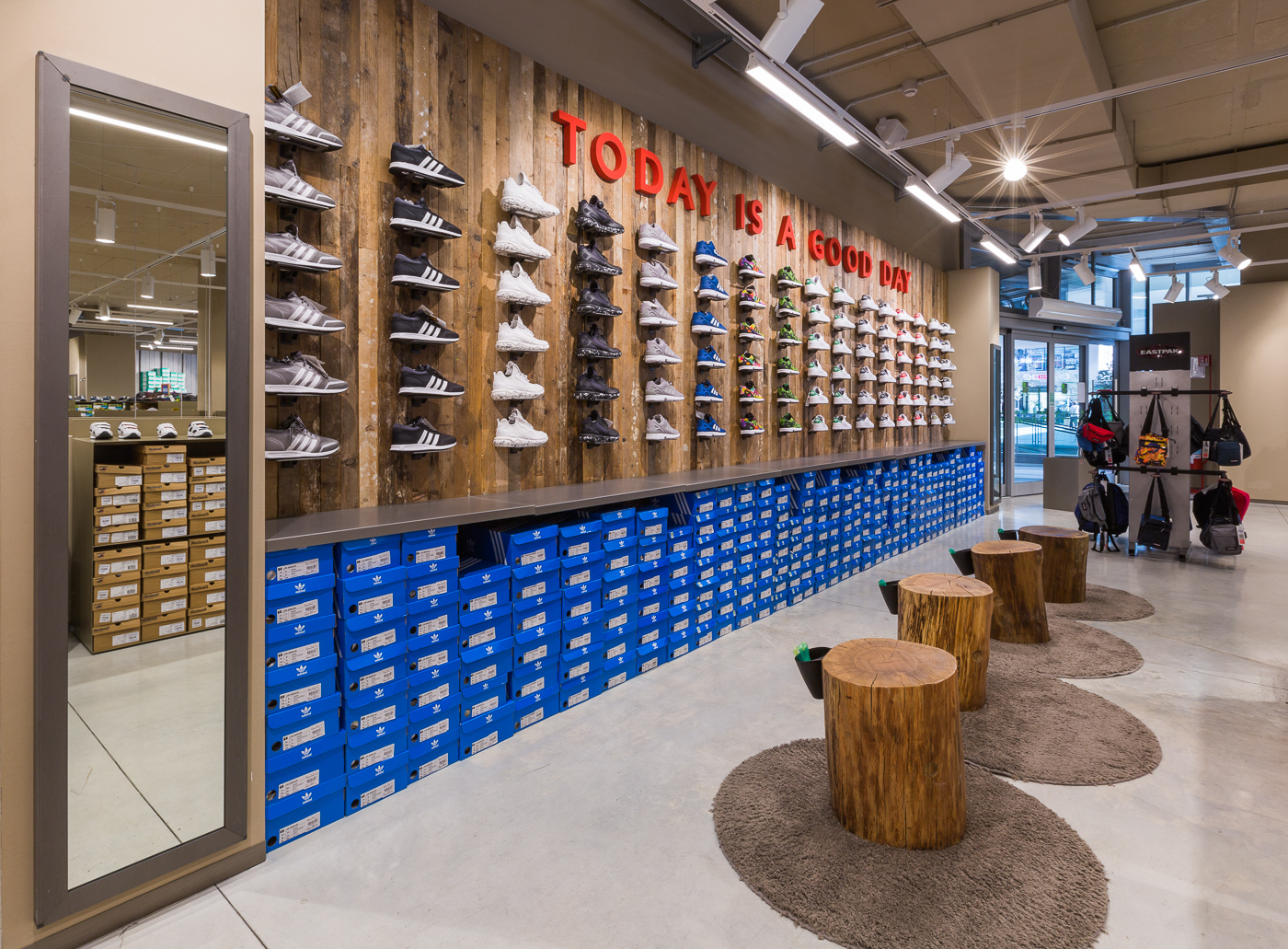 Large letterpress signs were used to recall the Italian Company's historical roots in a market with a foreign strong presence.