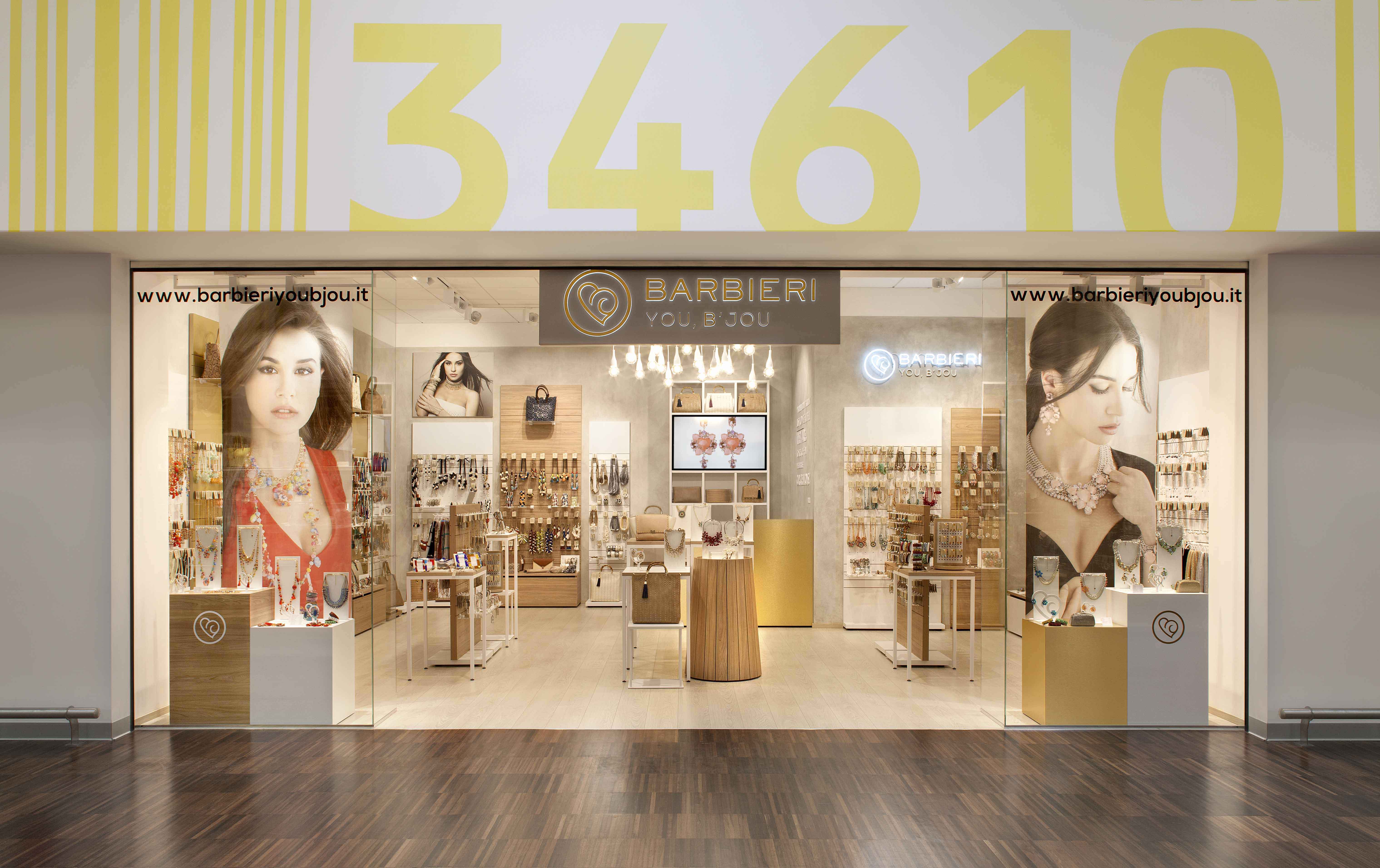 Barbieri you B'jou
category /
Travel retail
---
location /
Areoporto Orio al Serio - Bergamo
---
Barbieri, the costume jewellery and accessories brand, is opening its first point of sales in via Sant'Alessandro in Bergamo. Effebi has produced the made-to-measure furniture.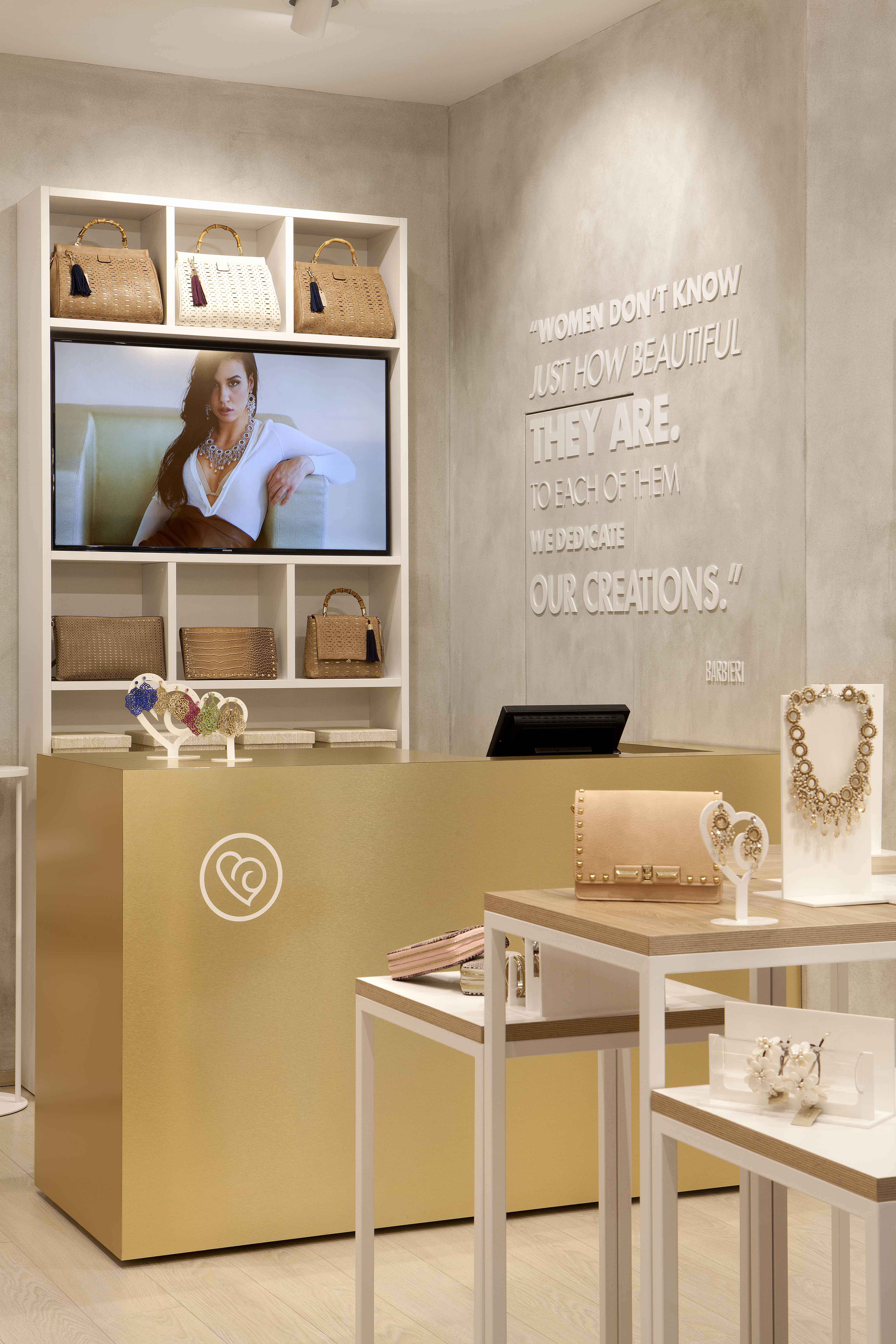 The sparkling yet elegant look and an easily recognisable identity style characterizes the store concept studied by Effebi for the new openings Barbieri. The design combines classic wall panelling and decorative elements with minimal modern lines.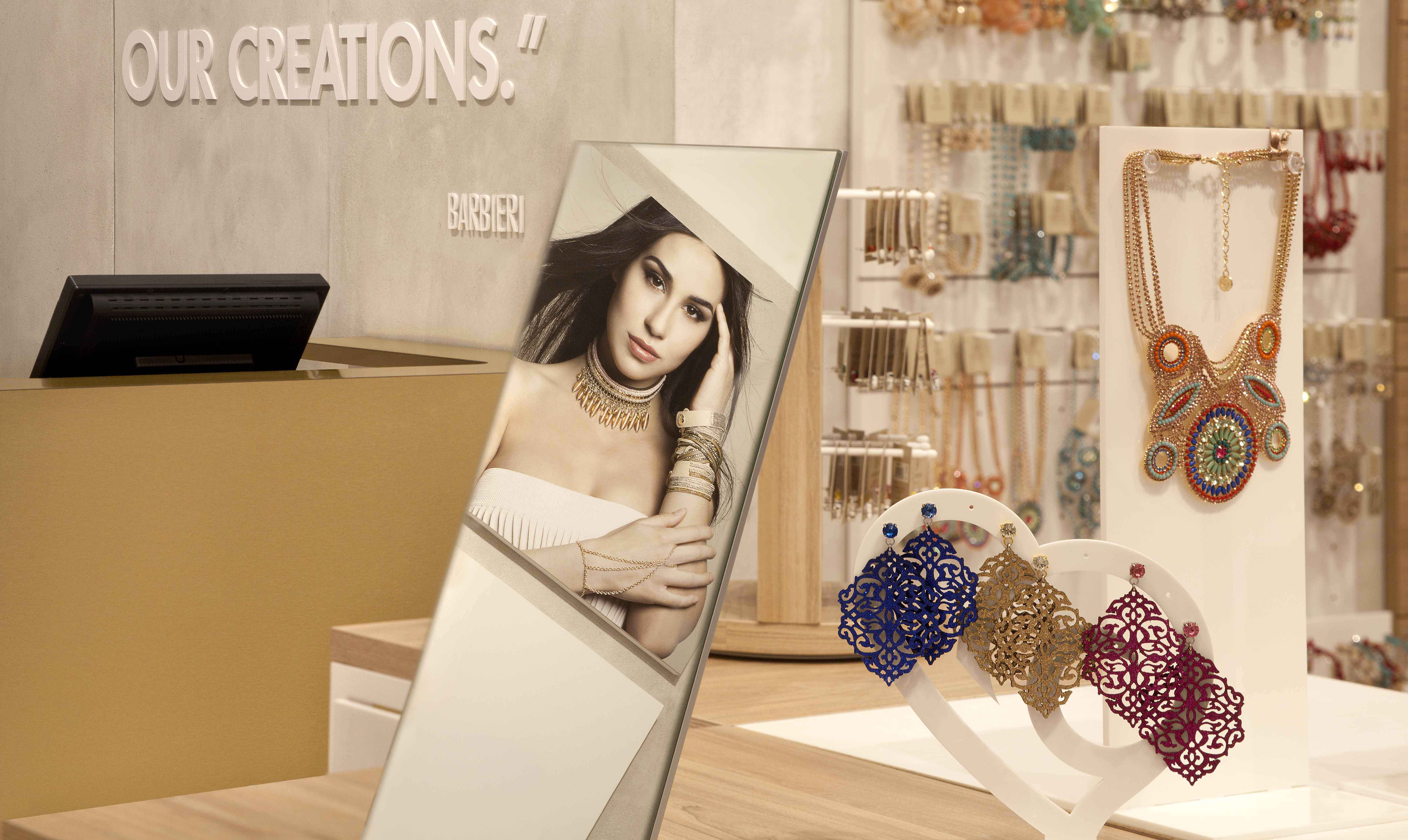 Framed display walls enhance and make the product stand out thanks to well-defined yet not invasive forms.
Large tilted panels resting all along the perimeter of the shop help make the atmosphere dynamic and a screen located in the cabinet behind the cash desk boosts brand communication inside the store.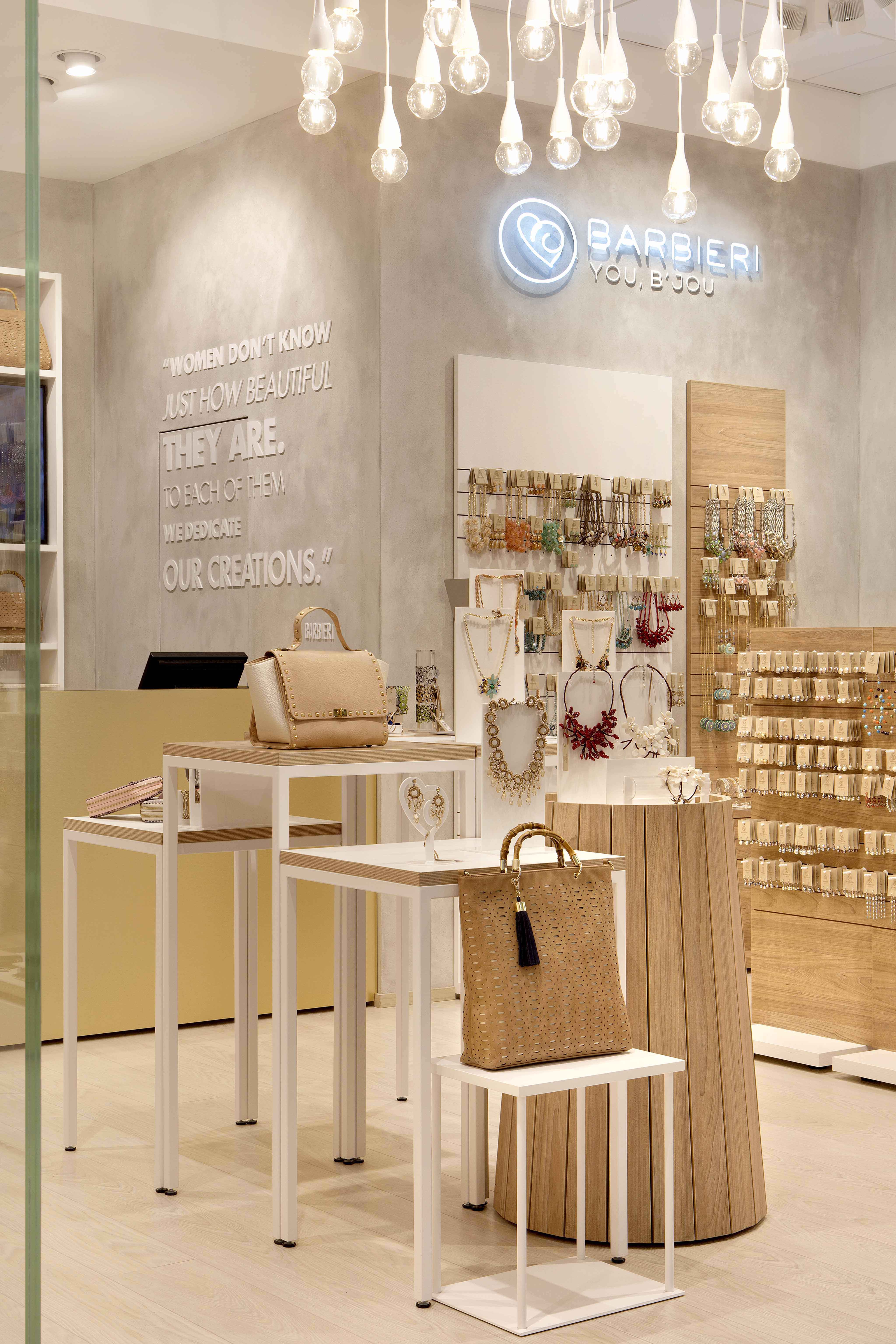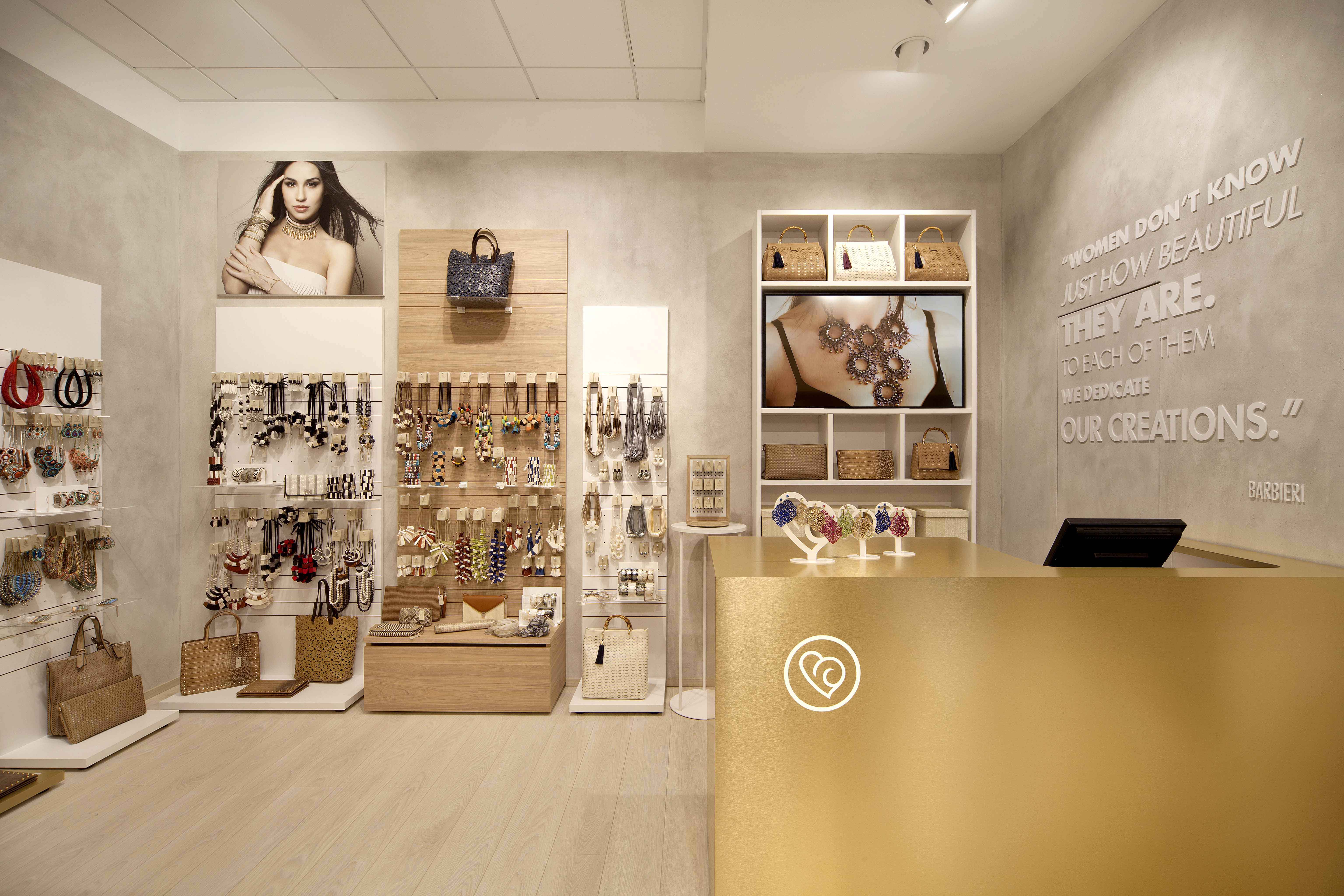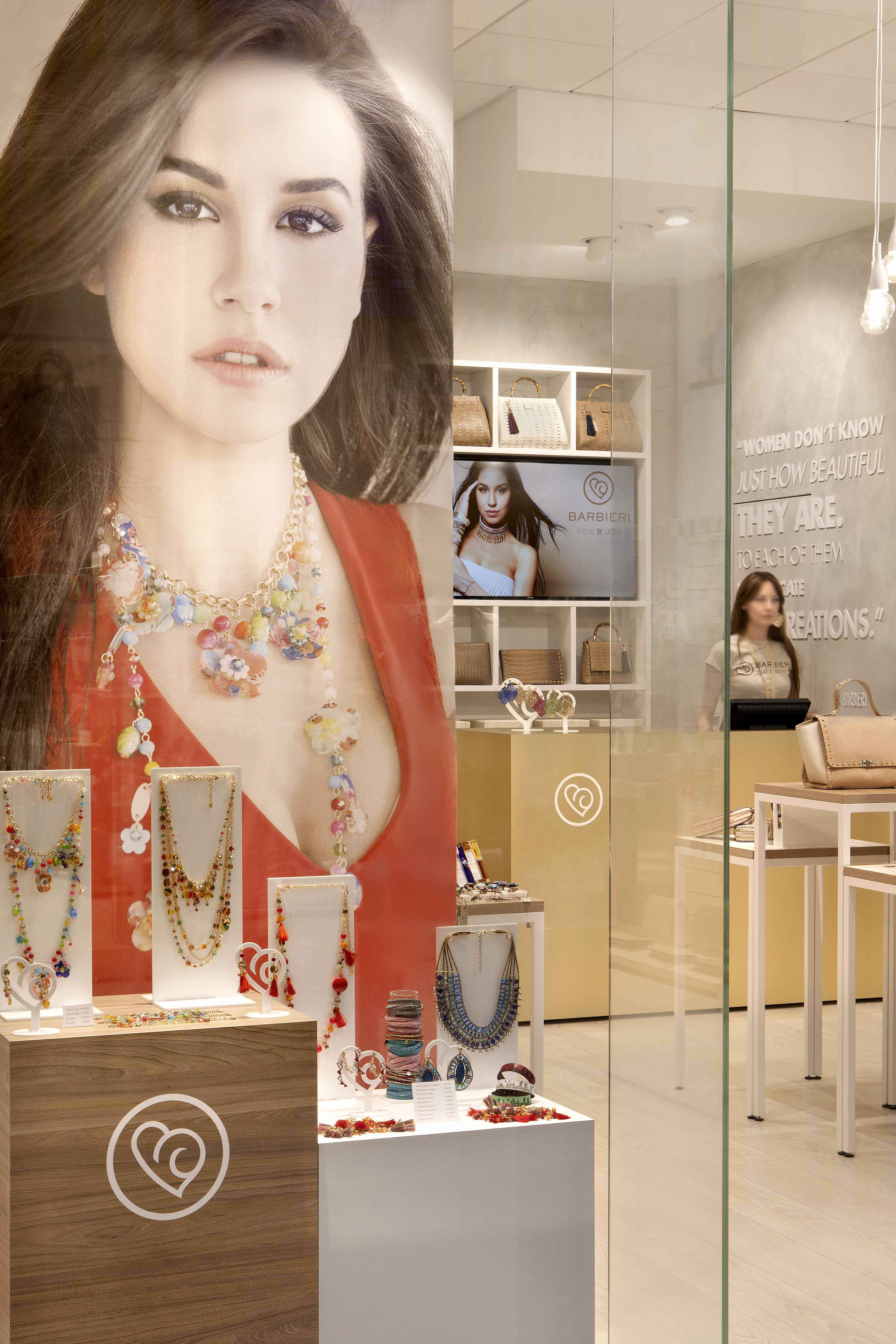 The combination of materials creates a warm and vibrant space: the blend of refined white and Elm finish opaque laminate is further enhanced by the contrast against large tiles with cement finish chosen for the floor.
Alternating micro-perforated and slatted walls of different sizes with alternating white and elm finishes ensure functionality and flexibility of the display, conveying rhythm to the product and providing many opportunities for creative visual merchandising.