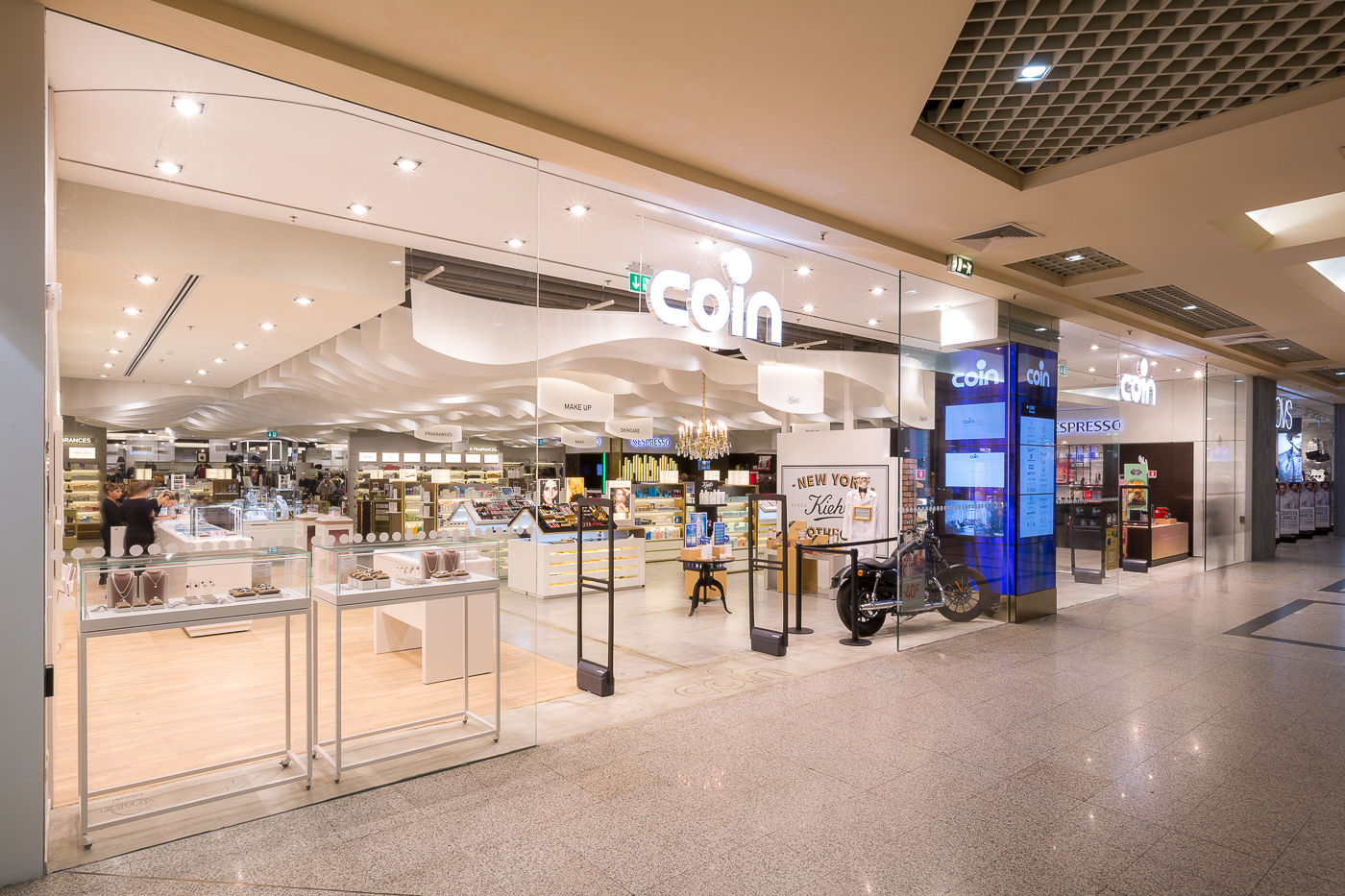 Coin
category /
Department store
---
location /
Grugliasco
---
Coin opens the doors of the new Department Store inside the Commercial Center "le Gru" in Grugliasco (TO), of which Effebi has produced the furniture of the men's and woman's wear.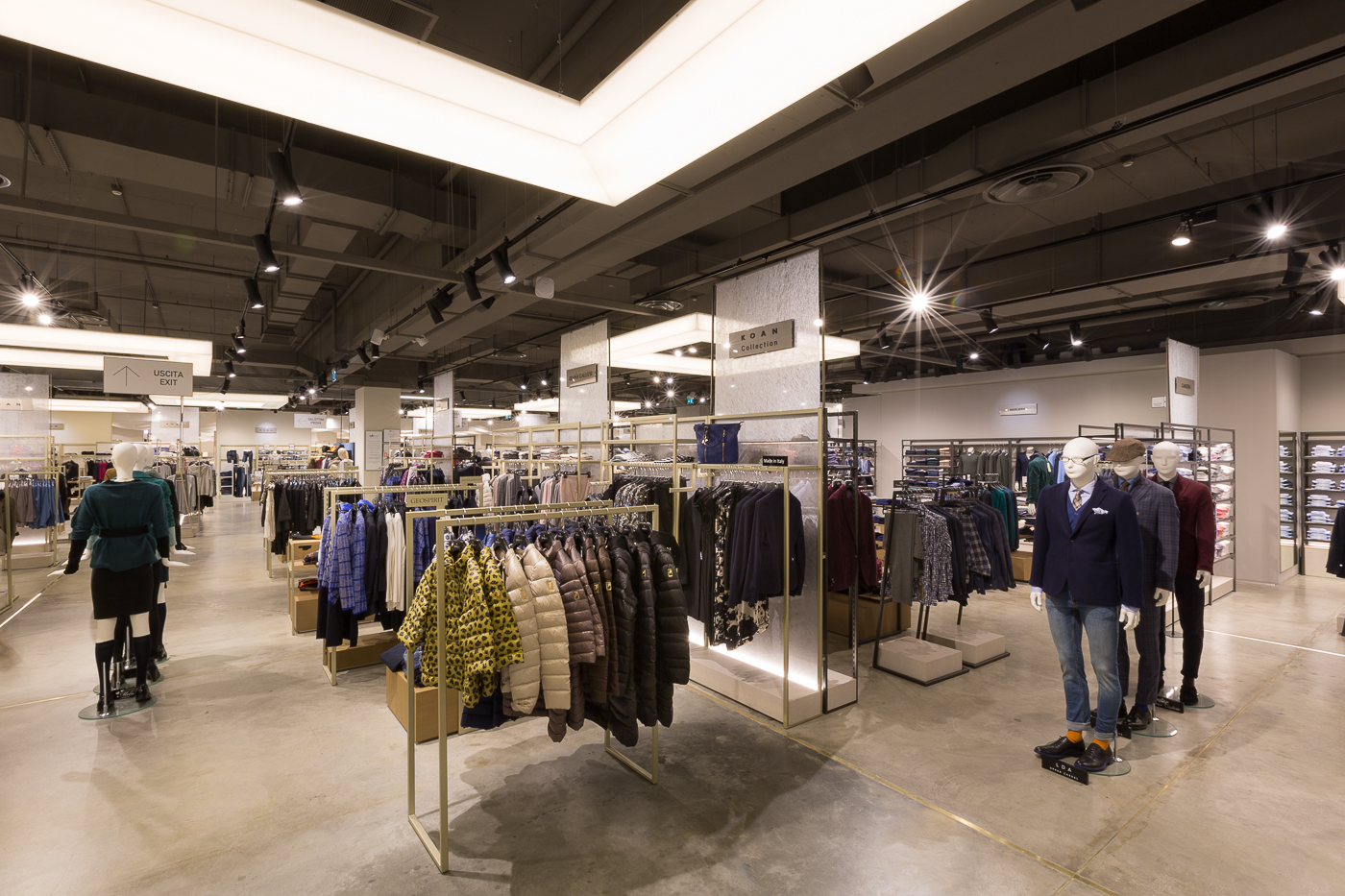 The 1.800 sqm of retail space suggests a contemporary formula of high commercial vocation: a brand mix that includes clothing, accessories, home and perfumery, designed to offer a balanced combination among research, new proposals and affordable luxury.
The store offers the unique Coin shopping experience whith the selection of well-known brands represented in a distinctive and fascinating concept.
The furnishing system, covers 700 sqm dedicated to clothing for men and women, custom made by Effebi S.p.A. A minimal and lightweight concept, with elements in iron and wood.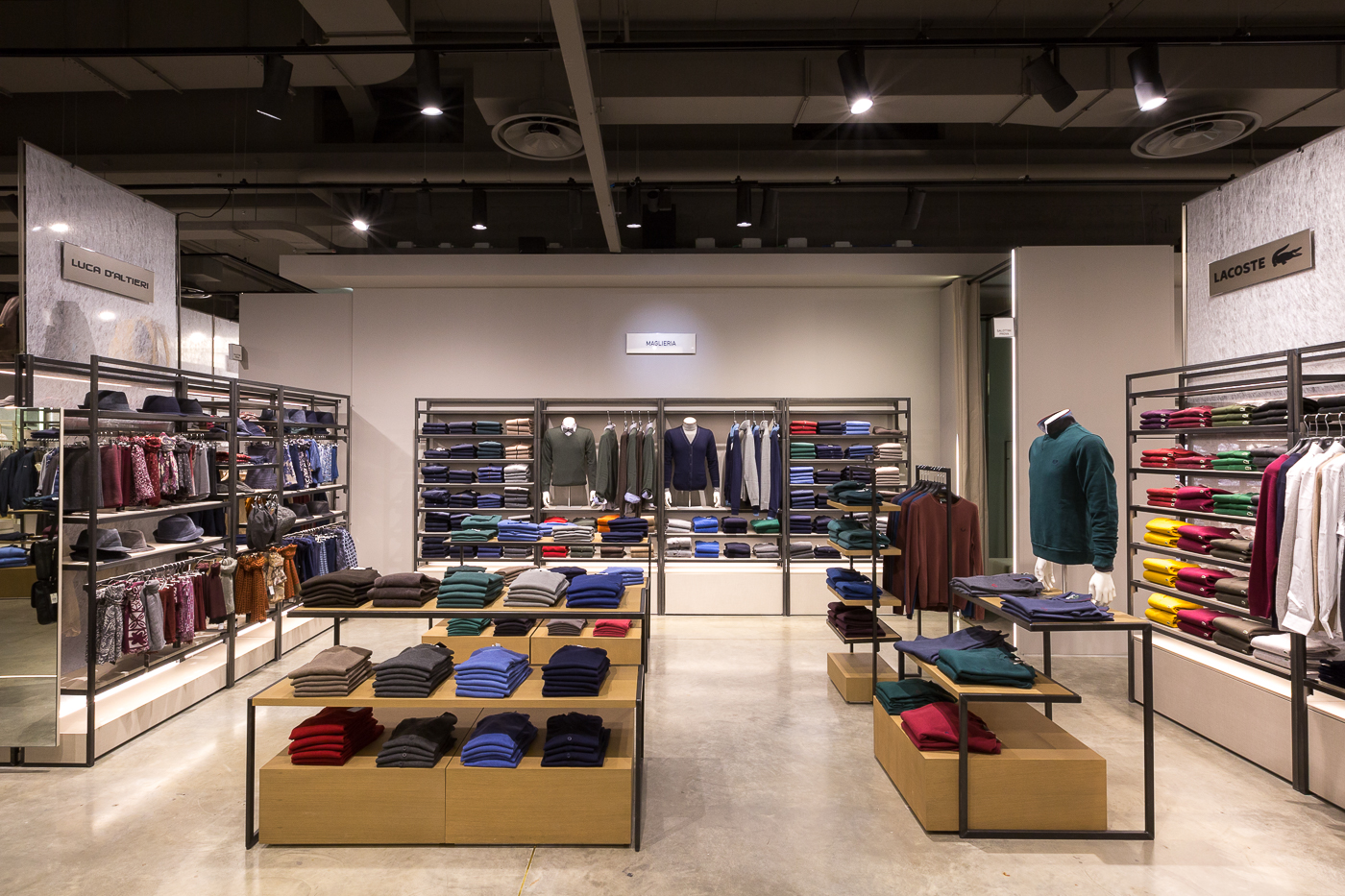 The row iron was used for the man while a champagne colour painted iron has been used for woman. The wooden elements have the neutral shades of white and oak to give brightness and lightness to all spaces. All the wall elements and shelves are illuminated by LED profiles also used also for the illuminating body over the chest, produced in row iron as well.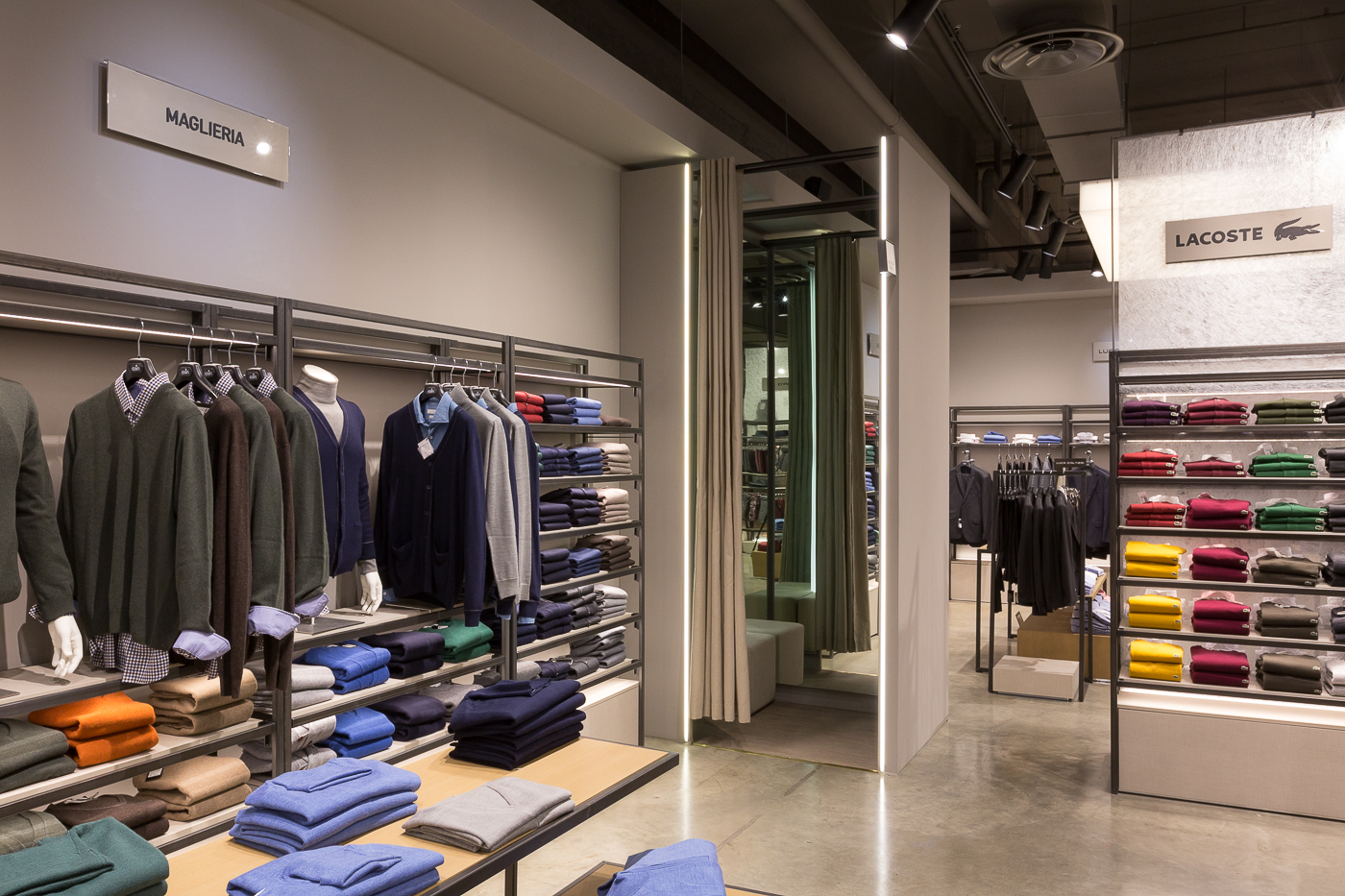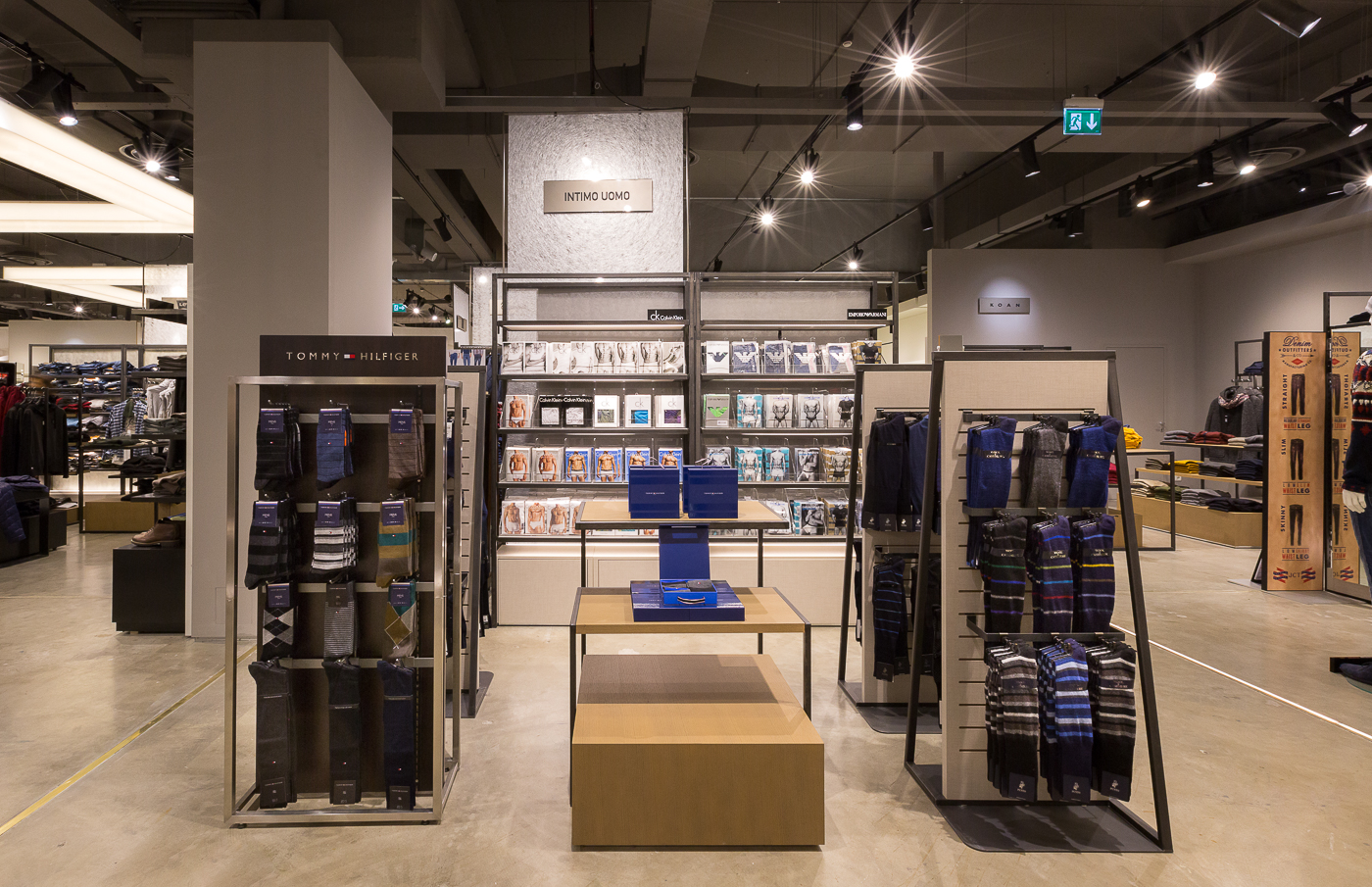 Coin is the Italian department store specialising in fashion, home decoration, accessories and beauty care and has always been the point of reference for shopping in all major cities. It is present in 15 countries across Europe and Asia with over 100 points of sale. A constant attention to all things new that could enhance consumer shopping experience has always been part of its mission.
The initiative promoted by the Coin store of Grugliasco to its customers is interesting in that regard: all you need to do is enter a store with the "Checkbonus" Application switched on and you can accumulate points on your profile and win a prize through a code on your smartphone or a digital voucher to exhibit to the store staff. The Checkbonus App uses ibeacon technology; a tool thanks to which, Coin, the only fashion shop in Italy to operate it, turns into a smart store capable of interacting in real time with its customers.