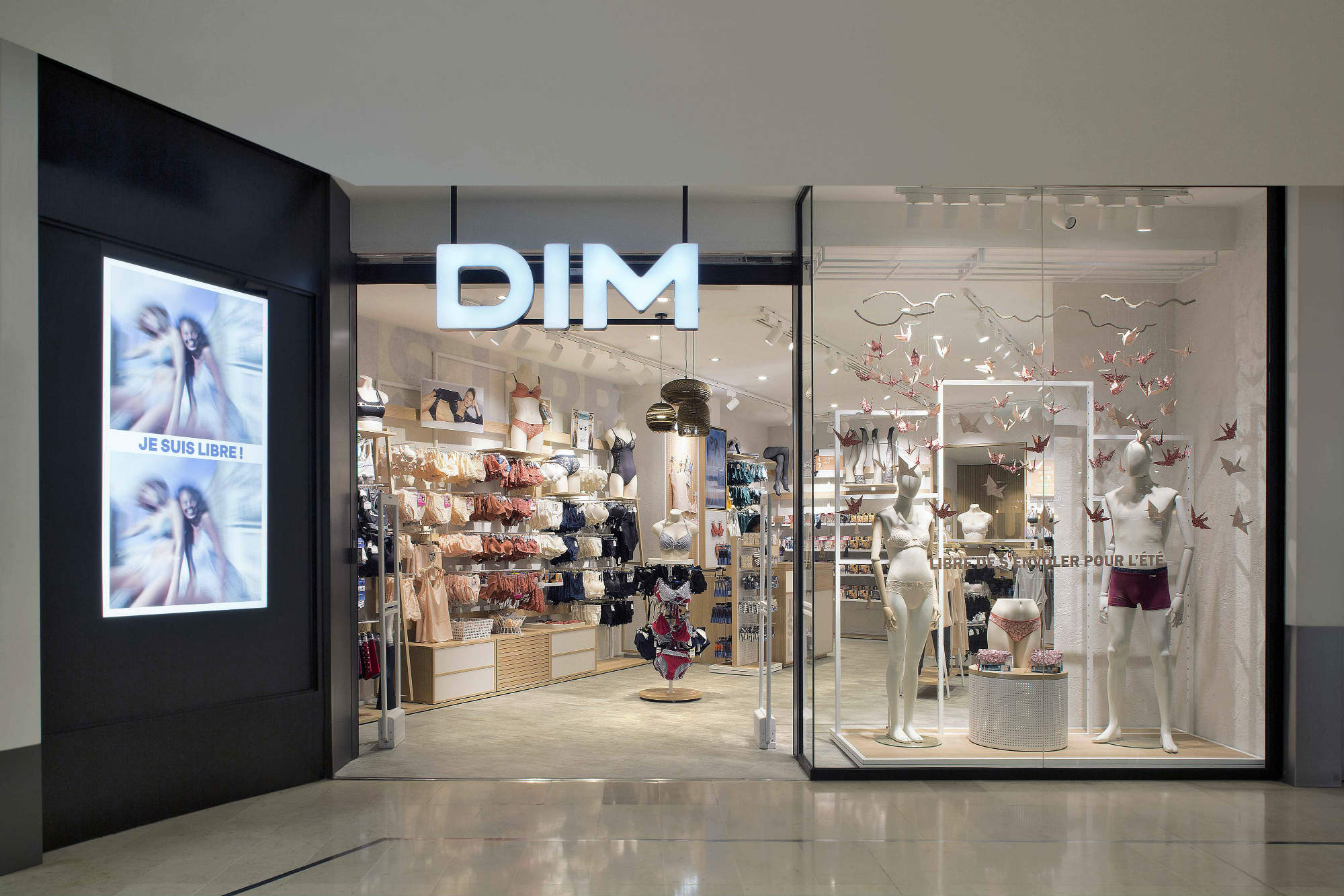 Dim
category /
Retail
---
location /
Paris - La Défense
---
architect /
Conrotto Progetti
Dim is celebrating 60 years in the fashion industry by promoting a new concept that will accompany its various store openings in Europe.
The concept is encapsulated by a new claim, Je suis libre, which aims to celebrate the brand's sense of freedom, a freedom of movement and spirit.
Simple, white and natural wooden lines give centre stage to lingerie collections for both men and women.
A youthful, modern and inviting image with a wide range of products to satisfy all customers.