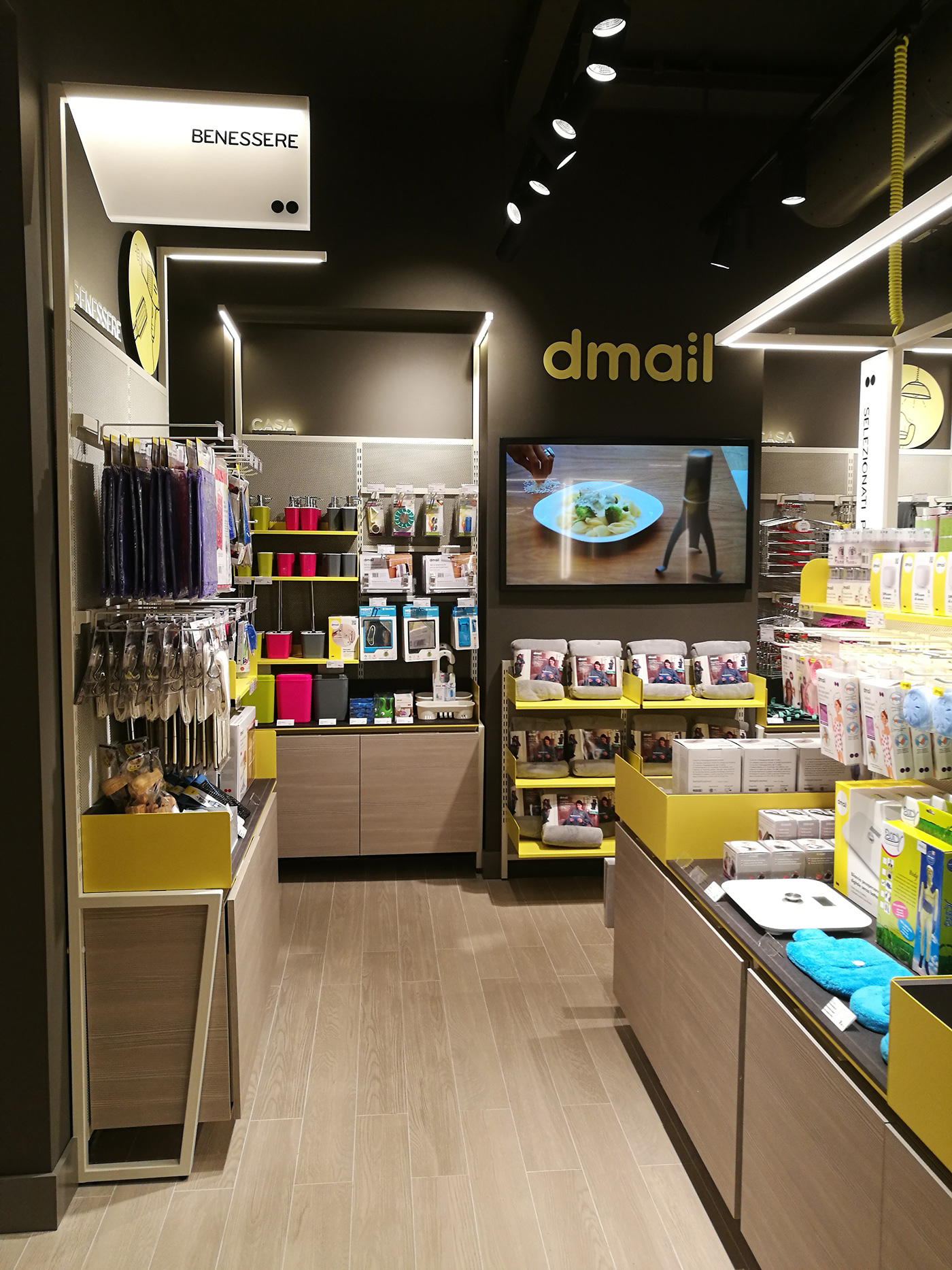 Dmail
category /
Retail
---
location /
Milan
---
Dmail opens fourth store in Milan, this time in Corso Buenos Aires, after the inauguration of Corso Garibaldi.

The new Dmail store covers an area of 200 square meters and is characterized by eight large shop windows that give consumers the possibility to have a preview of what is available in the store: objects that Dmail makes available to consumers through various channels (in-store, catalog and online).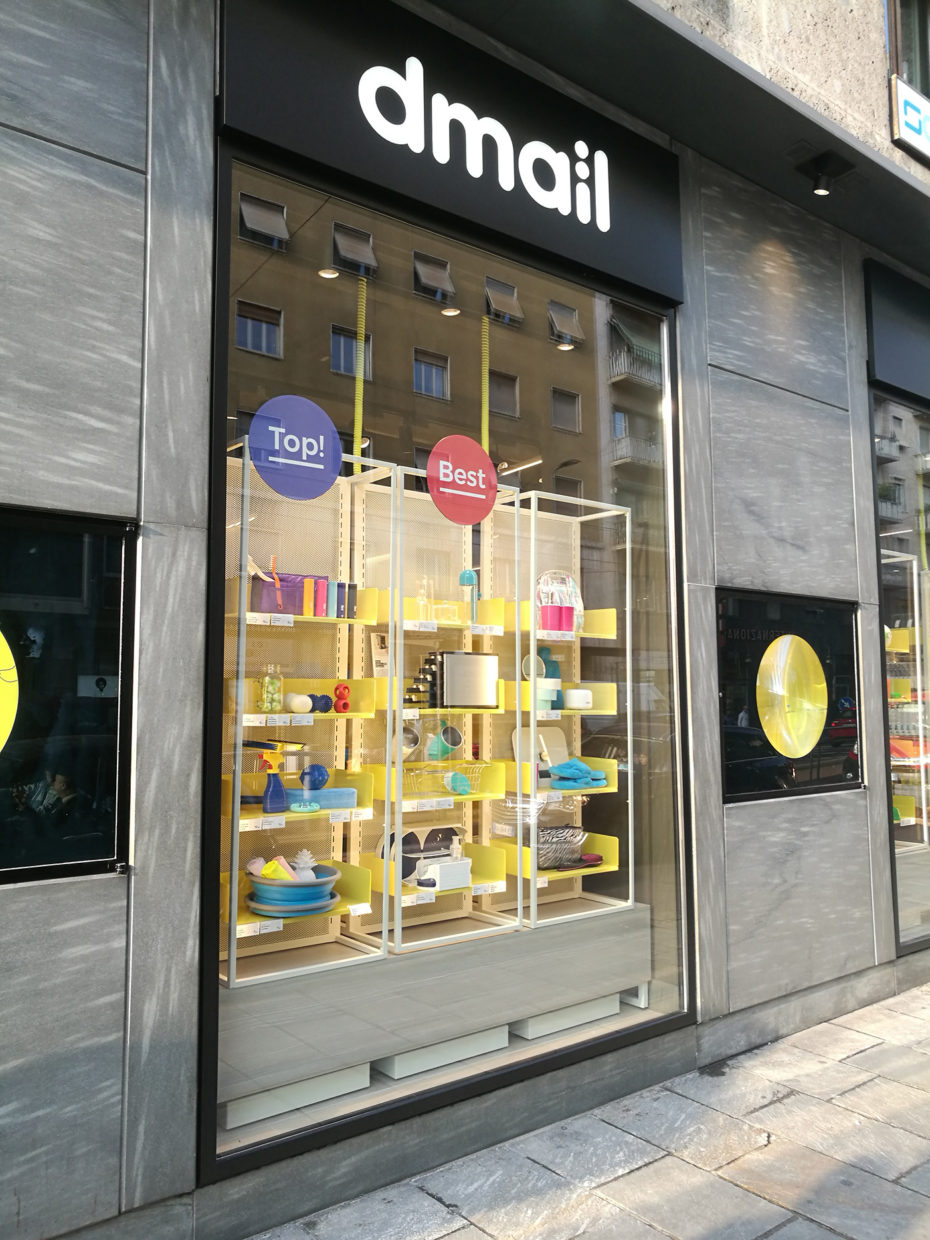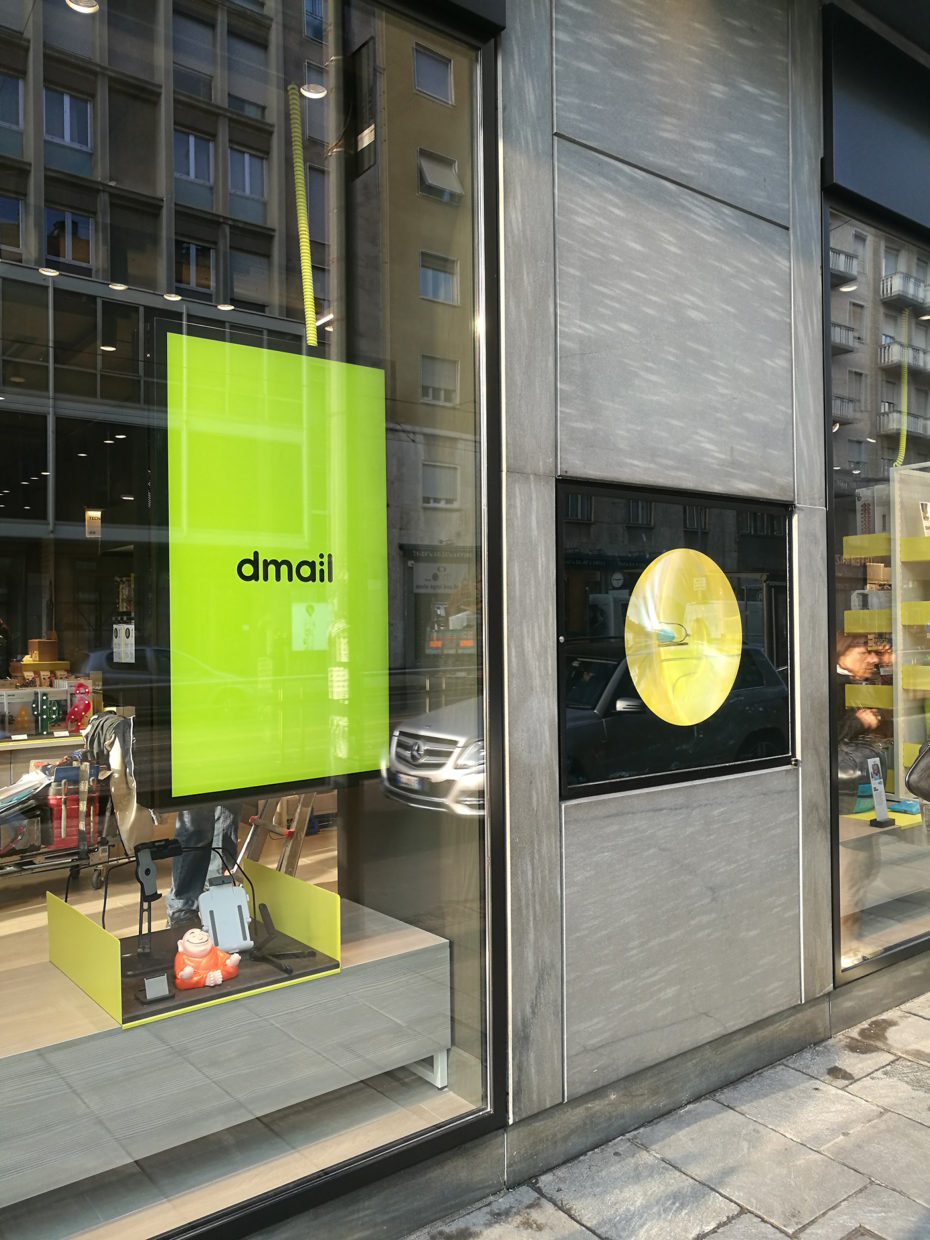 The revolution of Dmail starts from the logo that is colored with a bright yellow, with softer and round shapes and two small spheres on the "i" to recall two curious eyes with the aim to look to the future. A dynamic sign that transmits the peculiarities of a young and curious brand.
At the center of the change there is the point of sales, whose format was proposed by Migliore + Servetto Architects. The concept of the store was designed to be constantly evolving and in step with the heterogeneous offer of ever-new products: more space then to the bulk product, tablet among the shelves where you can see videos and special contents of the items on sale, and the space " It's show time " in which bestsellers and news are shown in direct social.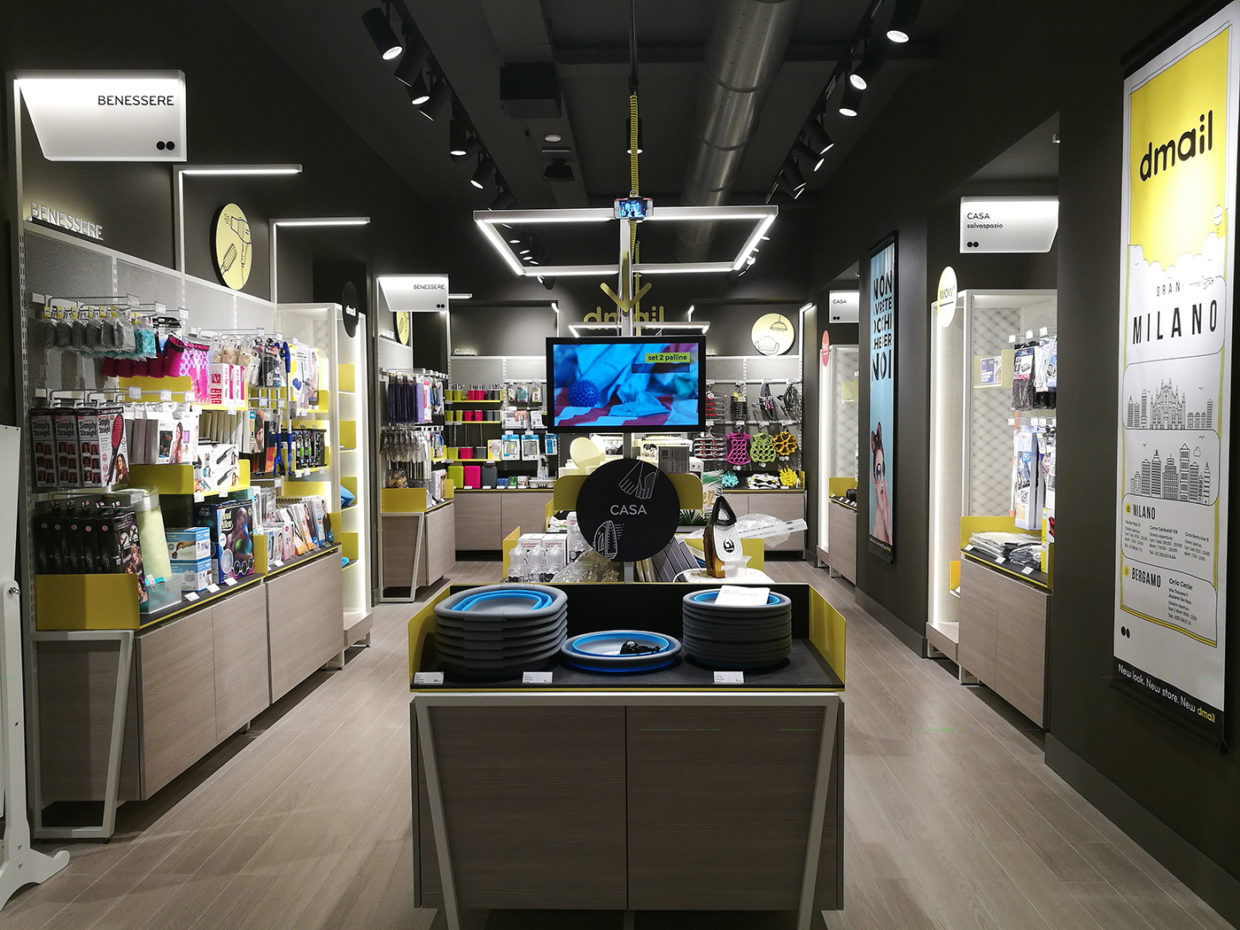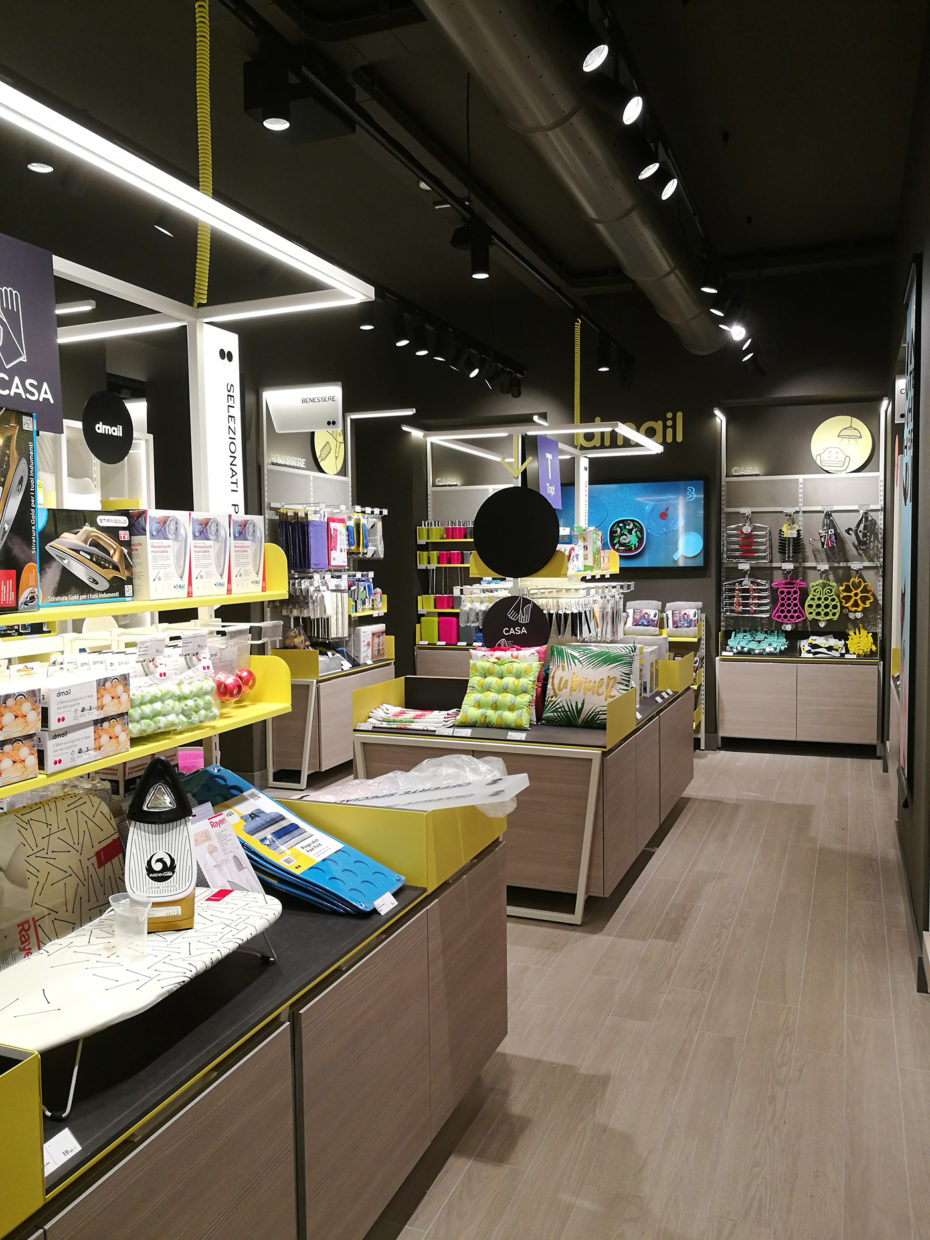 Light is the fundamental element that characterizes the Dmail points of sale: it is emanated directly from the furniture and frames the subdivision of the products. Bright rings, from the top, define the central islands with the lightness of the metallic tube while wall furnishings frame focus areas with zoom on selected products.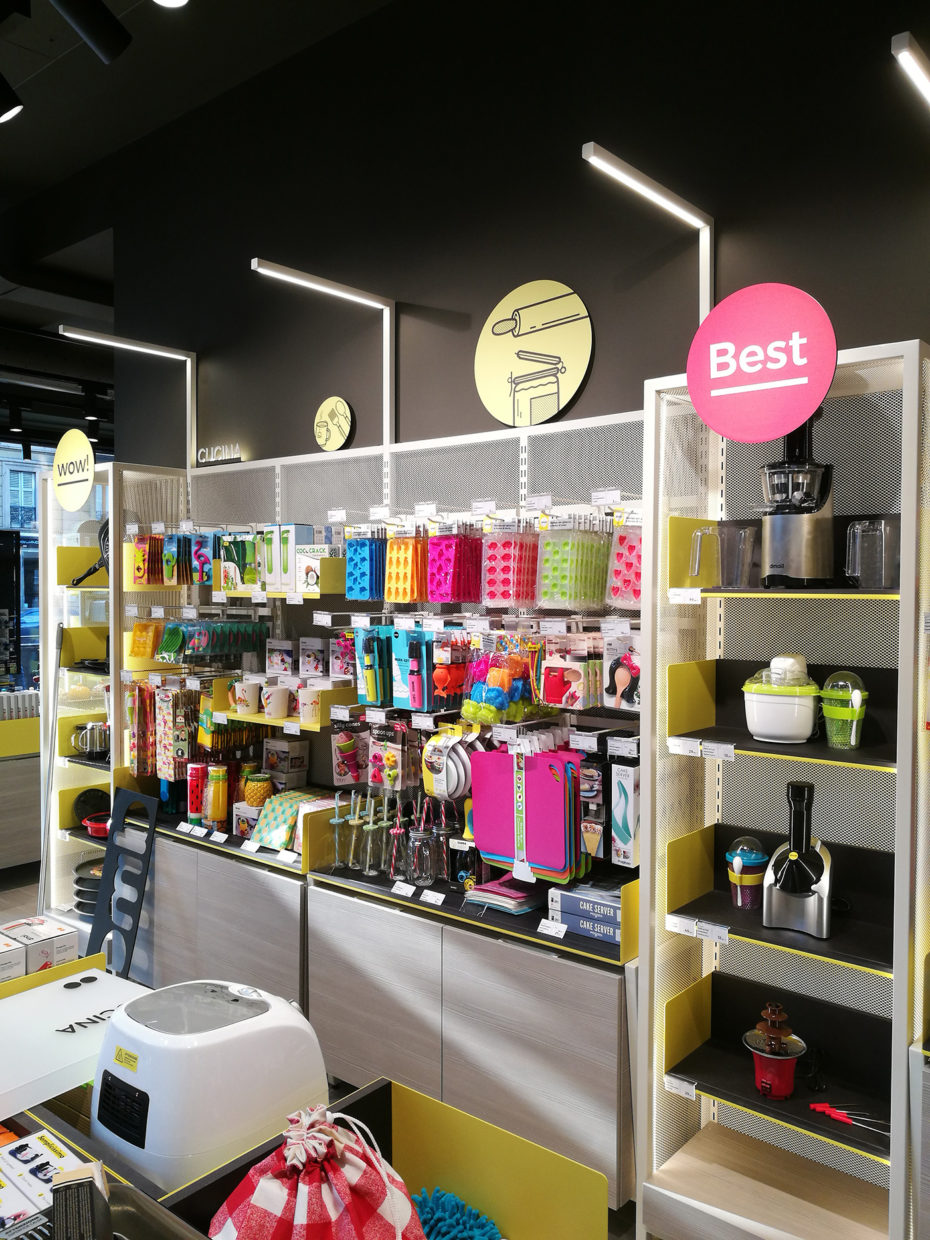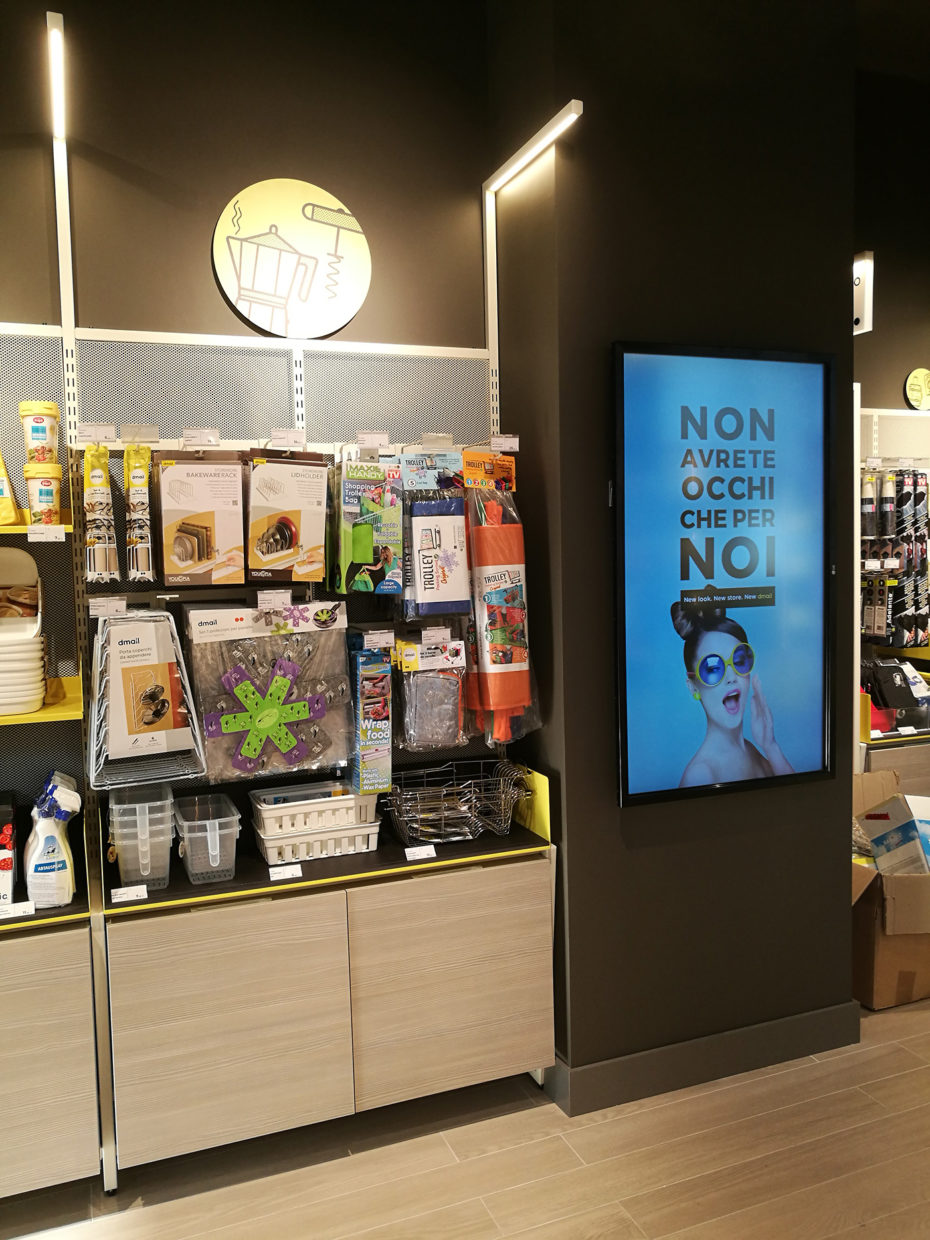 In close connection with light, an intuitive and informal graphic system is developed, structured in different levels through a set of icons and keywords that guide information and the shopping experience.
Thanks to a punctual informative graphic, the visitor can therefore orient himself among the various product categories and know about of objects also through technological interfaces of storytelling and documentation.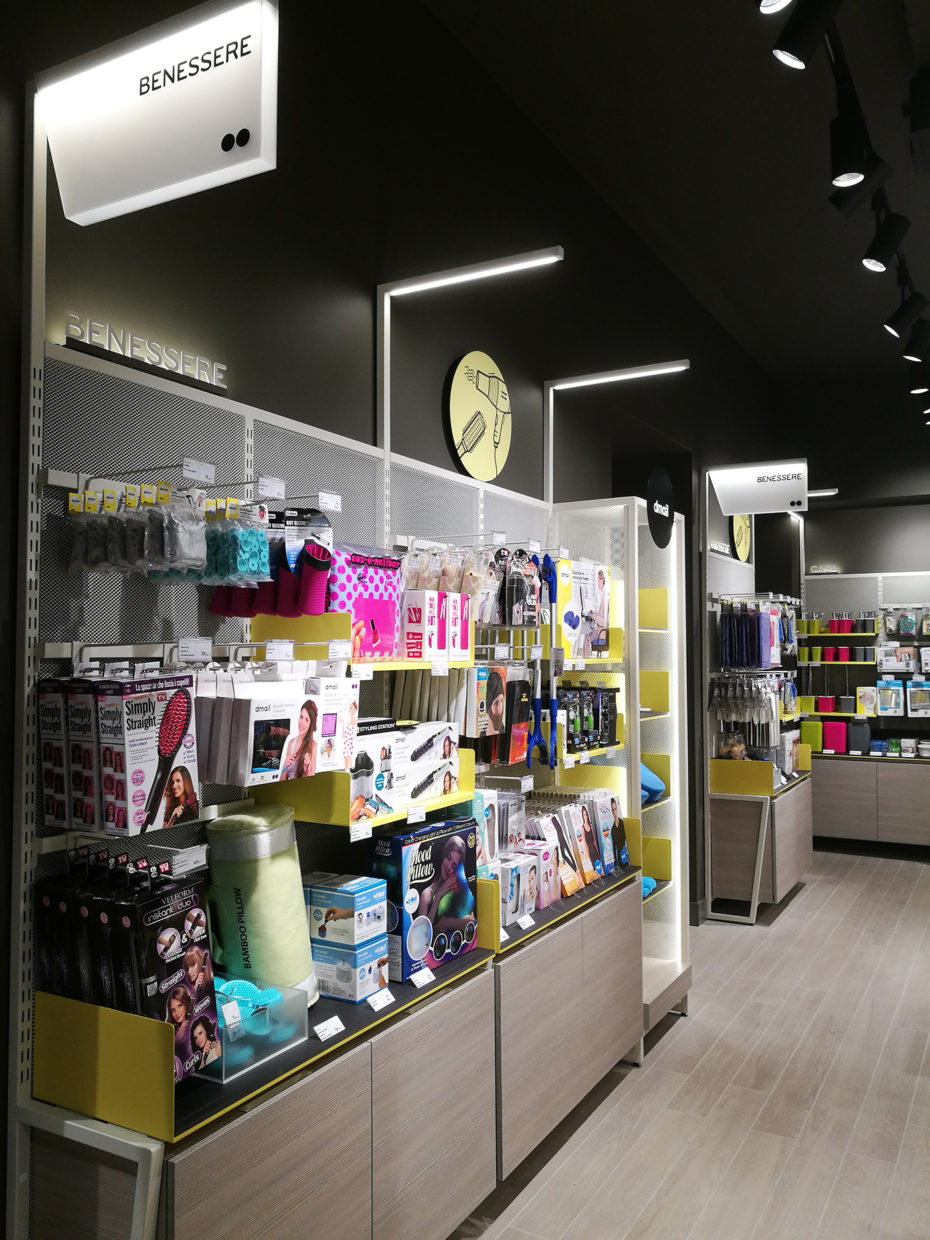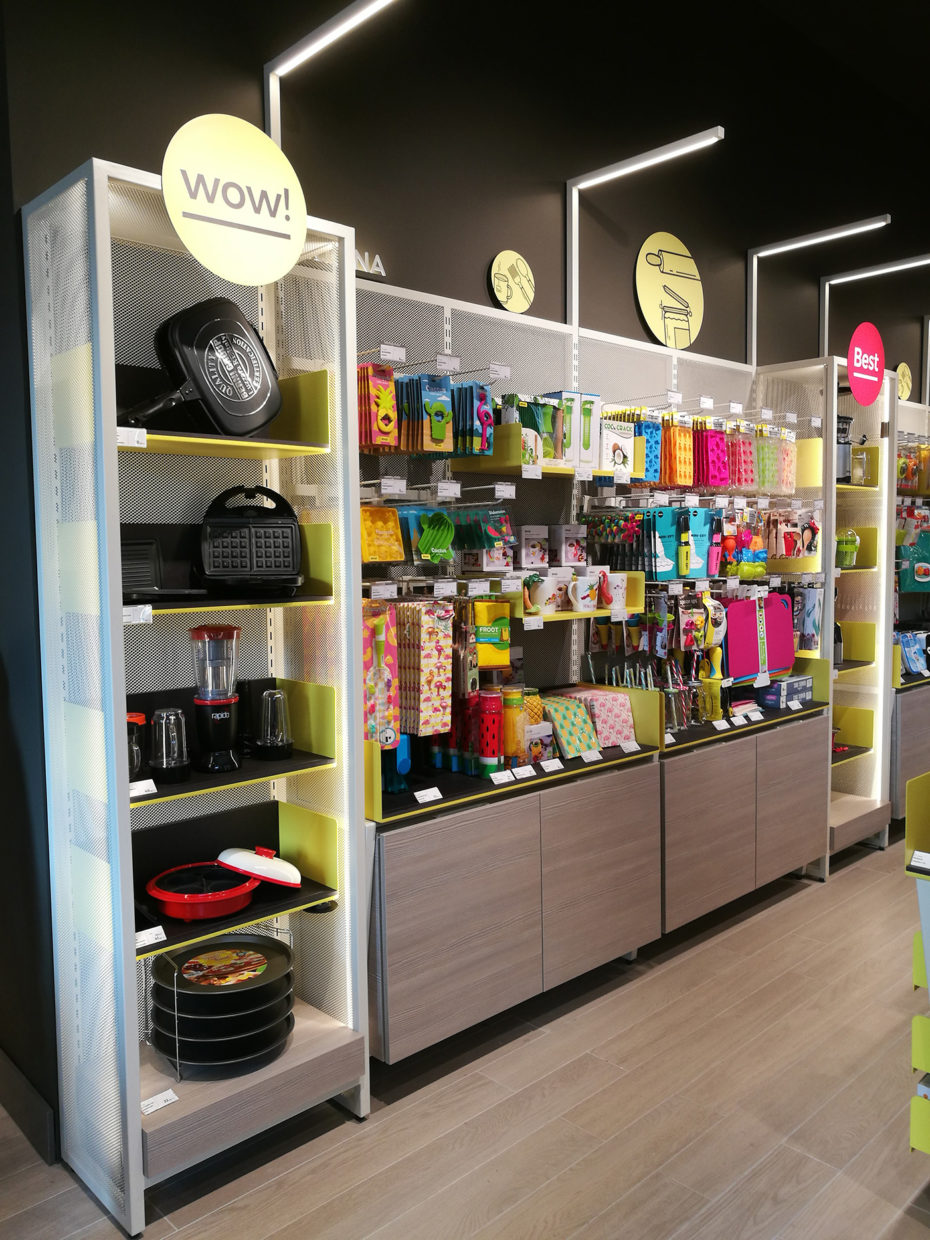 Dmail becomes a space of storytelling and communication, where light and the graphic sign open to glimpses and perspectives of exploration.
Effebi has been chosen as a partner for bespoke furnishings and their installation.