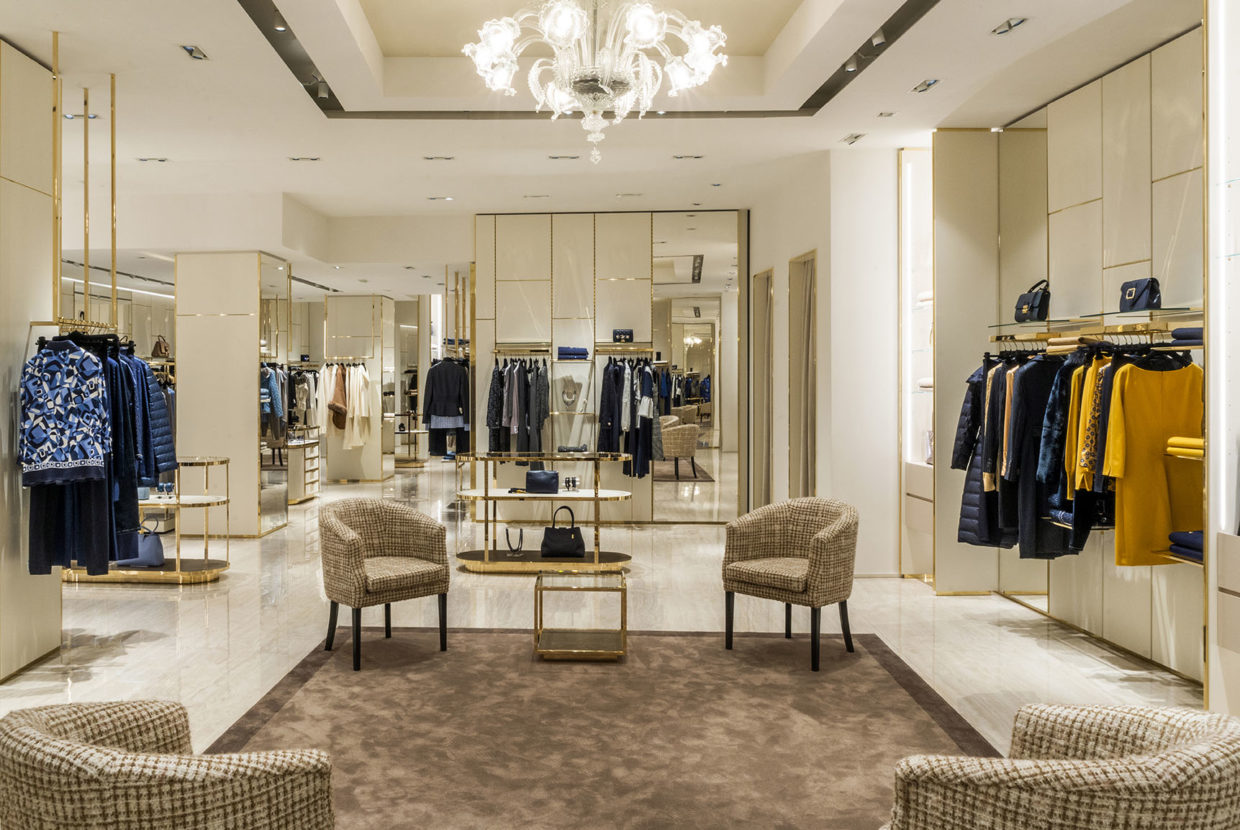 Luisa Spagnoli
category /
Luxury
---
location /
Milan
---
Luisa Spagnoli is renewed with a new concept declined on the main shops in the chain. On the occasion of its 90th year of activity that falls this year, the Perugian Maison has just completed the restyling of the historic Milan flagship store in Corso Vittorio Emanuele II.
The brand, which in Italy boasts an exclusively single-brand network with 52 boutiques, is present internationally in over 40 countries.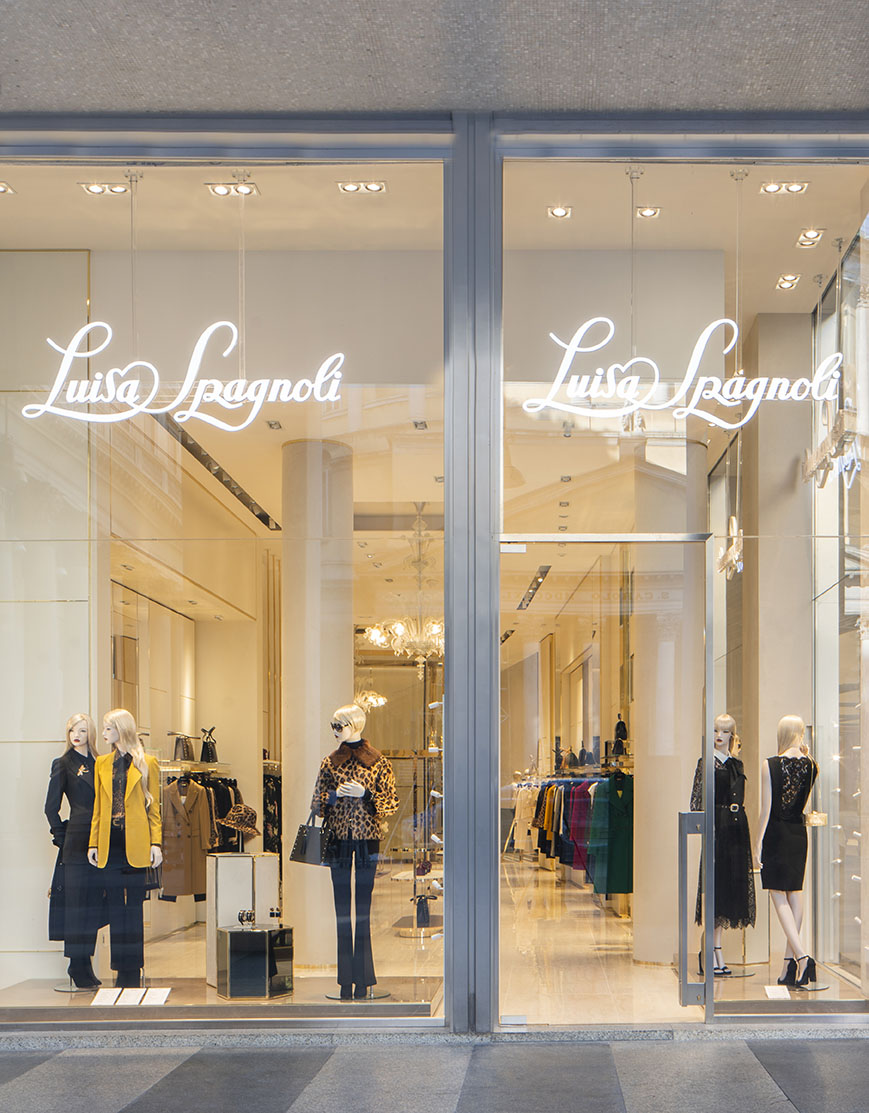 The new store covers an area of about 500 square meters and has an entrance in both streets. The restyling, which begins a project of renewal of the main Italian flagship stores, has not affected the unmistakable style of the brand's boutique, with its large crystal chandelier, shelves, and transparent glass cases, walls, and floors in nuance color ivory.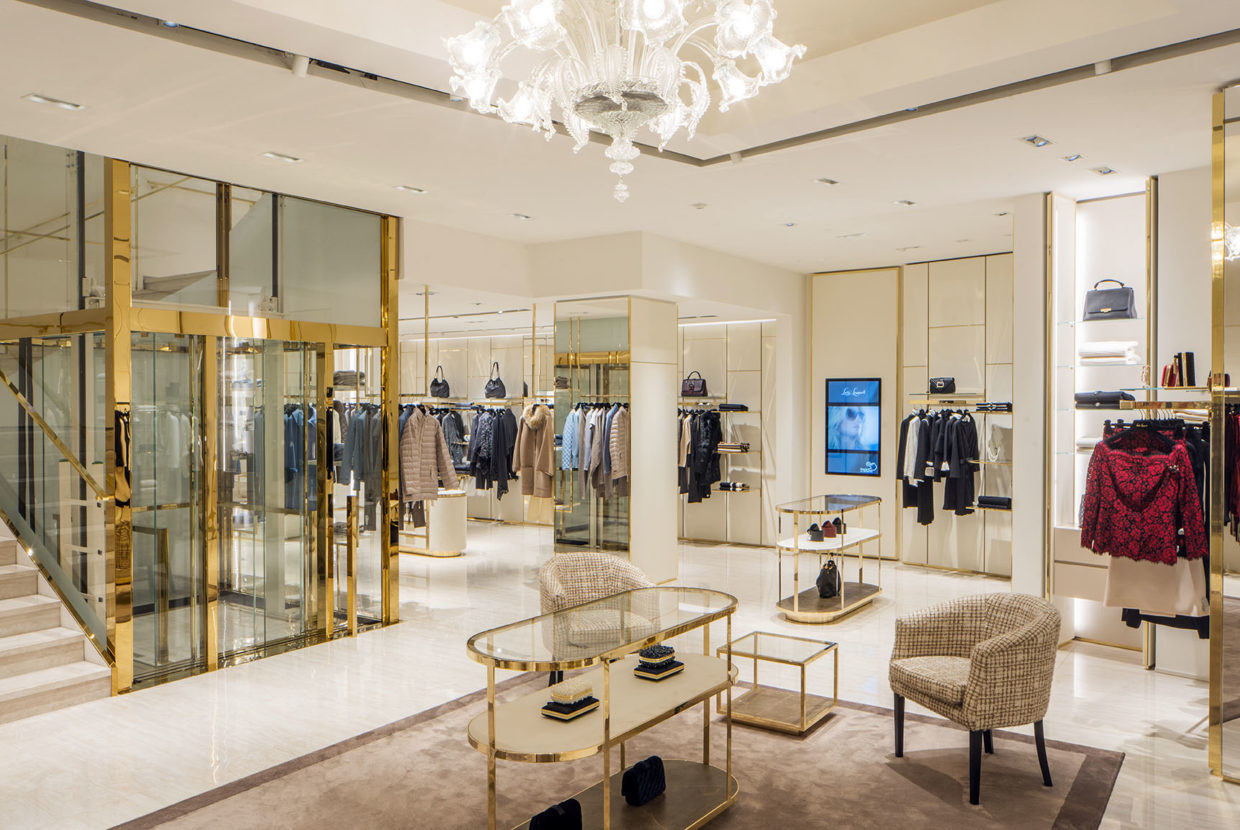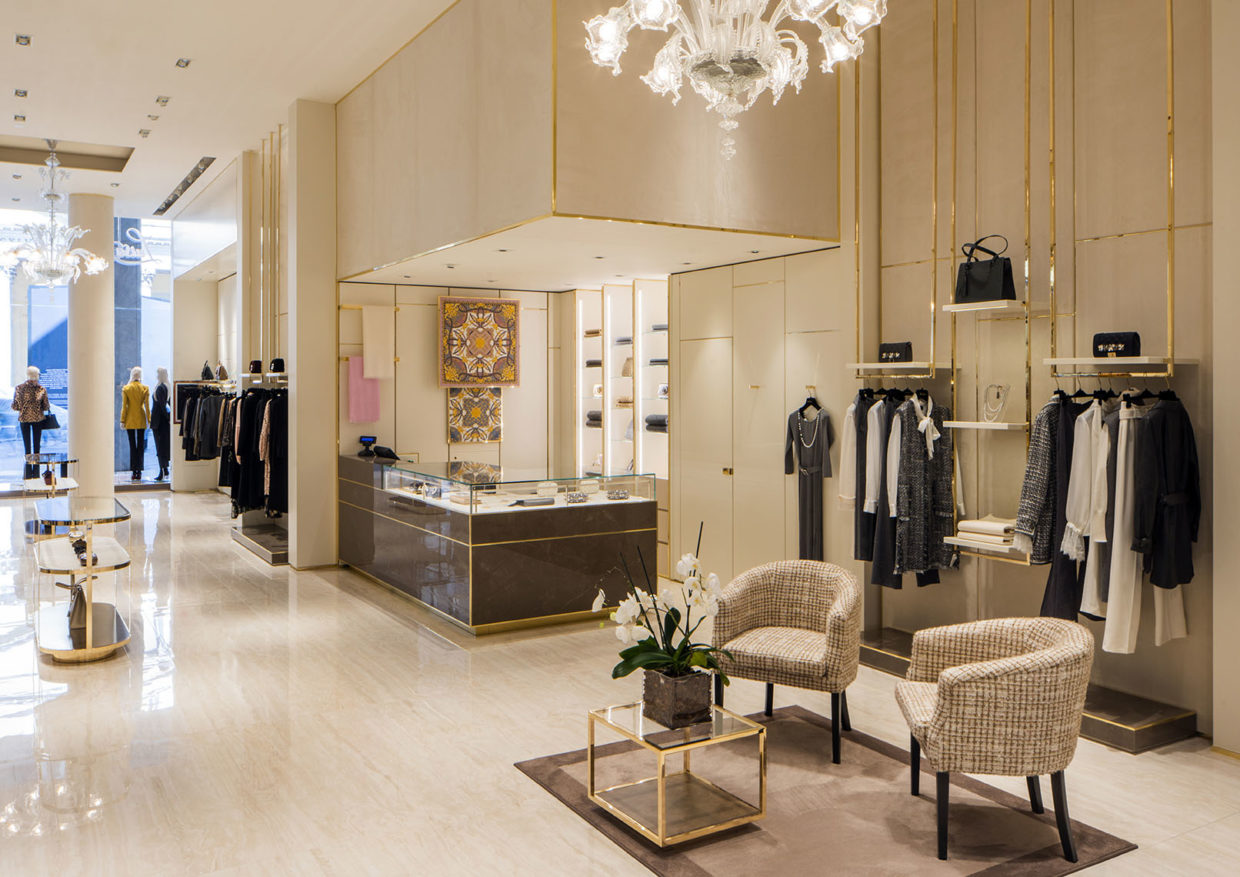 The interior concept is distinguished by an exhibition of the most minimalist collection with essential furnishings in which predominate neutral colors such as white and taupe. Among the main materials, we find marble and Alcantara, characterized by finishes in bronzed gold and brass.
Another great project that involves Effebi in the production of bespoke furnishings and their installation.