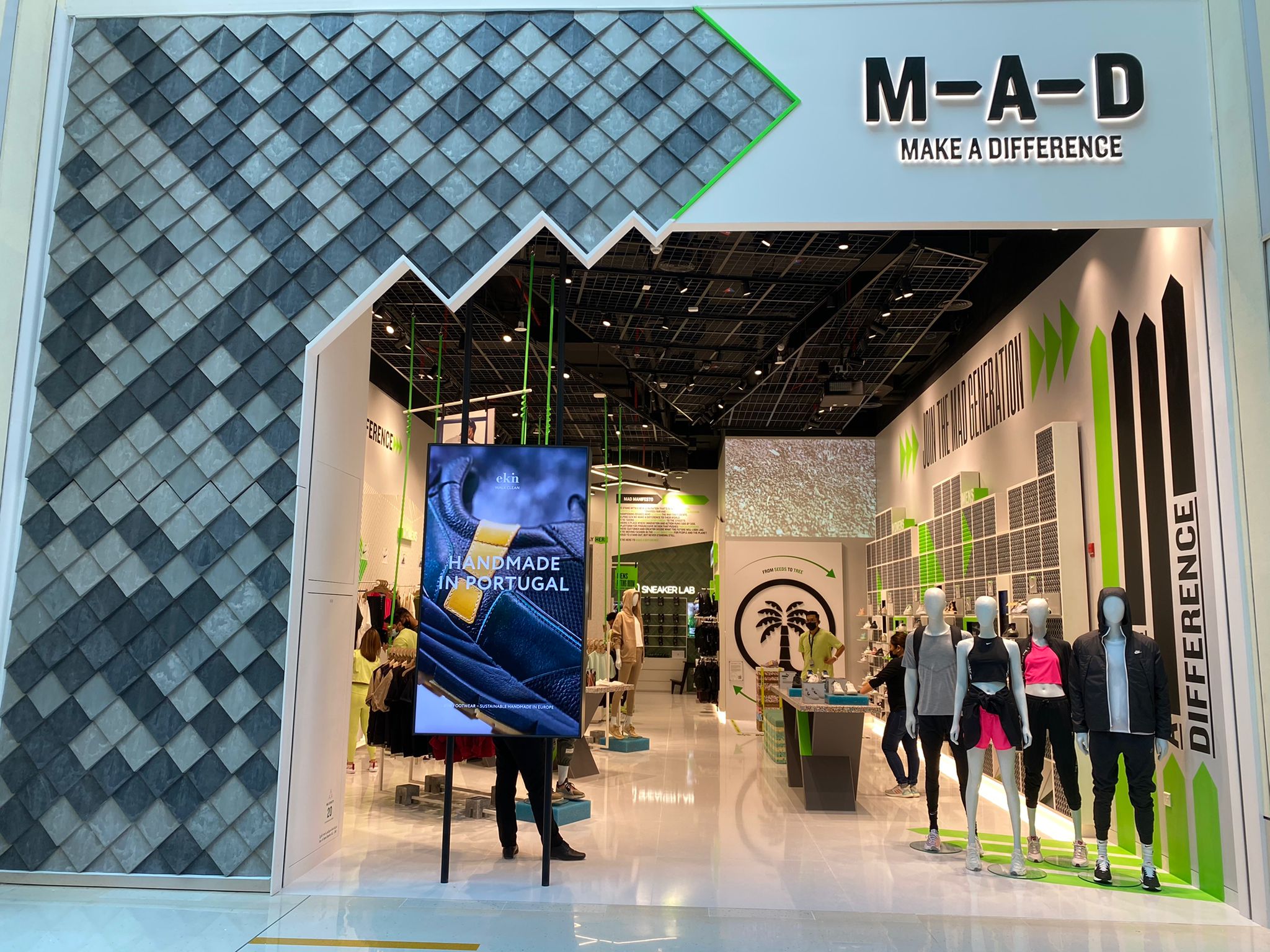 M-A-D
category /
Retail
---
location /
Dubai Mall
---
M-A-D opens inside the Dubai Mall and presents a completely sustainable concept.

We have produced all the furniture with recycled and eco-friendly materials.

A long research work has allowed us to propose also new solutions for the realization of furnishings in full compliance with the new eco-conscious concept requested by the customer.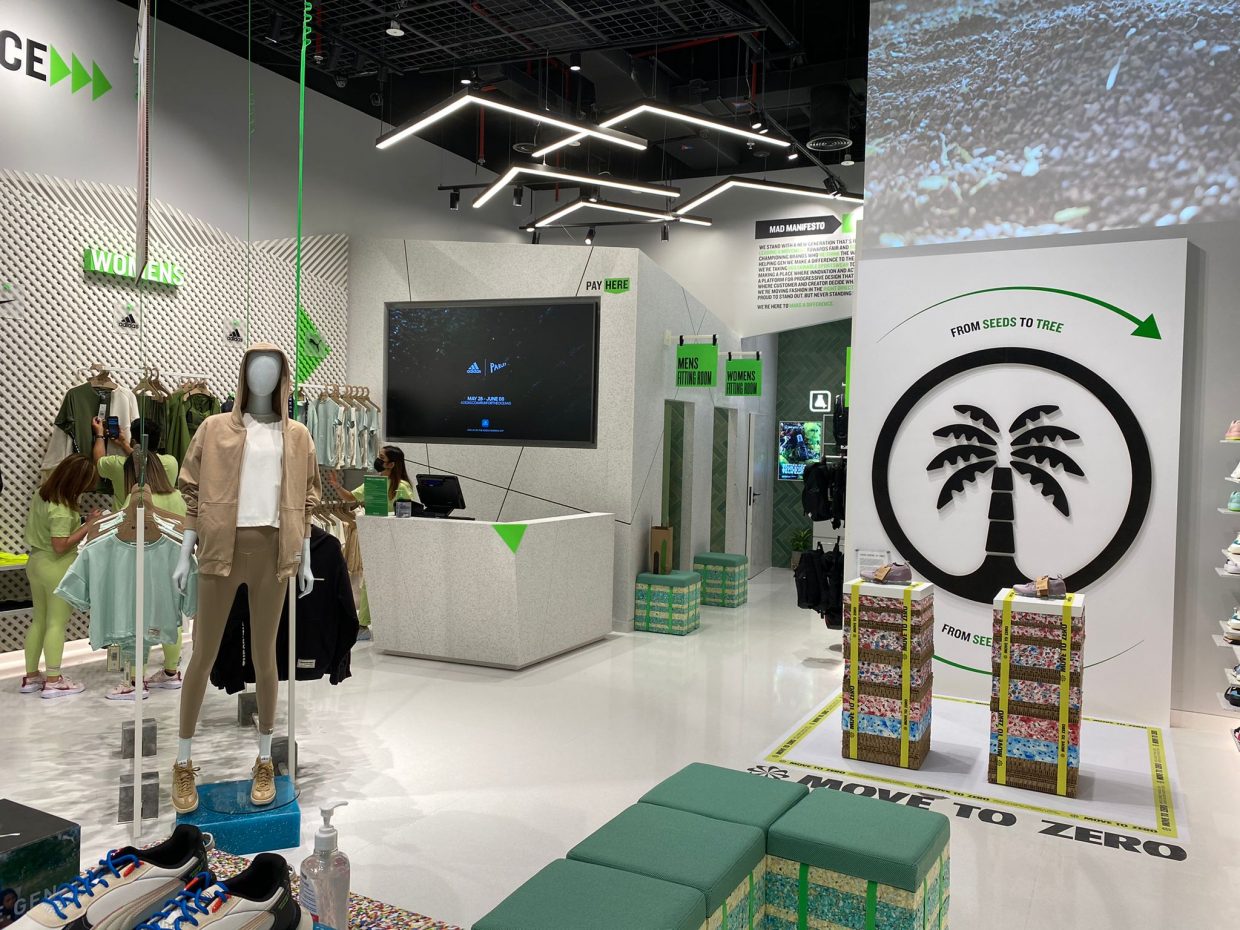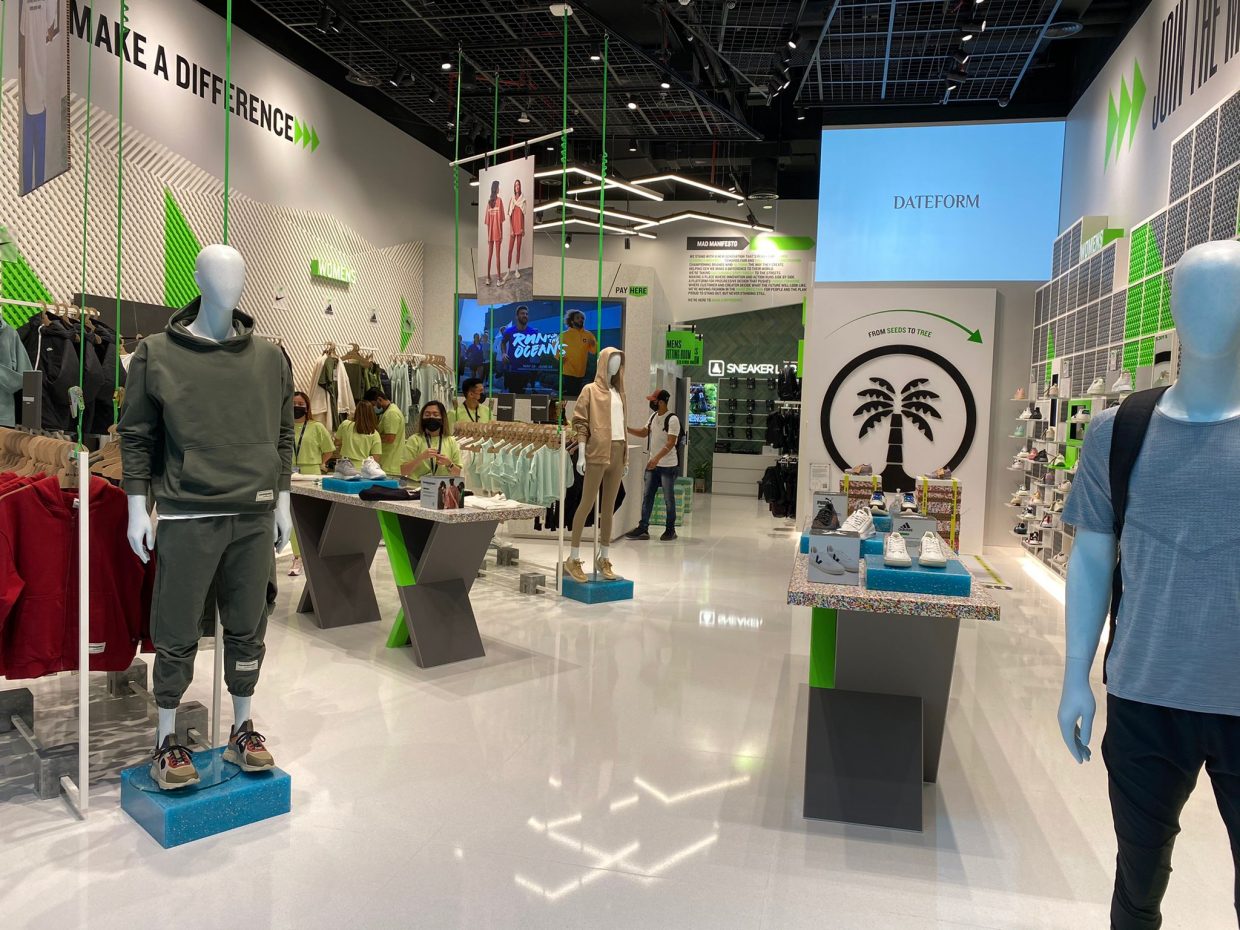 Aluminium tubes make up the men's and women's footwear department, within a recycled wood structure with recycled plastic covering and display shelving. In this specific case, the plastic shelves for men's shoes are made with appliance scraps.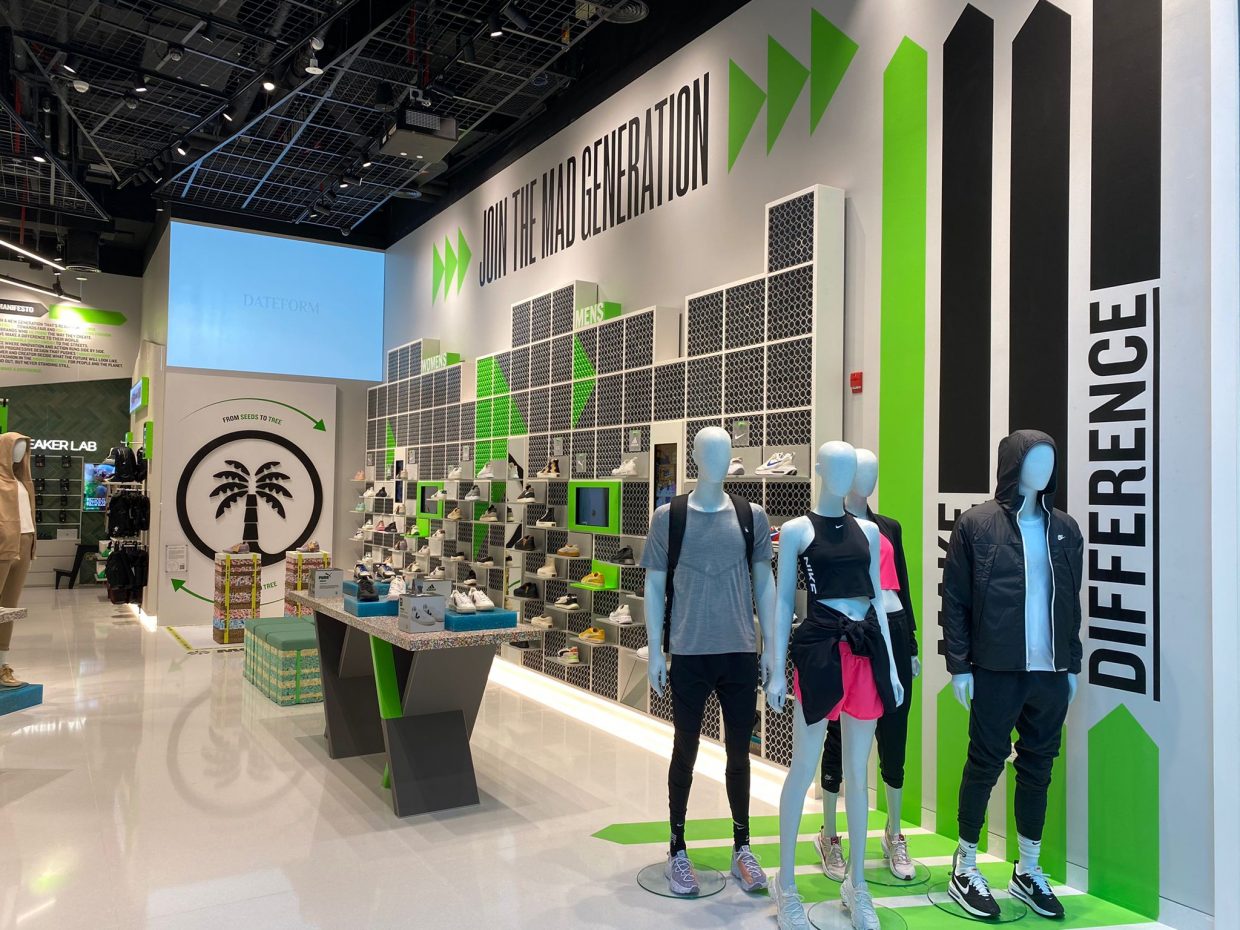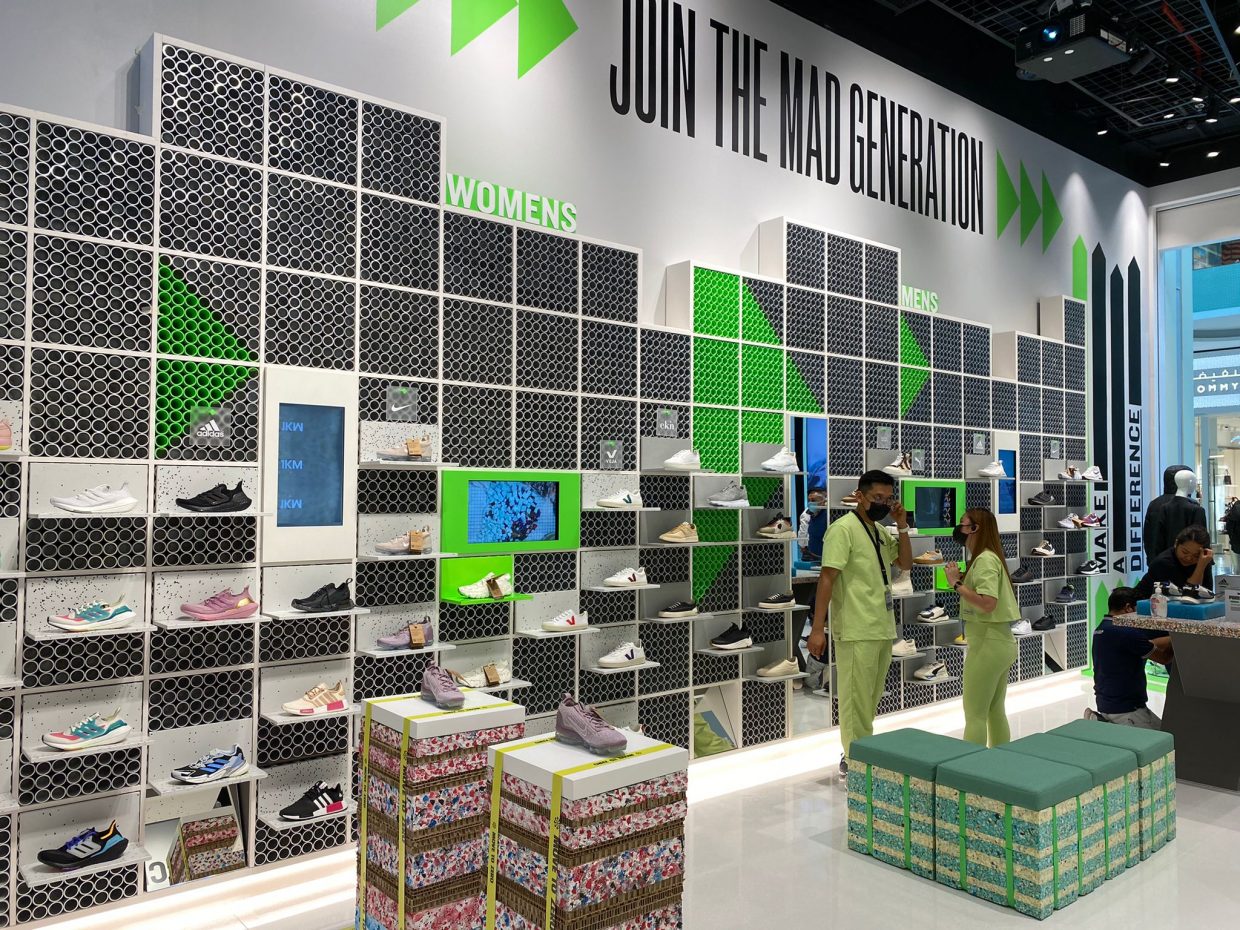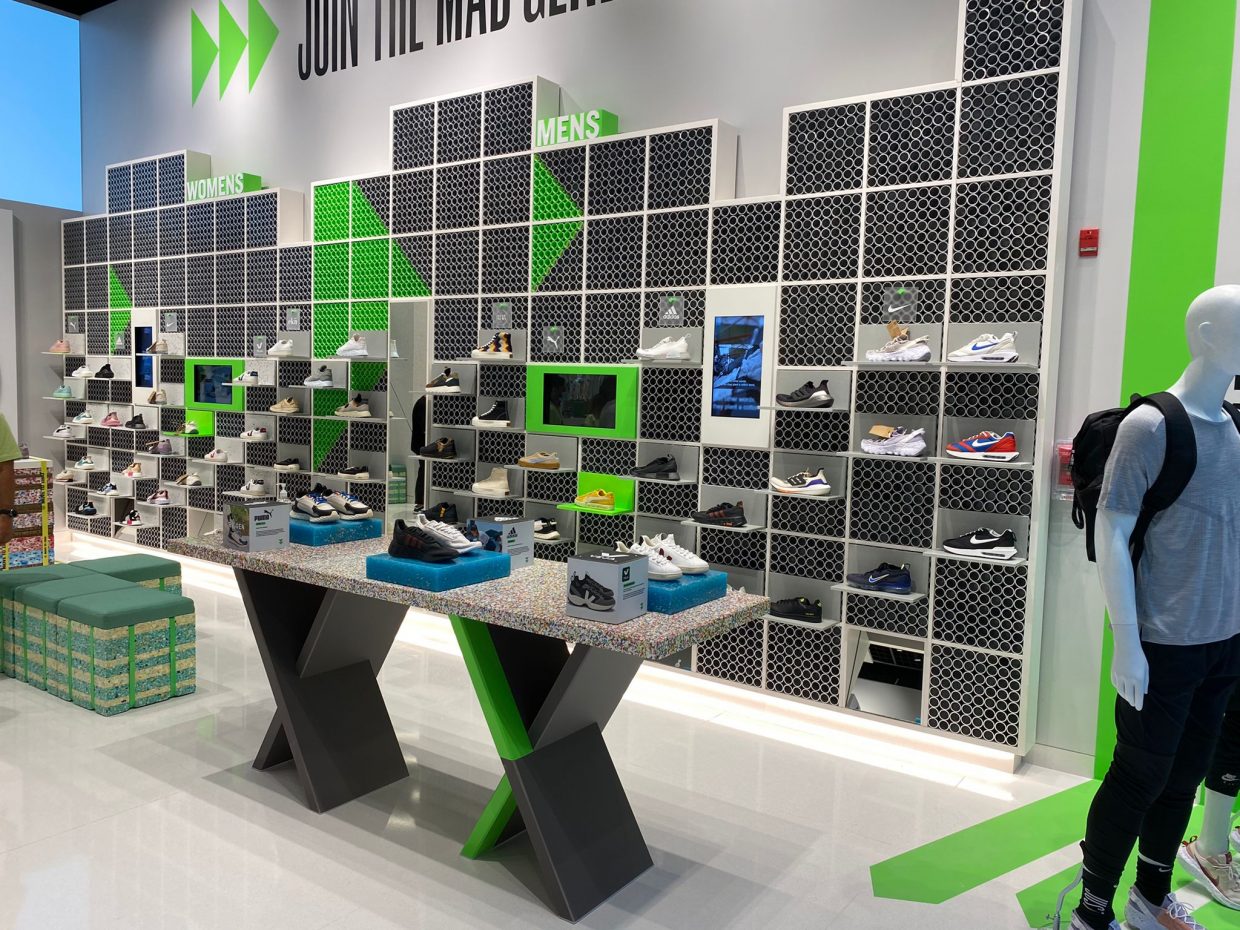 Display table bases are made of recycled wood fibre panels, while the display top is made with plastic obtained from single-use cutlery.
The black brand boxes are made of recycled paper, while the coloured display blocks are made of recycled plastic.
Plastic materials have been used also for the cash desk and the women's and men's clothing display wall.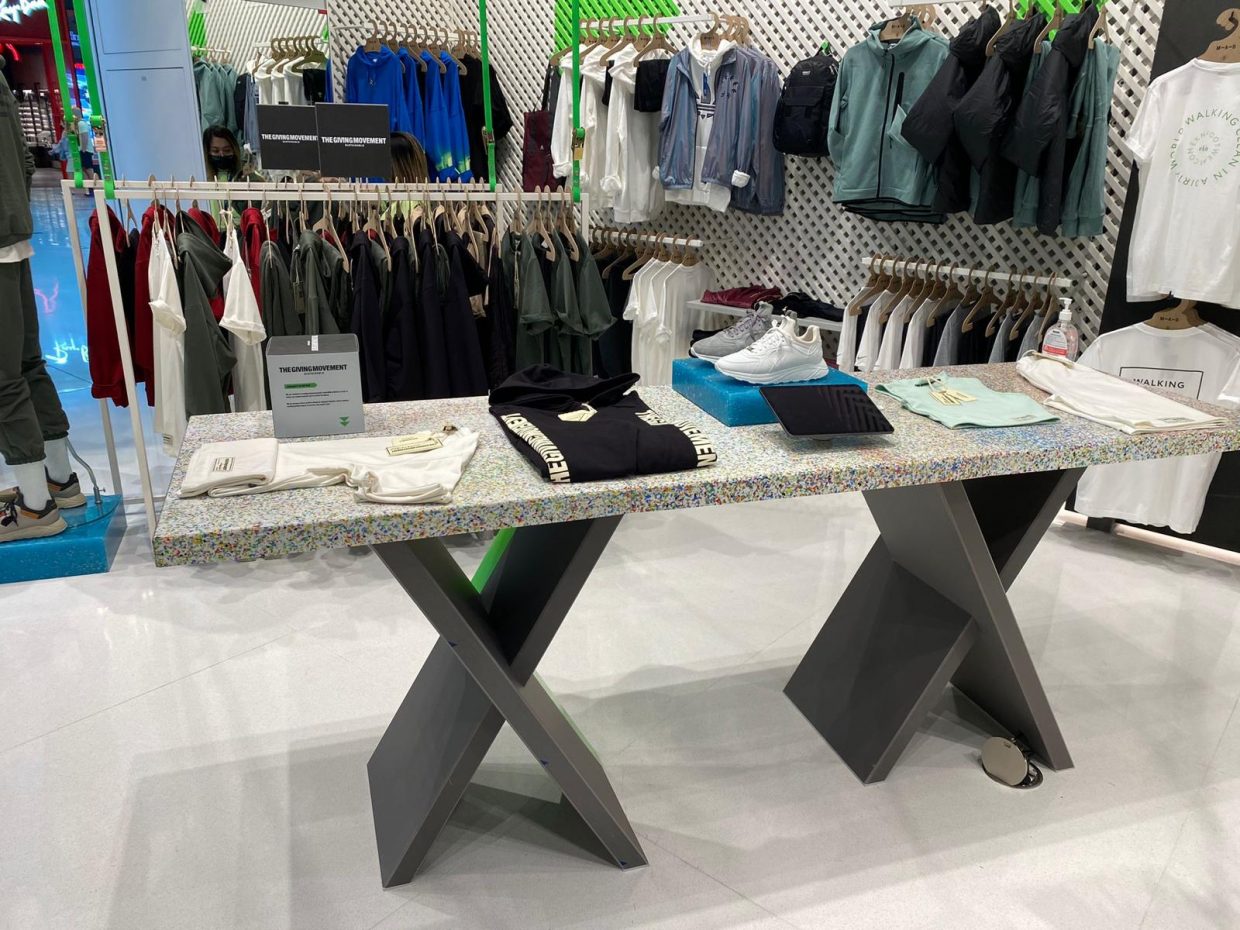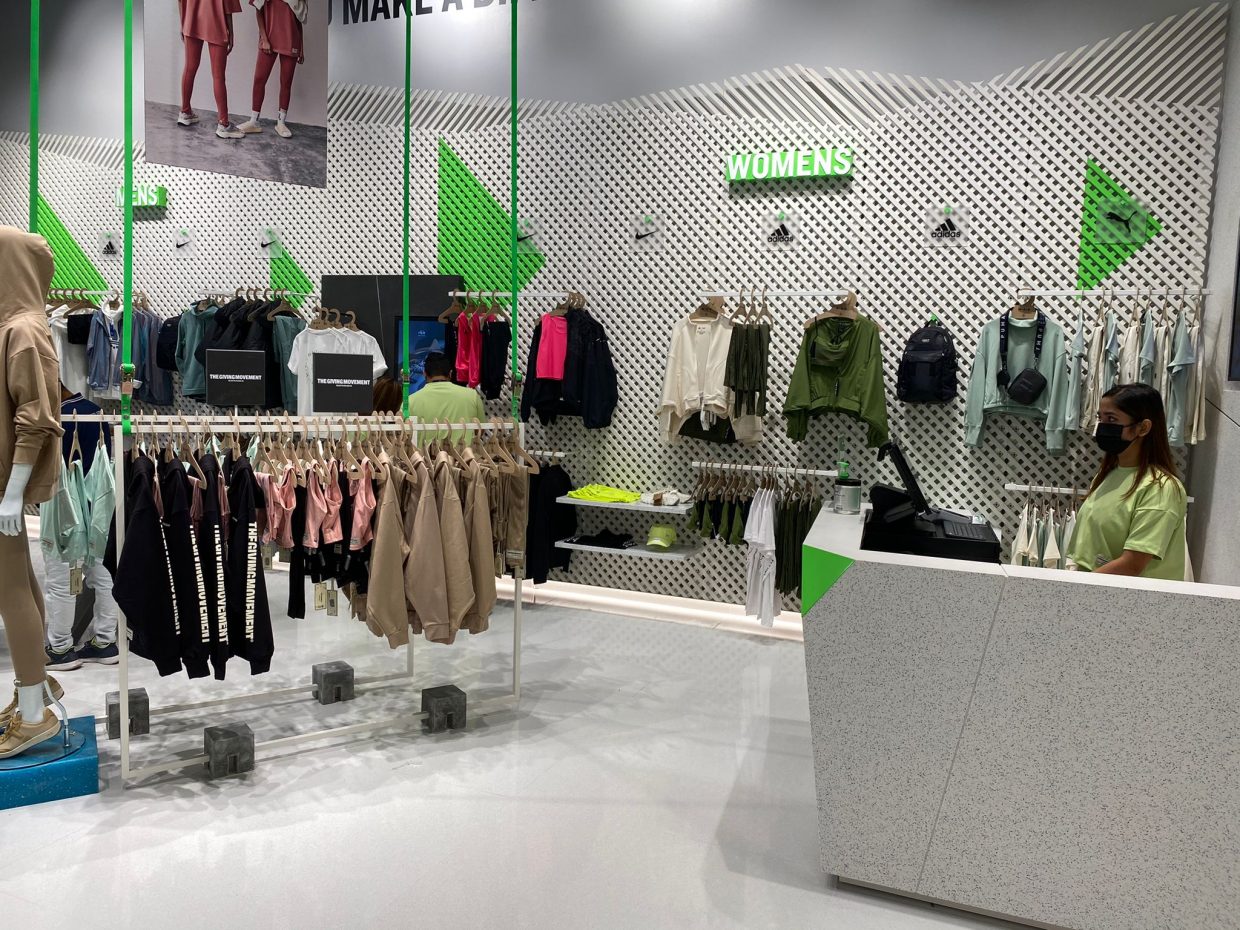 Lastly, seats and display cubes are made with recycled fabrics and foam.