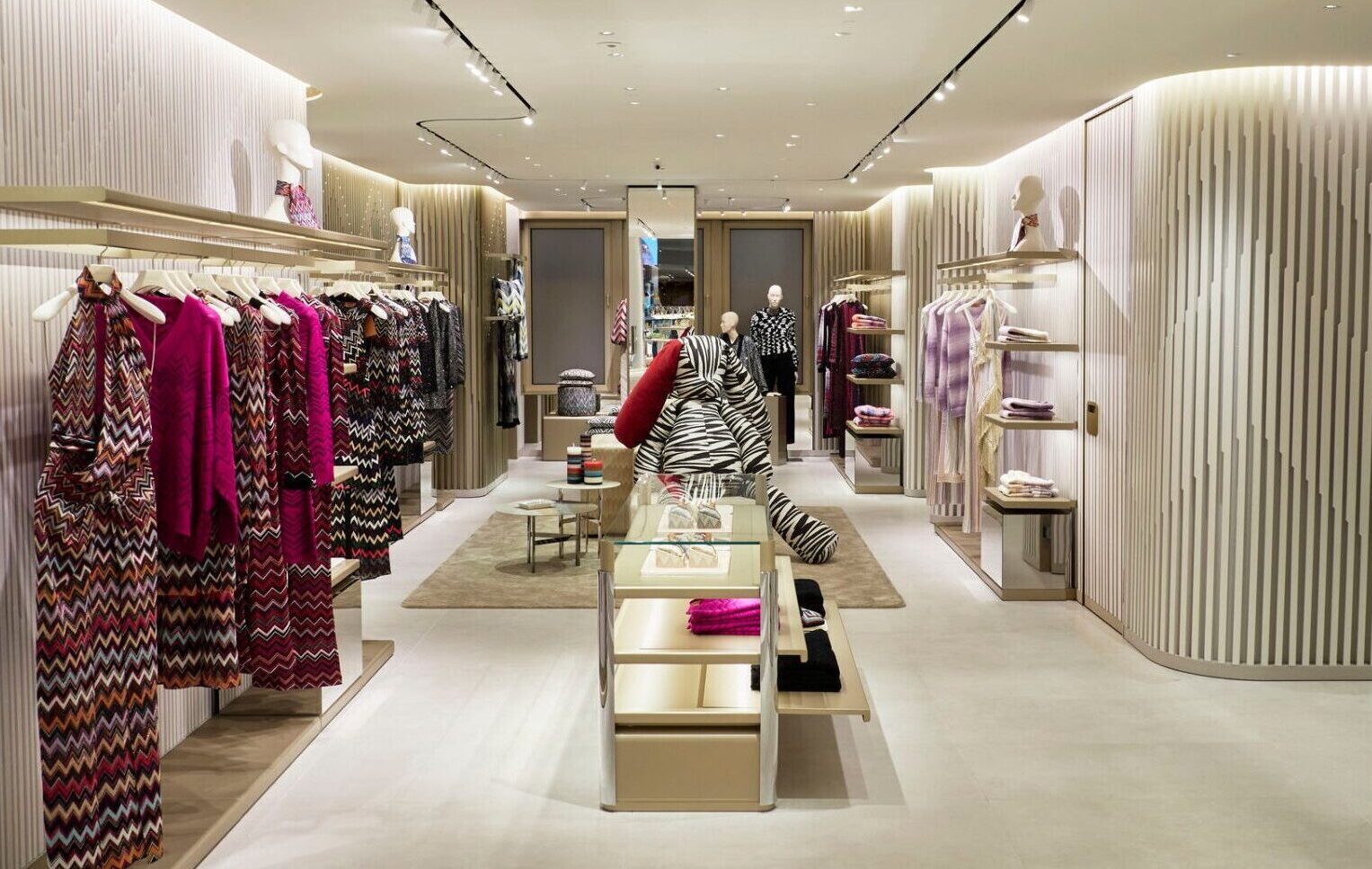 Missoni
category /
Luxury
---
location /
Milano
---
2023
Missoni has recently opened its new Flagship Store in Milan. The shop extends over two floors covering a total area of 400 square metres, introducing the new concept for the first time in Europe.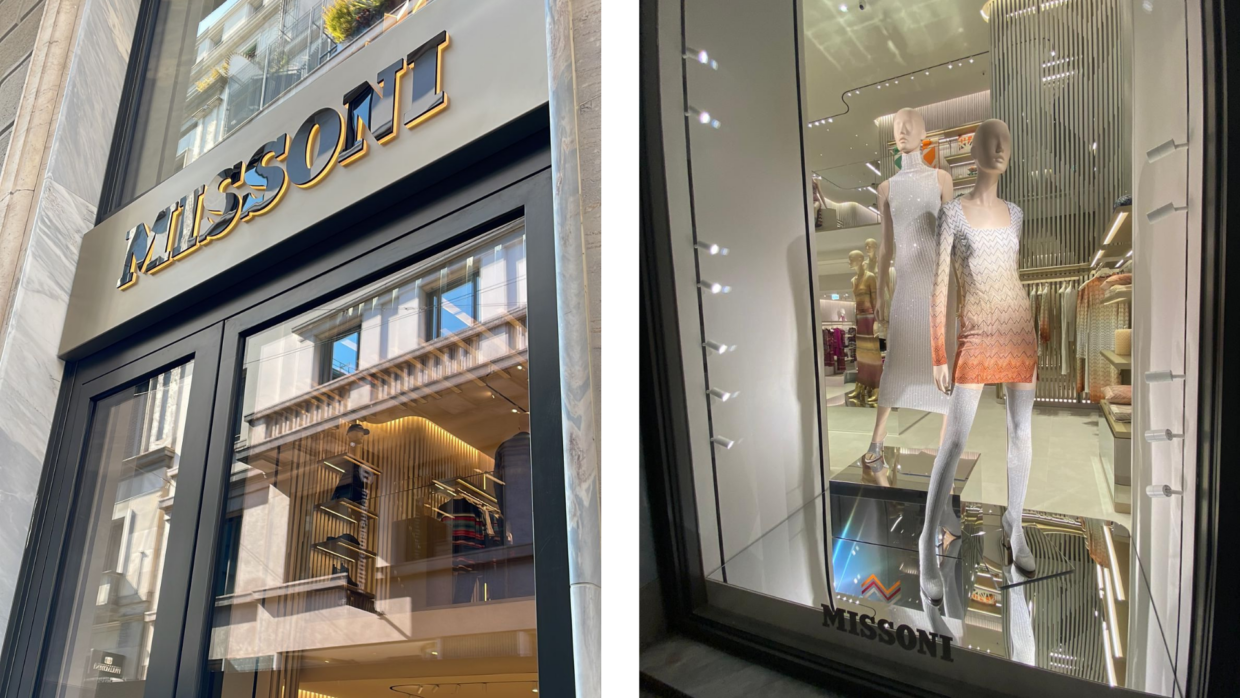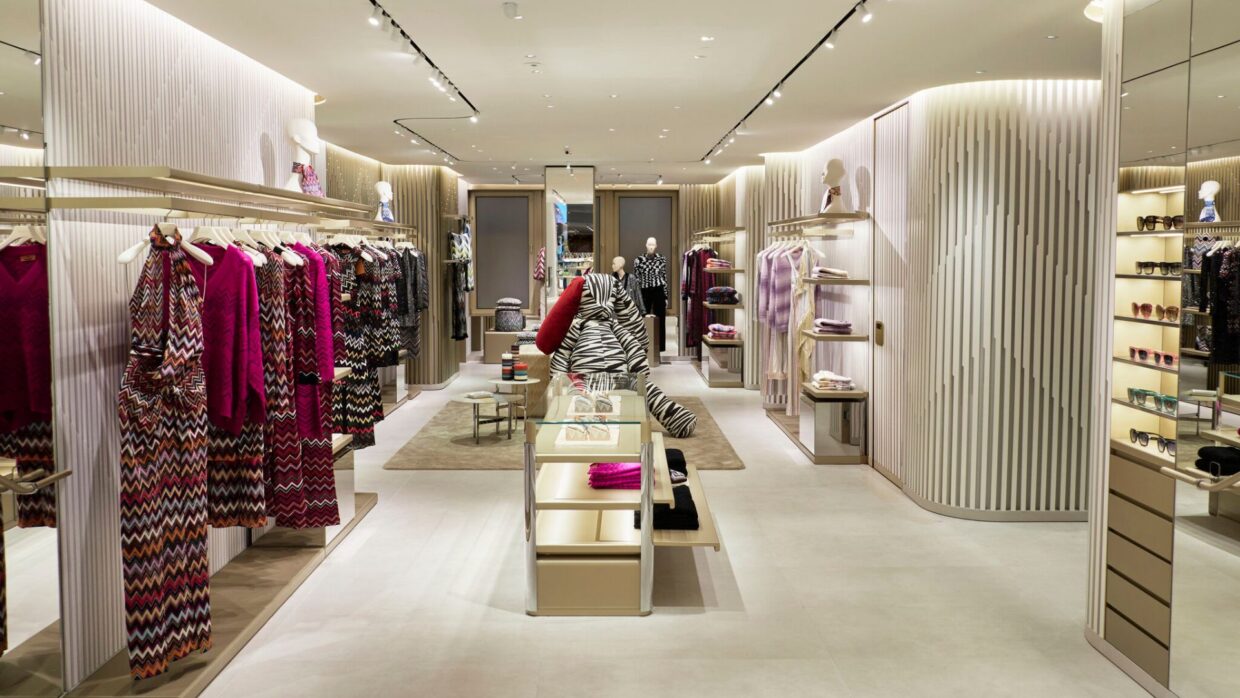 This concept is characterised by sophisticated 'L' shaped aluminium profiles which, thanks to different shaping, recreate the classic design of the Brand. In some areas of the store these profiles reach a height of 6 metres, gradually fading from gold to white.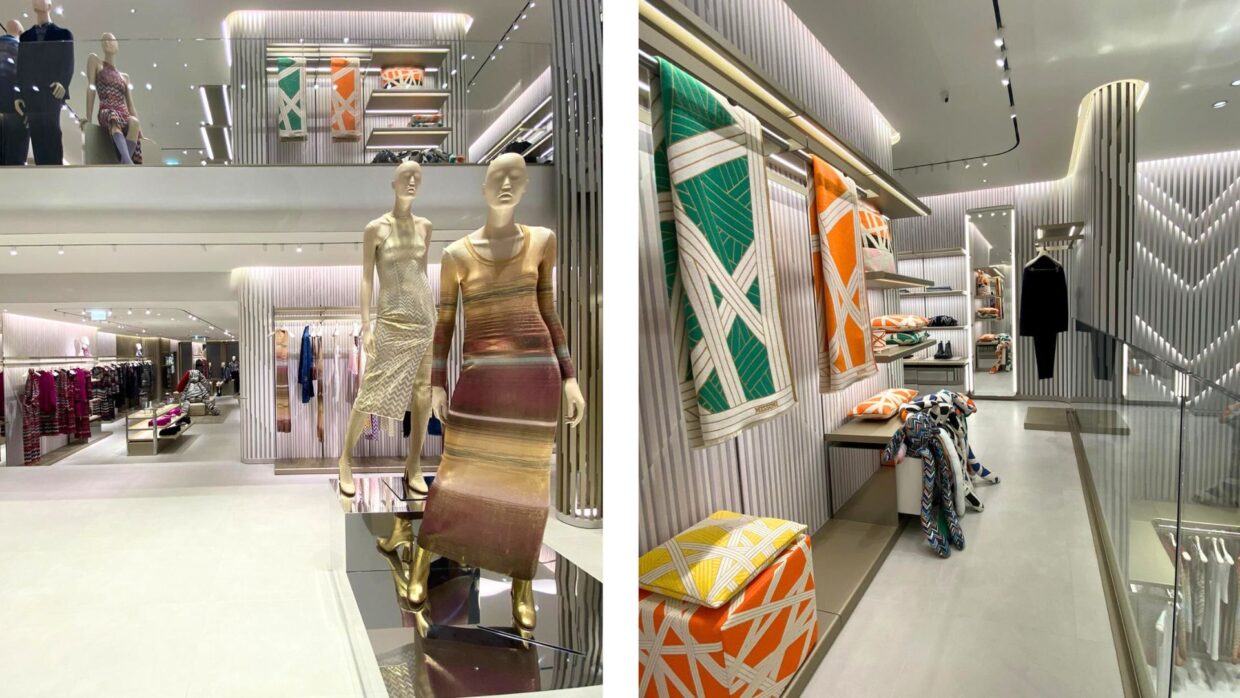 The development of this project required considerable technical expertise, organisational and production skills, making it a source of great satisfaction for all those who contributed to its realisation.