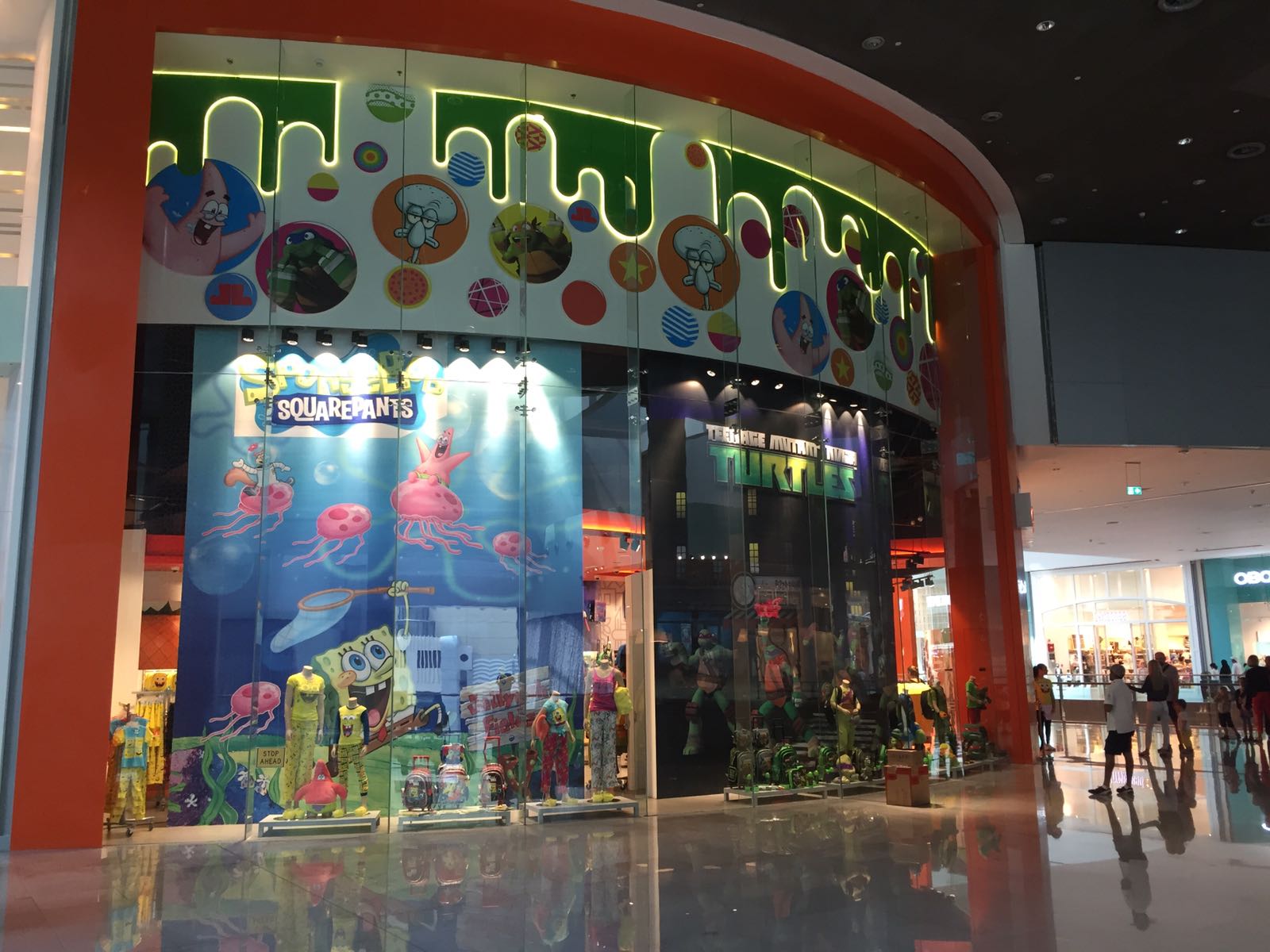 Nickelodeon Store
category /
Retail
---
location /
Dubai
---
Nickelodeon and Viacom Consumer Products (NVCP) and Entertainment Retail Enterprises opened their newest Nickelodeon Store in the Dubai Mall.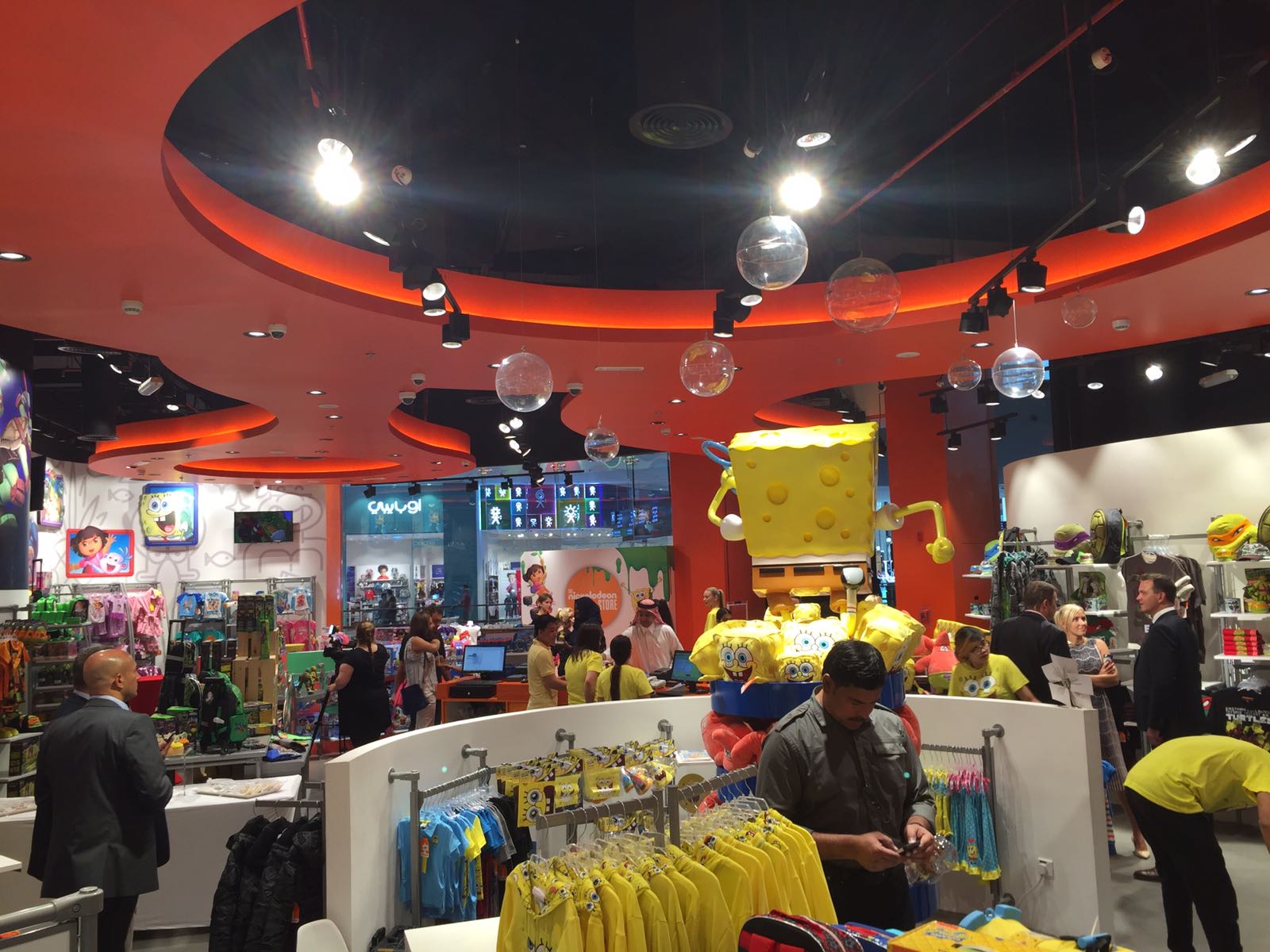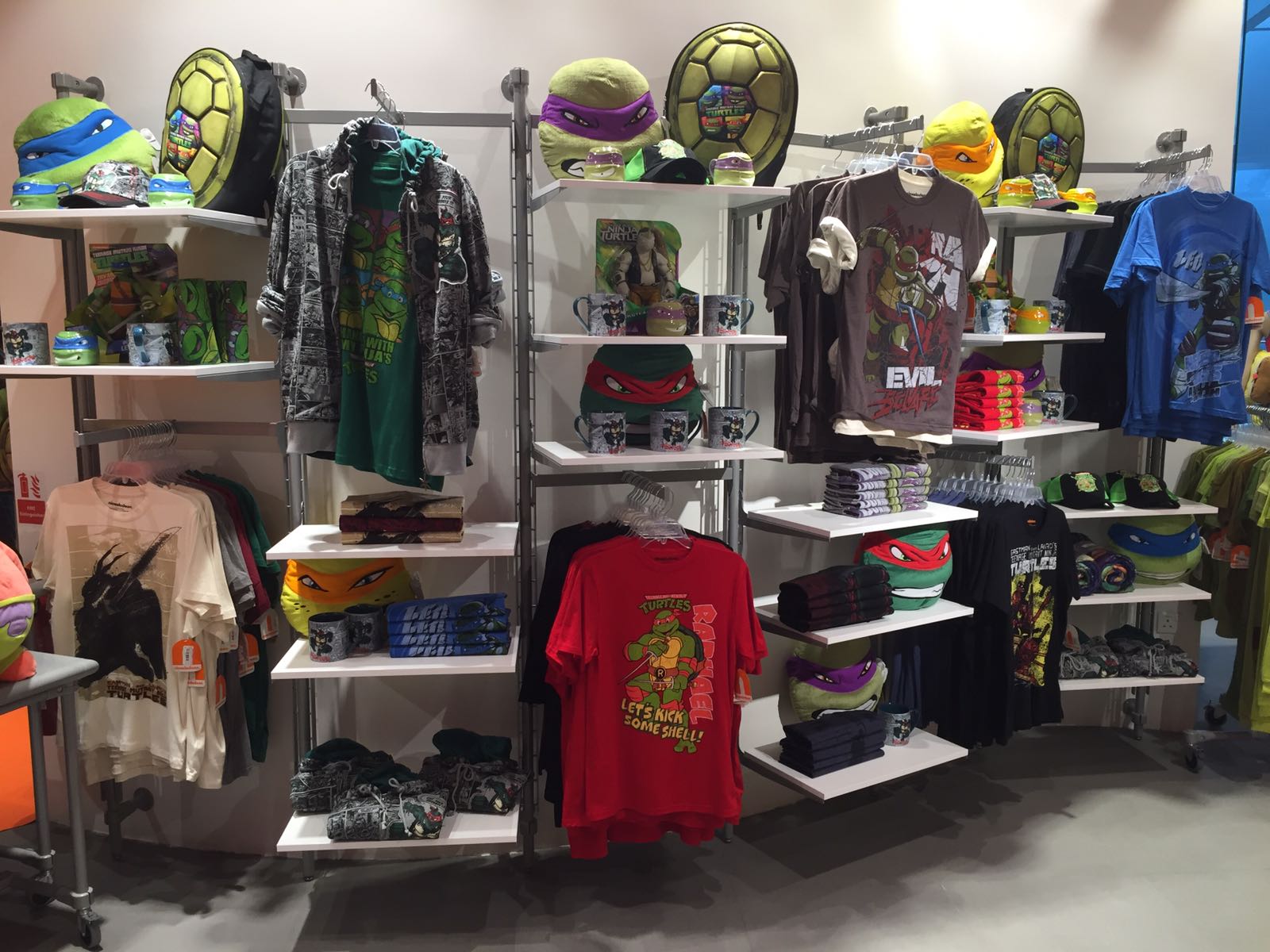 "Dubai is the ideal location to open our second Nickelodeon Flagship store," said Ron Johnson, Executive Vice President of Consumer Products for Viacom International Media Networks. We could not be more delighted to bring kids and families in Dubai another opportunity to interact with their favorite Nickelodeon characters."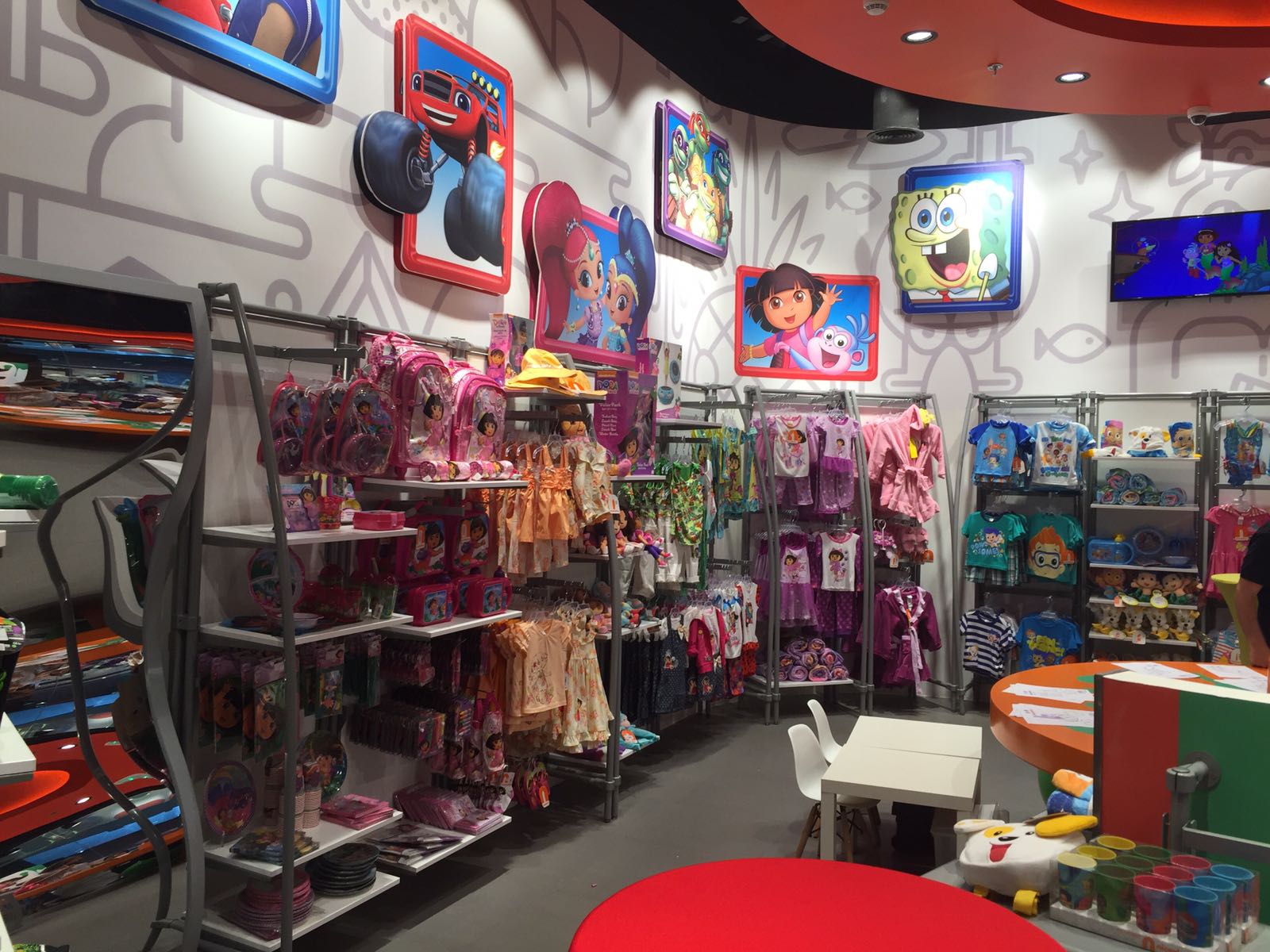 Located on the third floor just opposite the three-story Waterfall attraction in the Dubai Mall, the 3,800 square-foot store is in a prime location to offer kids and families alike the opportunity to interact with the Nickelodeon brand. Shoppers can choose from a wide variety of toys, apparel, homewares and other great products featuring the brand's beloved properties like SpongeBob Square Pants, Paw Patrol, Teenage Mutant Ninja Turtles and Dora the Explorer.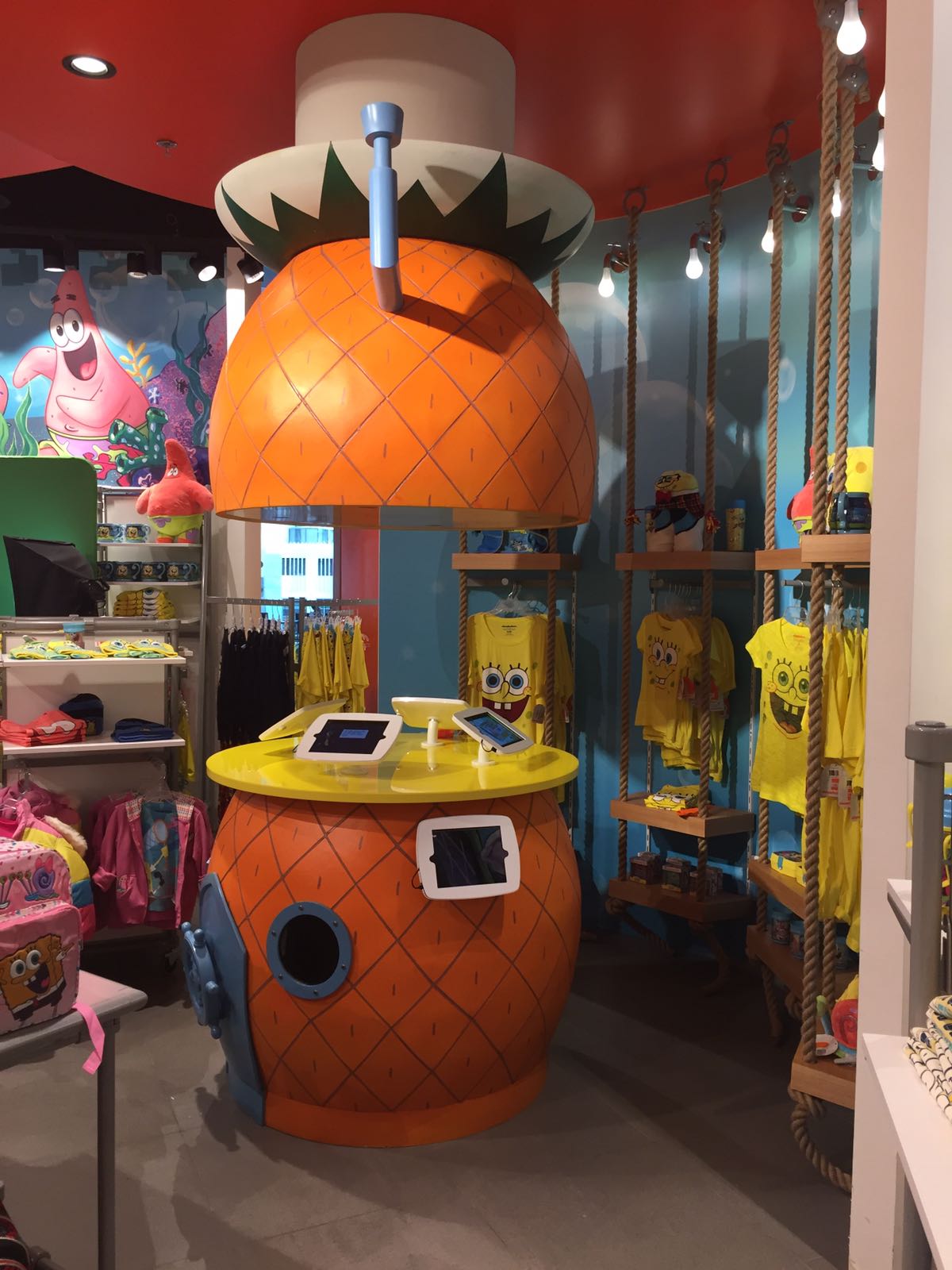 The Nickelodeon Store in Dubai features several unique interactive elements, including the PineAPPle Bar, where kids can play on Nickelodeon APPS, the Colouring Table, the SpongeBob Photo Sculpt and the Play Table, where kids can try out new toys. In addition, "surprise" elements serve to create a fun and stimulating experience for all.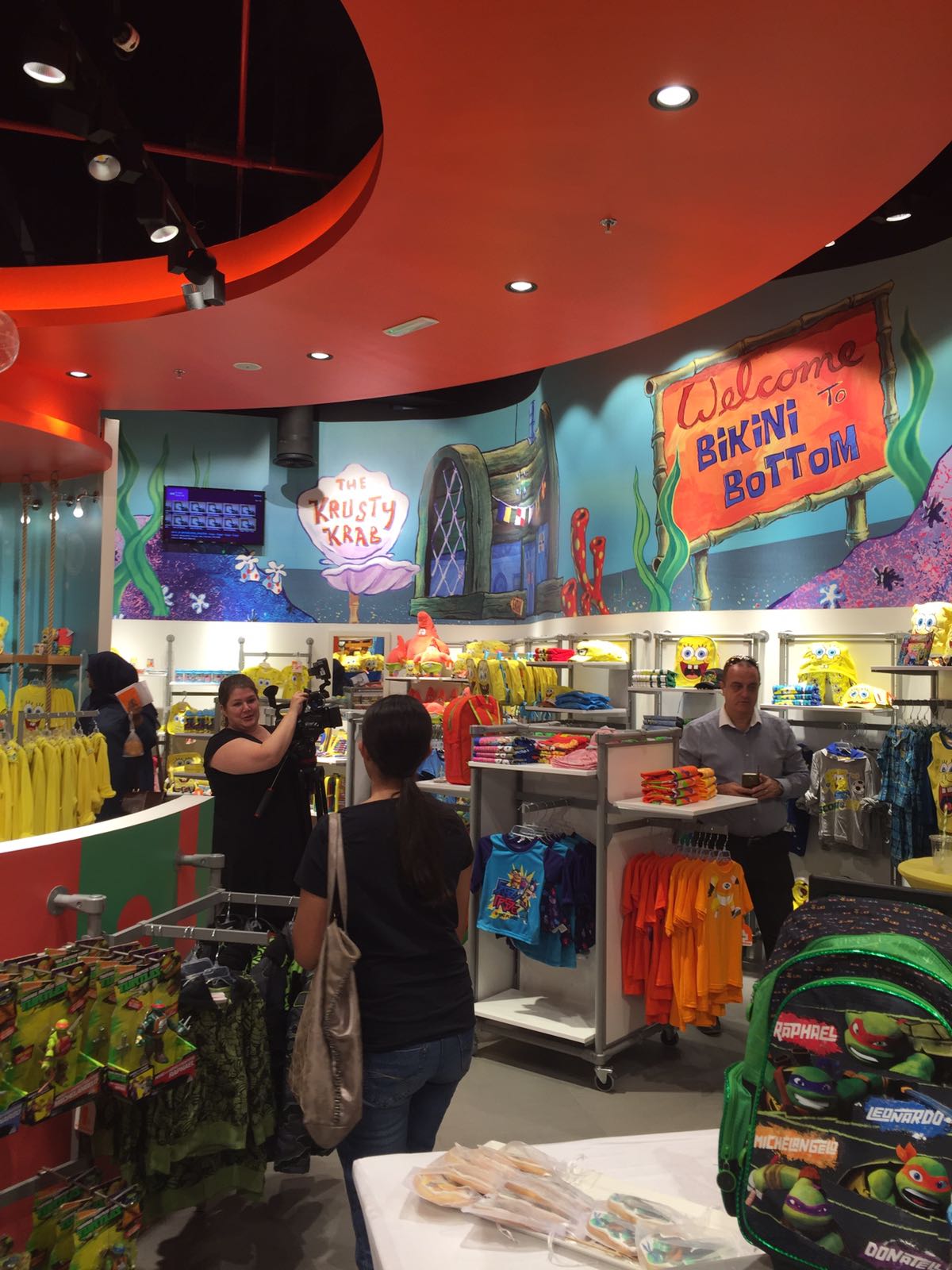 The Dubai Mall opened in 2009 and is largest mall in the world by total area. The Mall is home to more than 1200 stores, as well as attractions such as an Olympic-sized ice rink, the Dubai Aquarium and Underwater Zoo, and Sega Republic, a 76,000 square-foot theme park. It also houses 250 luxury hotel rooms, more than 22 cinema screens, over 120 restaurants and cafes.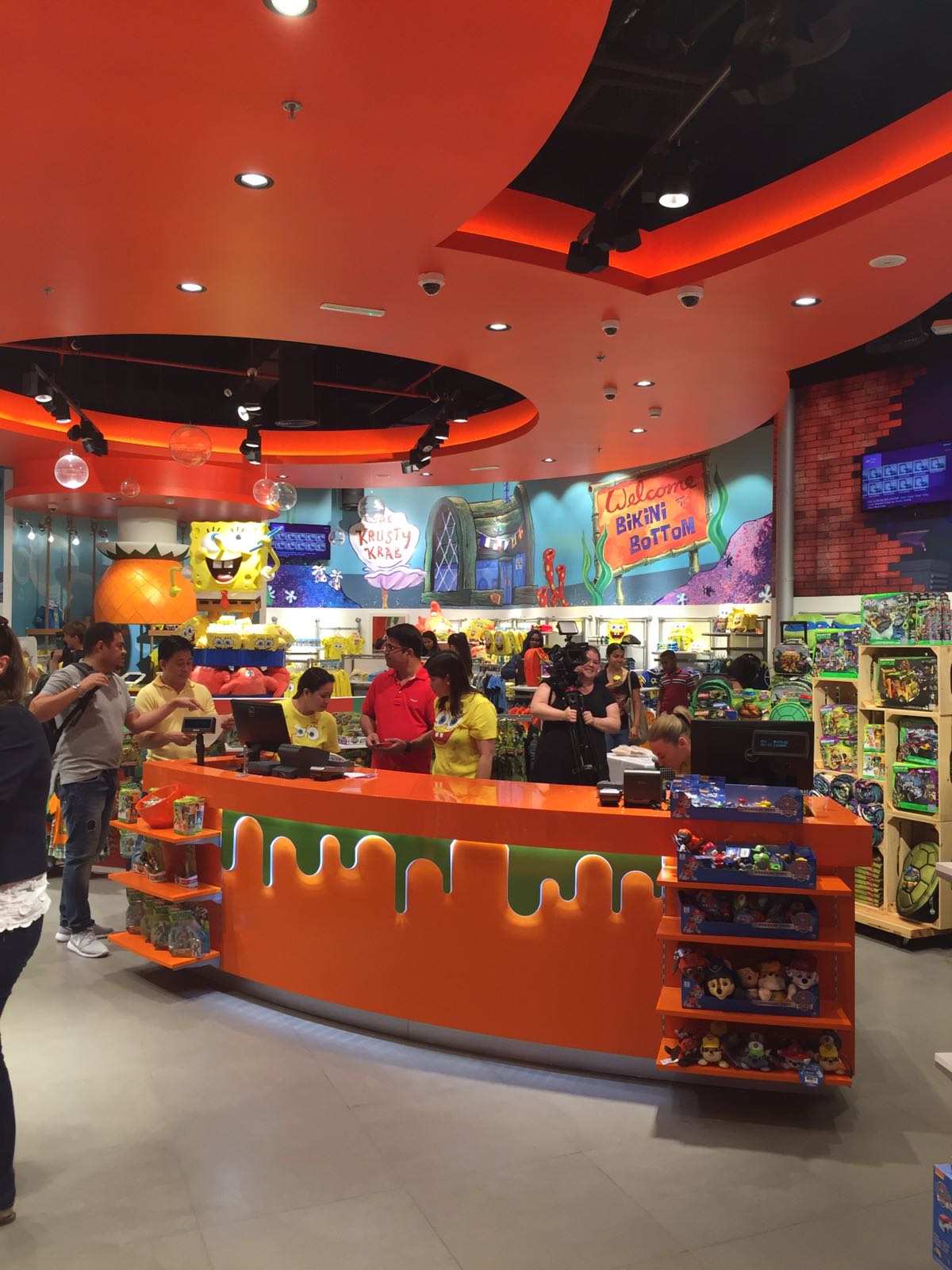 The Dubai Mall ranks as one the world's most popular shopping centres and is a top tourist destination, with annual visitors exceeding that of New York City.
Nickelodeon and Entertainment Retail Enterprises- SRI have stores around the world including locations in Panama, Honduras, Chile, Colombia and a Flagship store in London.