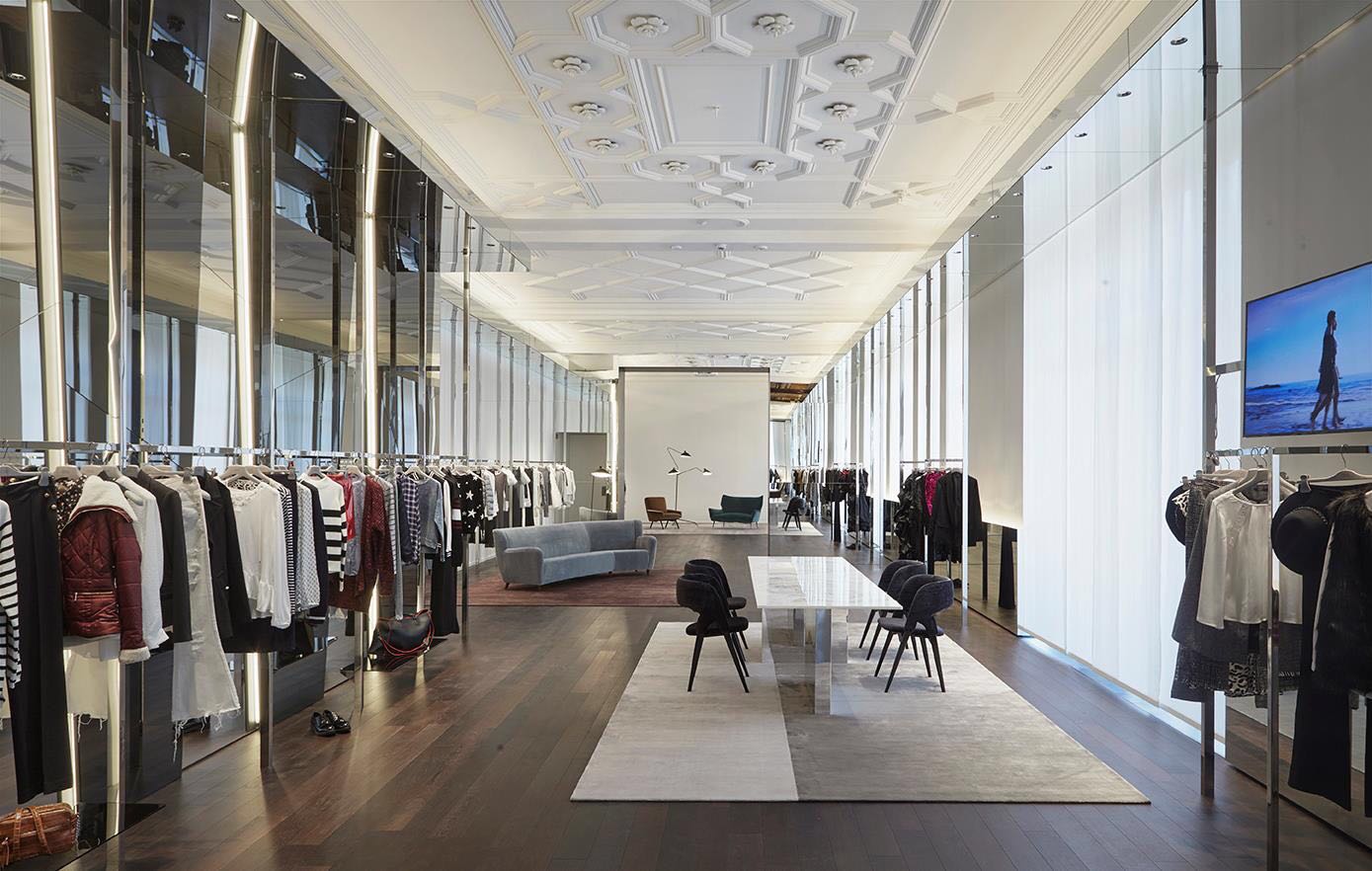 OVS Showroom
category /
Retail
---
location /
Milan
---
OVS is opening its new showroom in Via Giulini, on the occasion of the presentation of the Autumn- Winter 2016 Collections.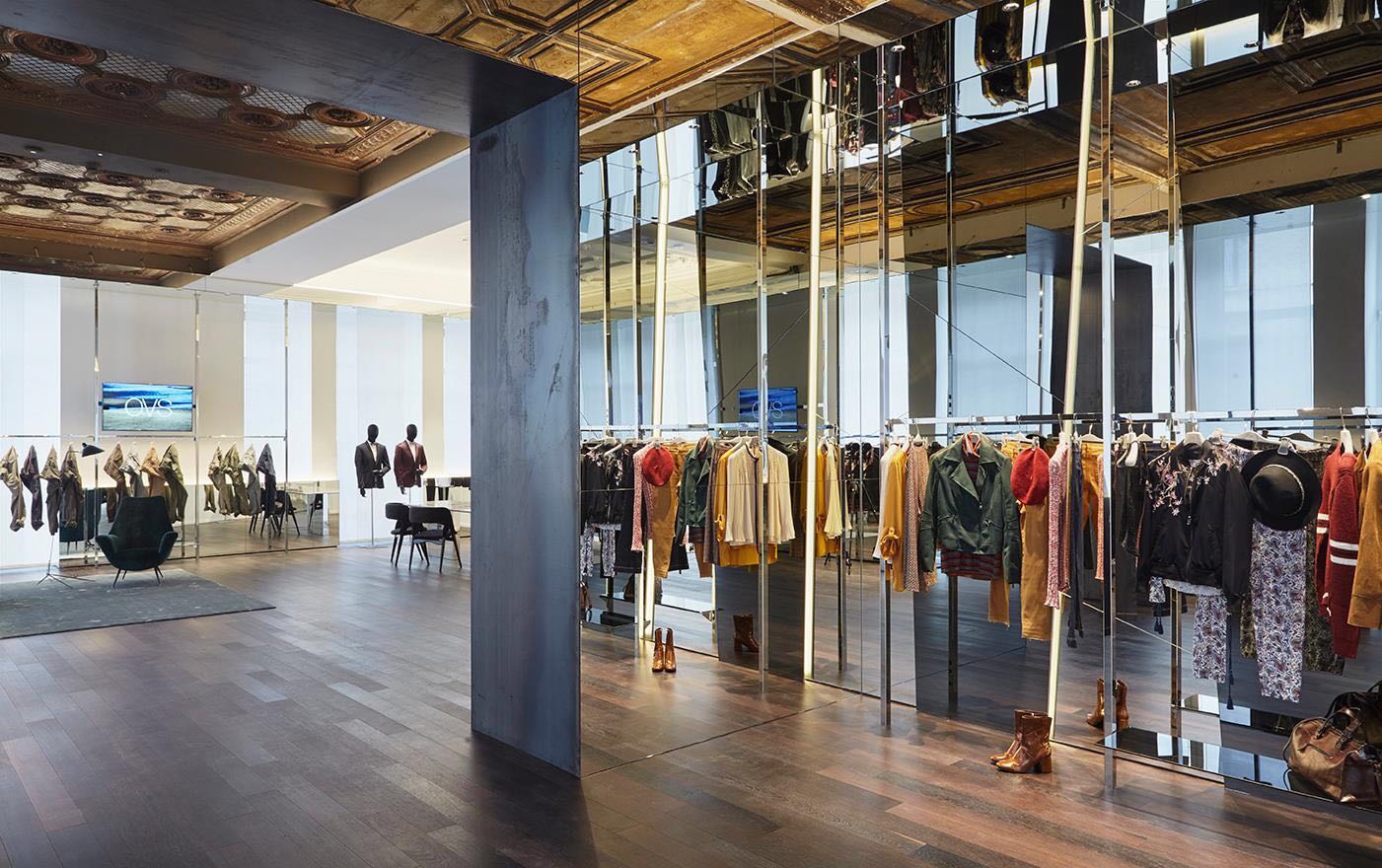 The new showroom, which Interior Design was created by Vincenzo De Cotiis of Vincenzo De Cotiis Architects Studio of Milano, was designed to represent a contemporary space that blends past and present, by intertwining suggestive cross-contaminations.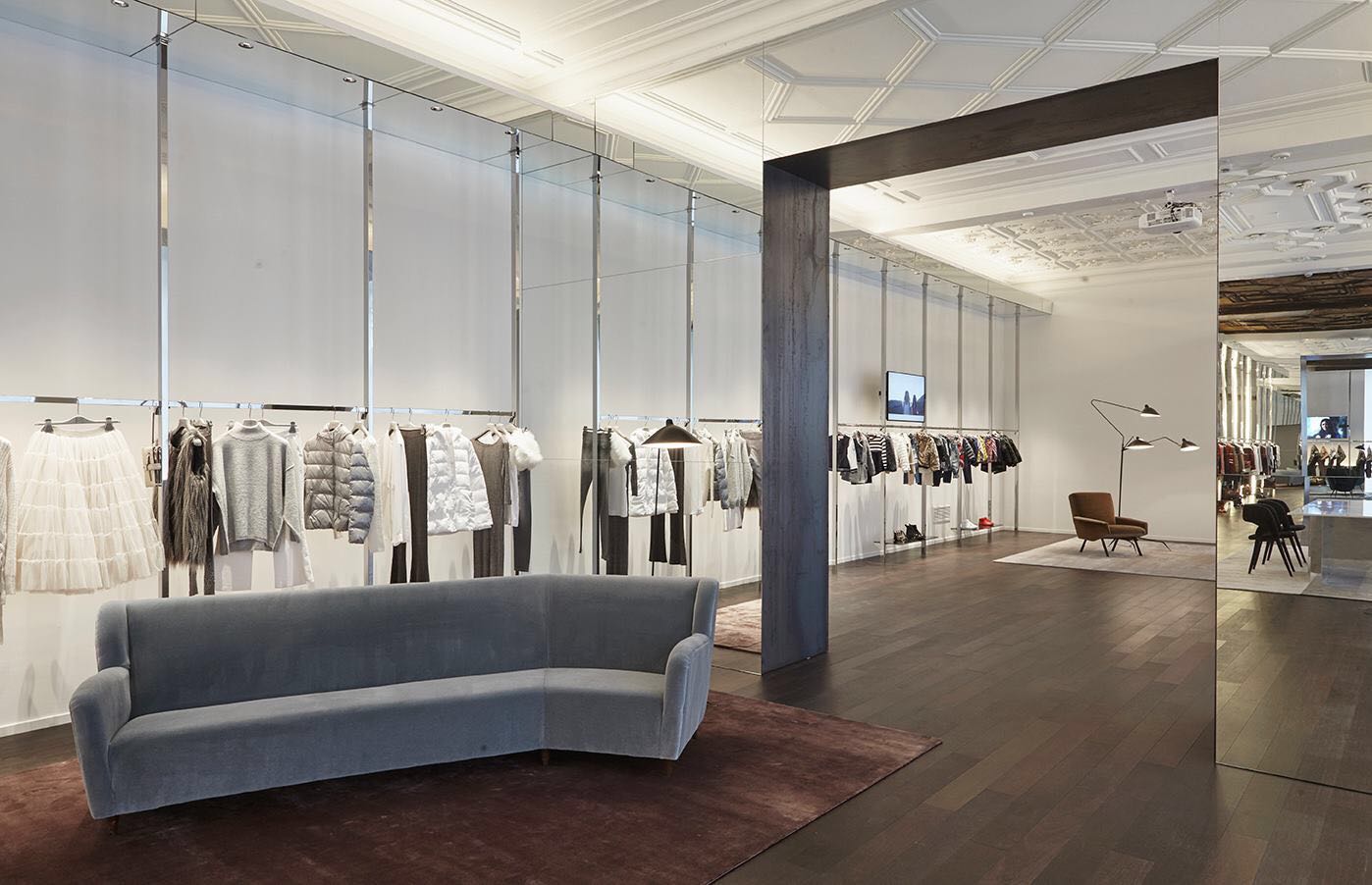 The old ceilings with their plaster ornamentation and wood panel structure were carefully renovated and showcased by using indirect lighting, giving the rooms a feeling of airiness; the architectural shapes also convey an overall sense of lightness.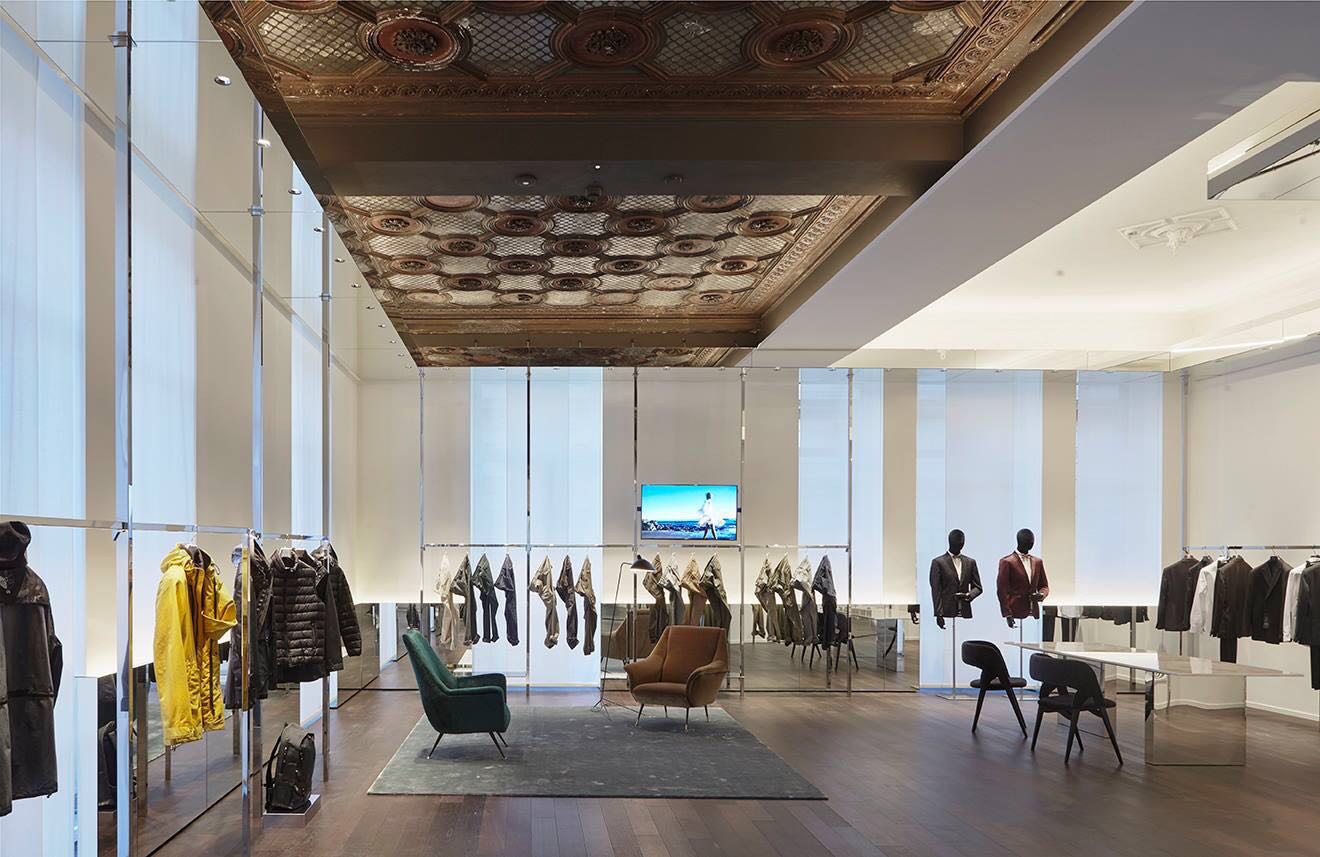 Going through the Men, Women and Children sections is punctuated by the presence of mirror-coated portals that make the space look bigger and maximize natural light. Fittings with geometric and dynamic lines complete the store layout.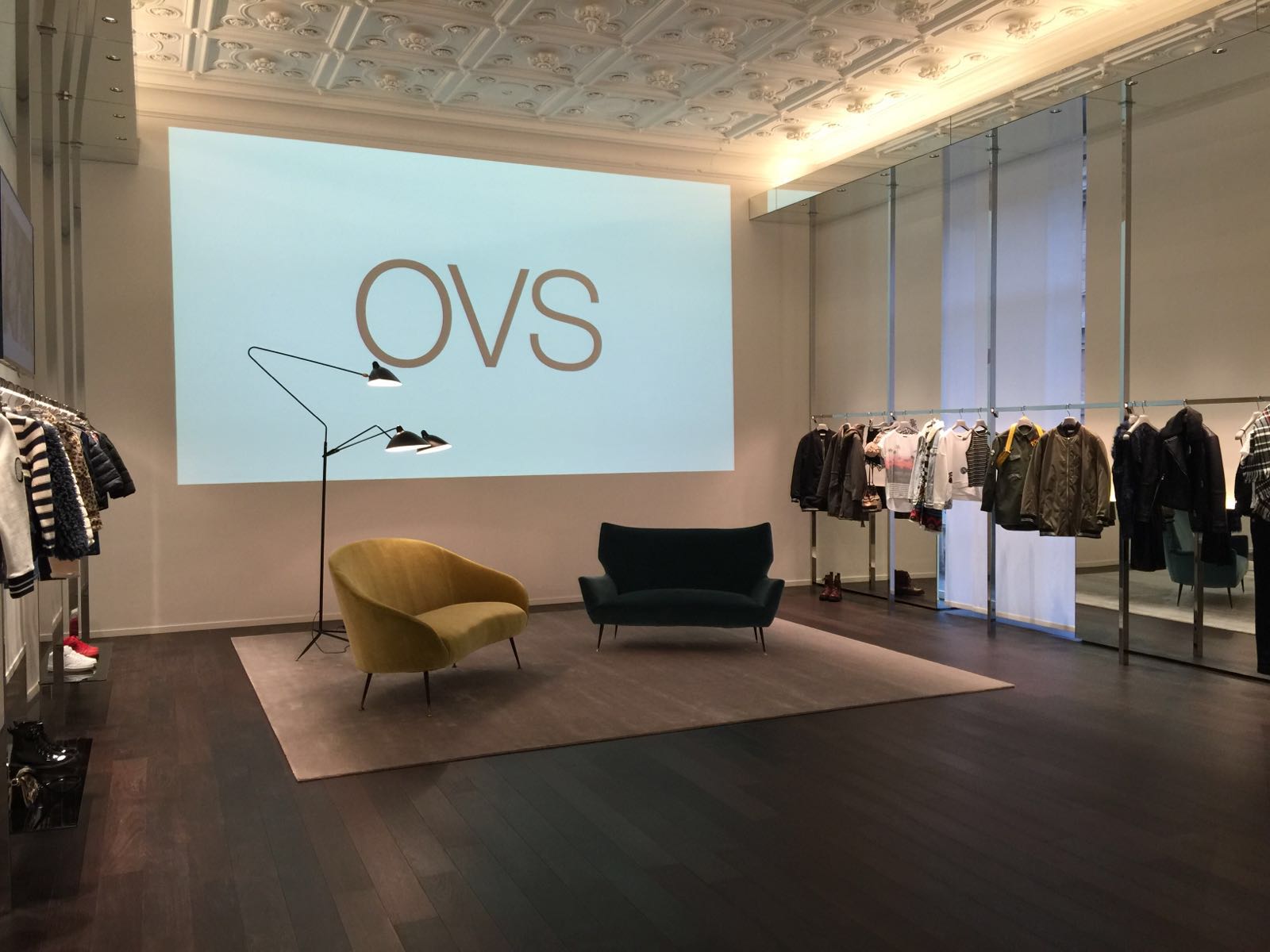 Effebi spa produced and installed all the fittings of the showroom, offices and reception area, using several materials: lacquered wood, glossy steel, coloured steel sheets, rear-lacquered glass, fabrics, onyx and mirrored panels.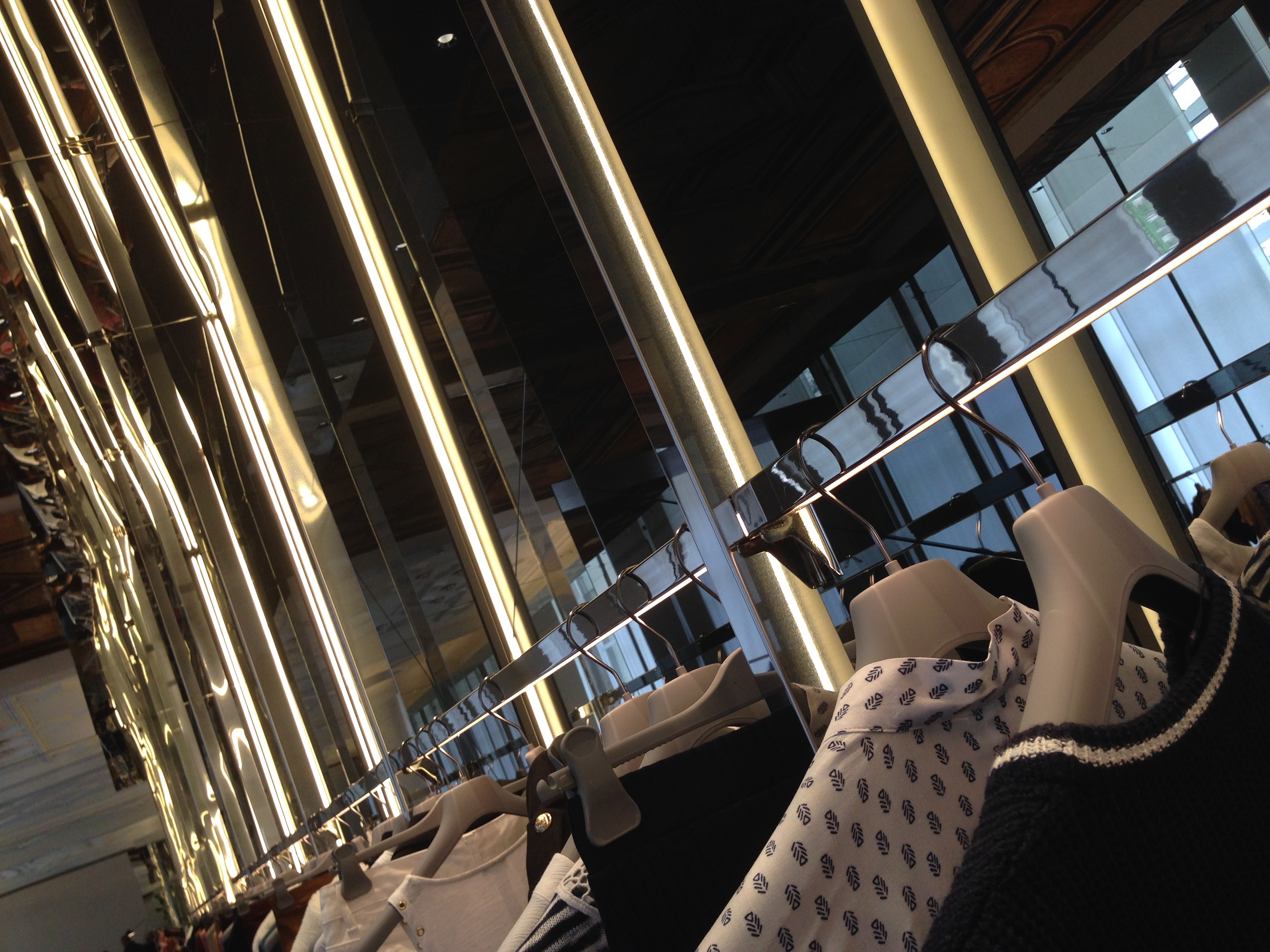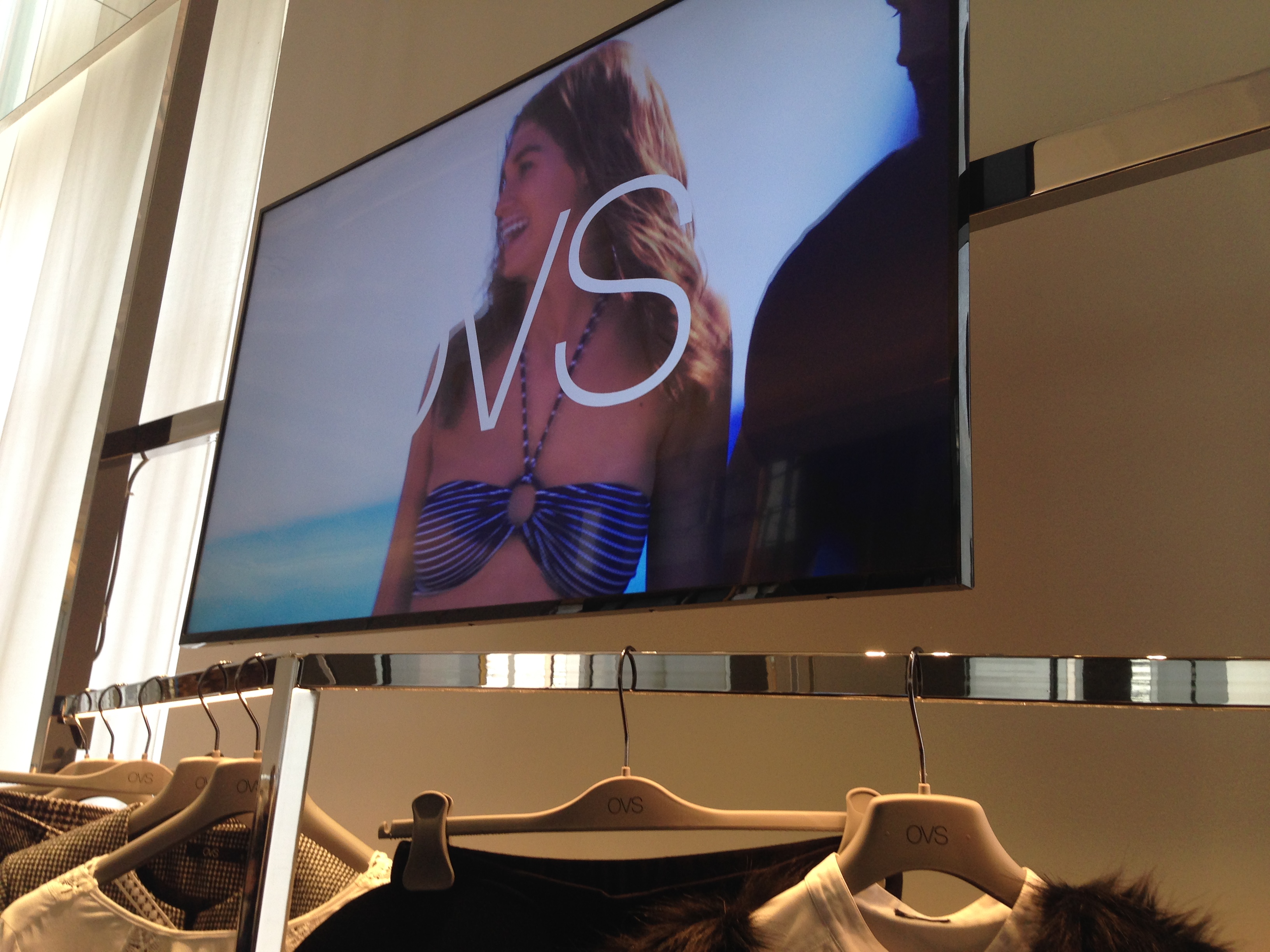 The store, which gave the brand a new impulse and renewed the style, overlooks Via Dante and is located on the 2nd floor of a building dating back to the end of the 19th century.