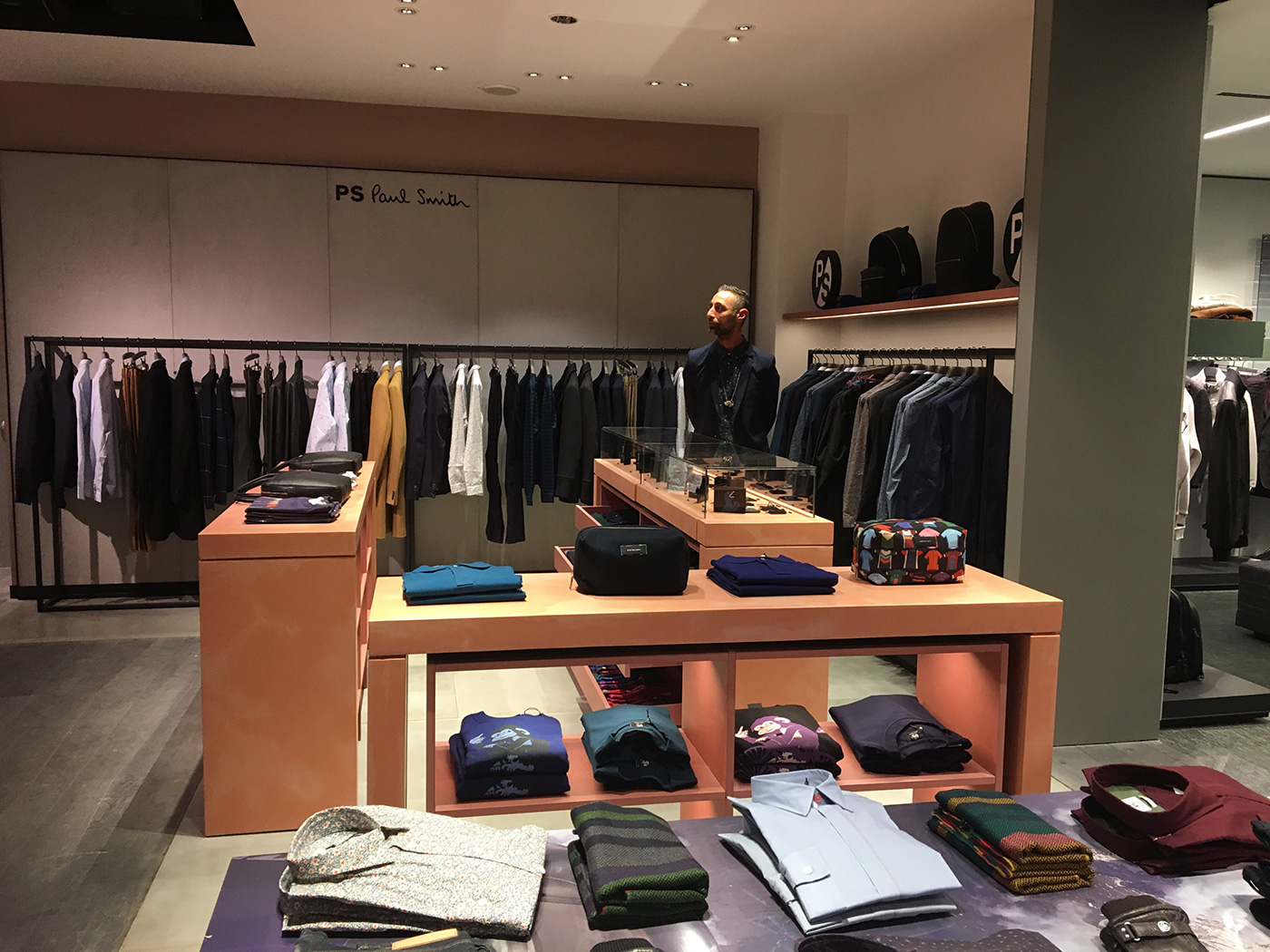 Paul Smith
category /
Luxury
---
location /
Rome
---
PAUL SMITH CORNER in a new Flagship Store Rinascente – via del Tritone – Rome center
Complex and sophisticated materials, first of all a lightweight concrete: difficult to realize, unique in return.
Paul Smith corner: a significant production effort, a great final satisfaction. Proud of being part of this project!