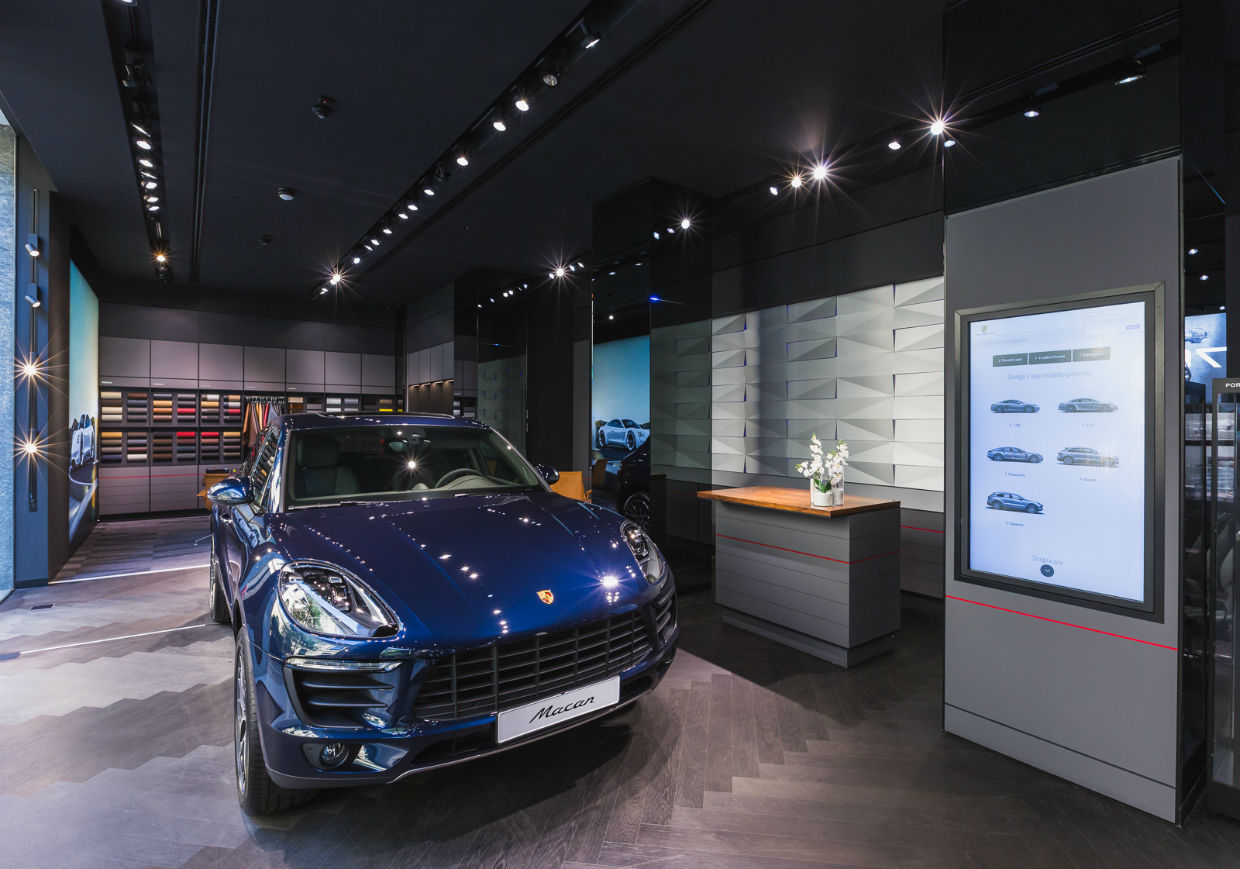 Porsche Studio
category /
Luxury
---
location /
Milan
---
The first Porsche Studio in Italy, inaugurated in the prestigious Via Della Spiga, in Milan, represents a new format of showrooms/sales points that fall within the canons of the digital age to live an innovative experience with the brand and familiarize with its products.

Porsche Studio offers vehicles with the Porsche brand along with the complete Porsche Design collection, which manages the lifestyle lines of the brand.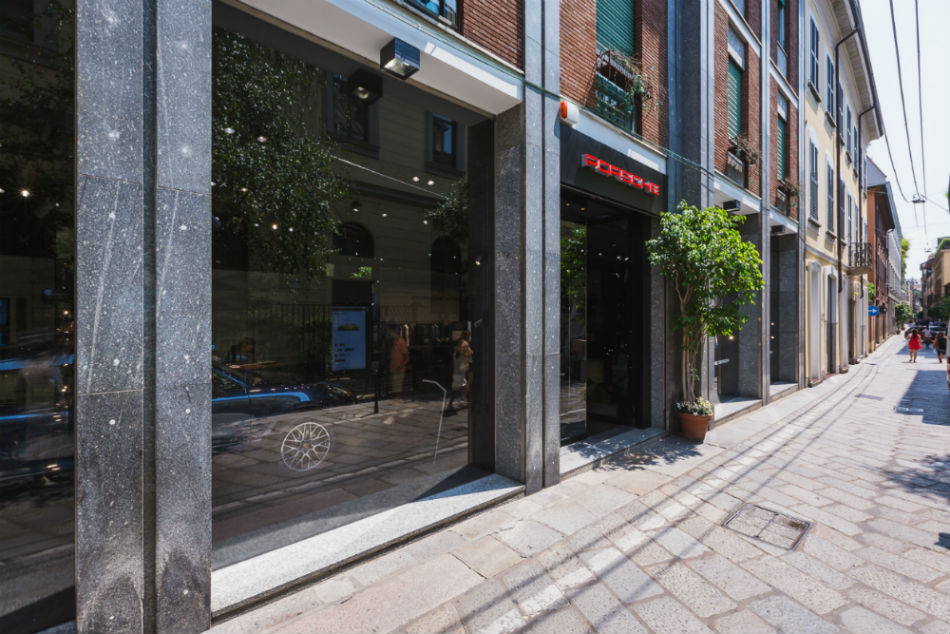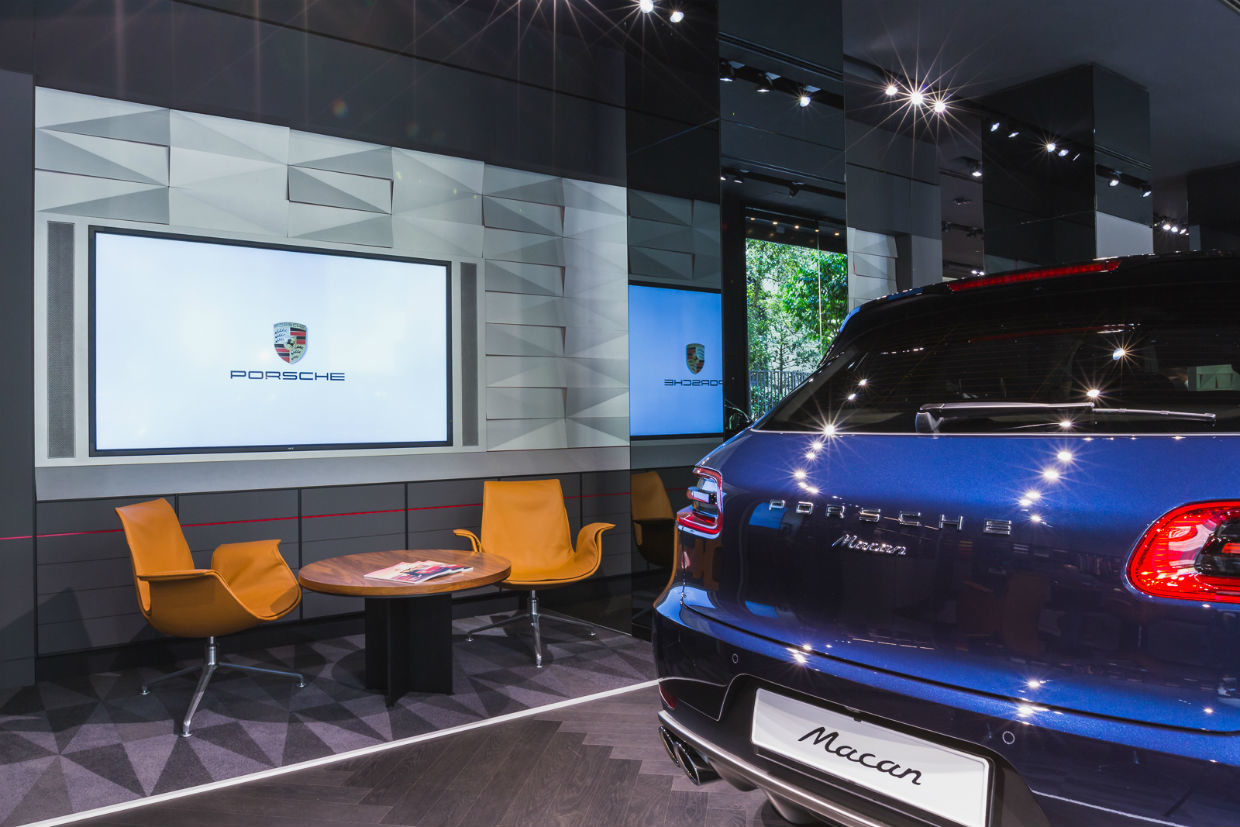 An area of 400 square meters that brings together the two brands with cars, watches, clothing, suitcases, eyewear, and everything related to the Stuttgart home

Inside the shop, there is also an area where you can order or configure a new Porsche. Next, to a vehicle on display, which varies periodically, a special wall offers a virtual overview of the most important moments of Porsche's 70 years and its sports cars.

The furnishings of the space dedicated to the sales of cars have been produced and installed by Effebi, respecting the elegant style of the Porsche brand. A sophisticated look that emphasizes the iconic, minimalist and functional style of the brand. Essential furnishings where gray is predominant, combined with the Canaletto walnut of the desk and work tables.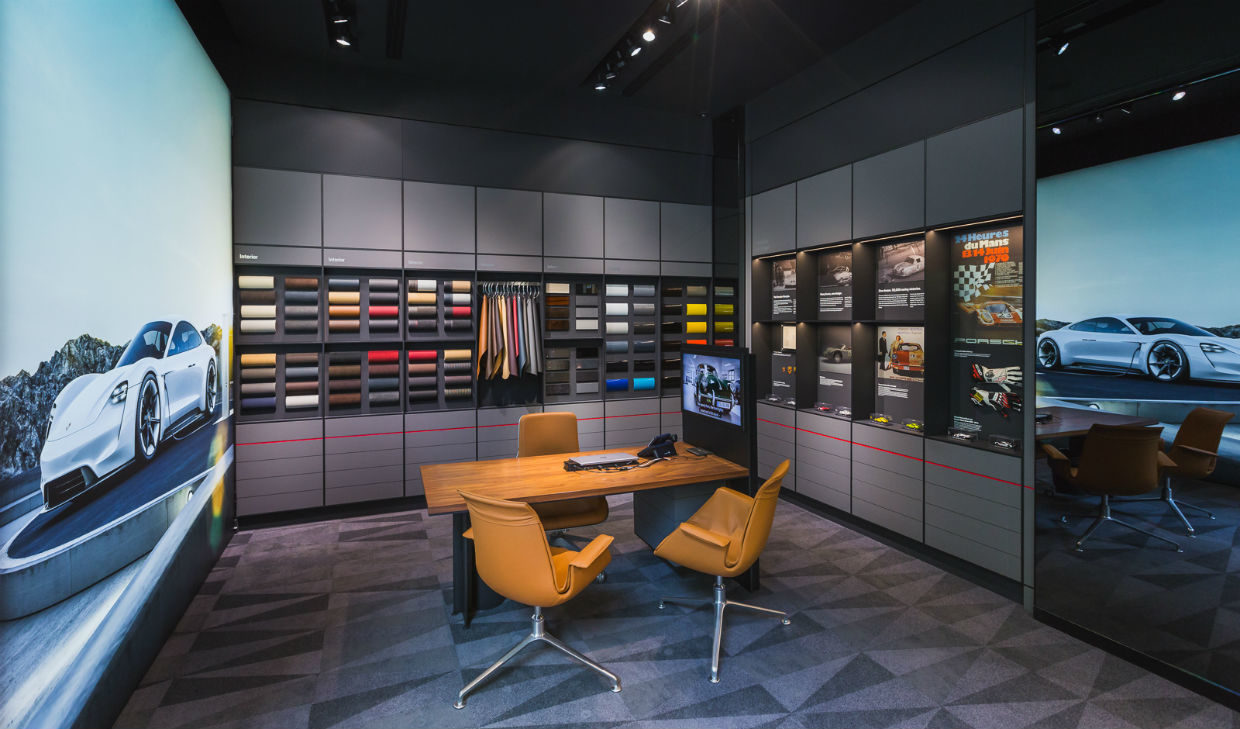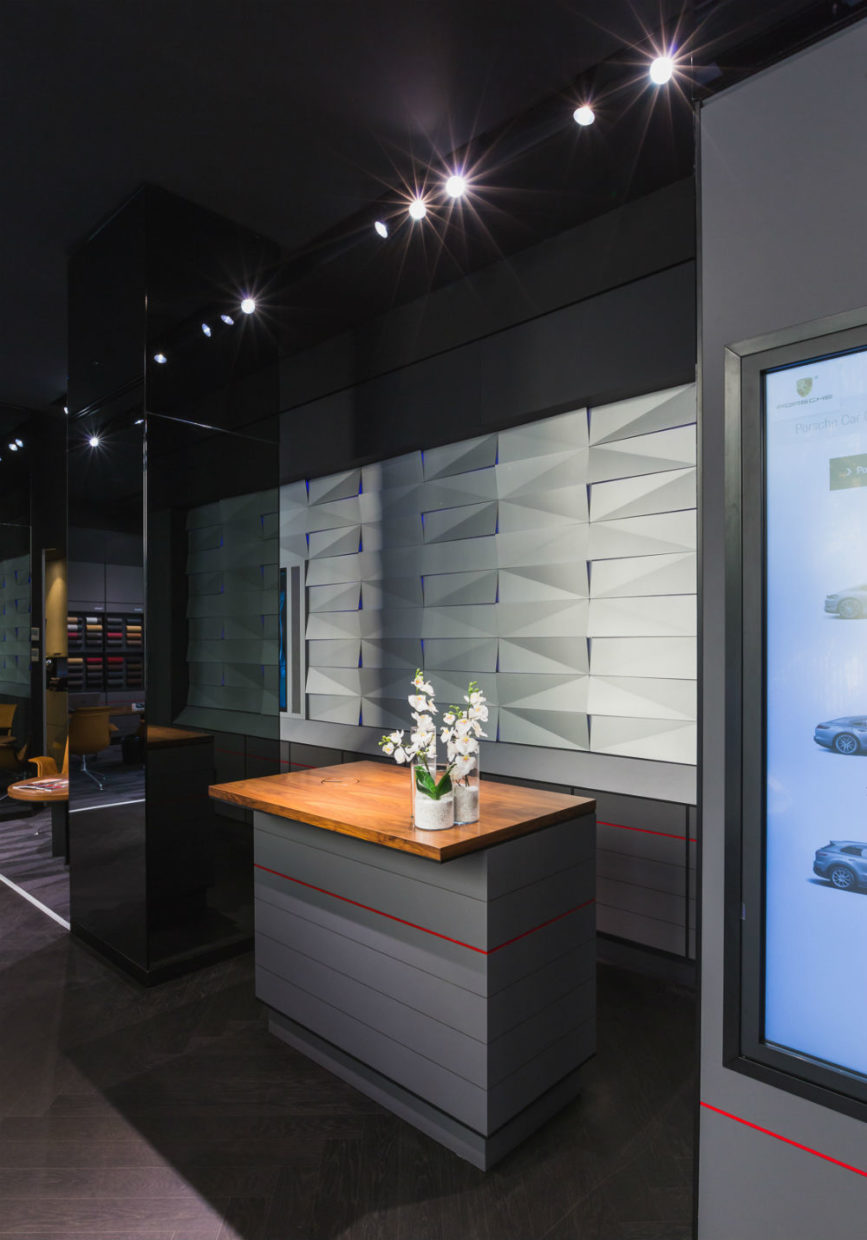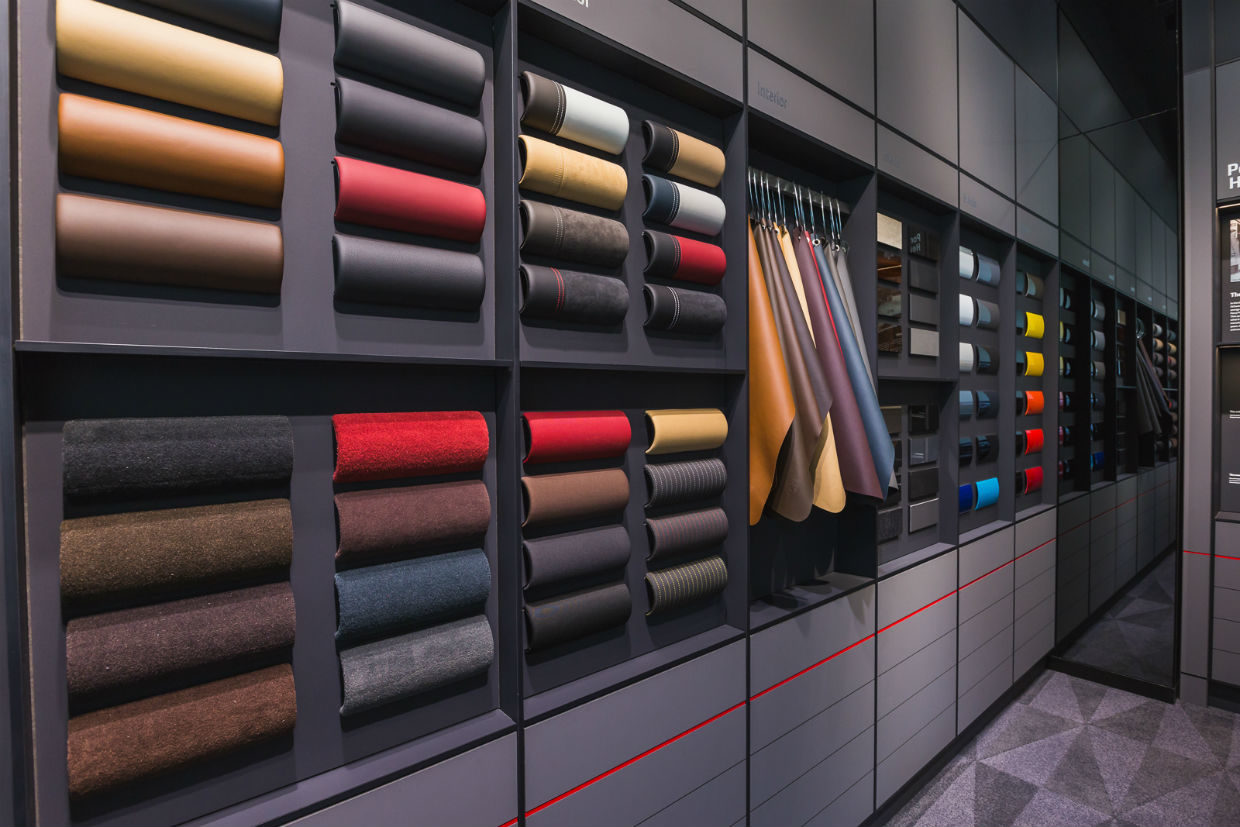 The gray that covers the entire space dedicated to sales of cars is backlit in the part of the "waffle wall", a wall entirely made up of panels painted in "soft touch" for a velvety effect to the touch. The RGB LED backlighting of the wall, allows you to customize the lighting according to the needs of the store.