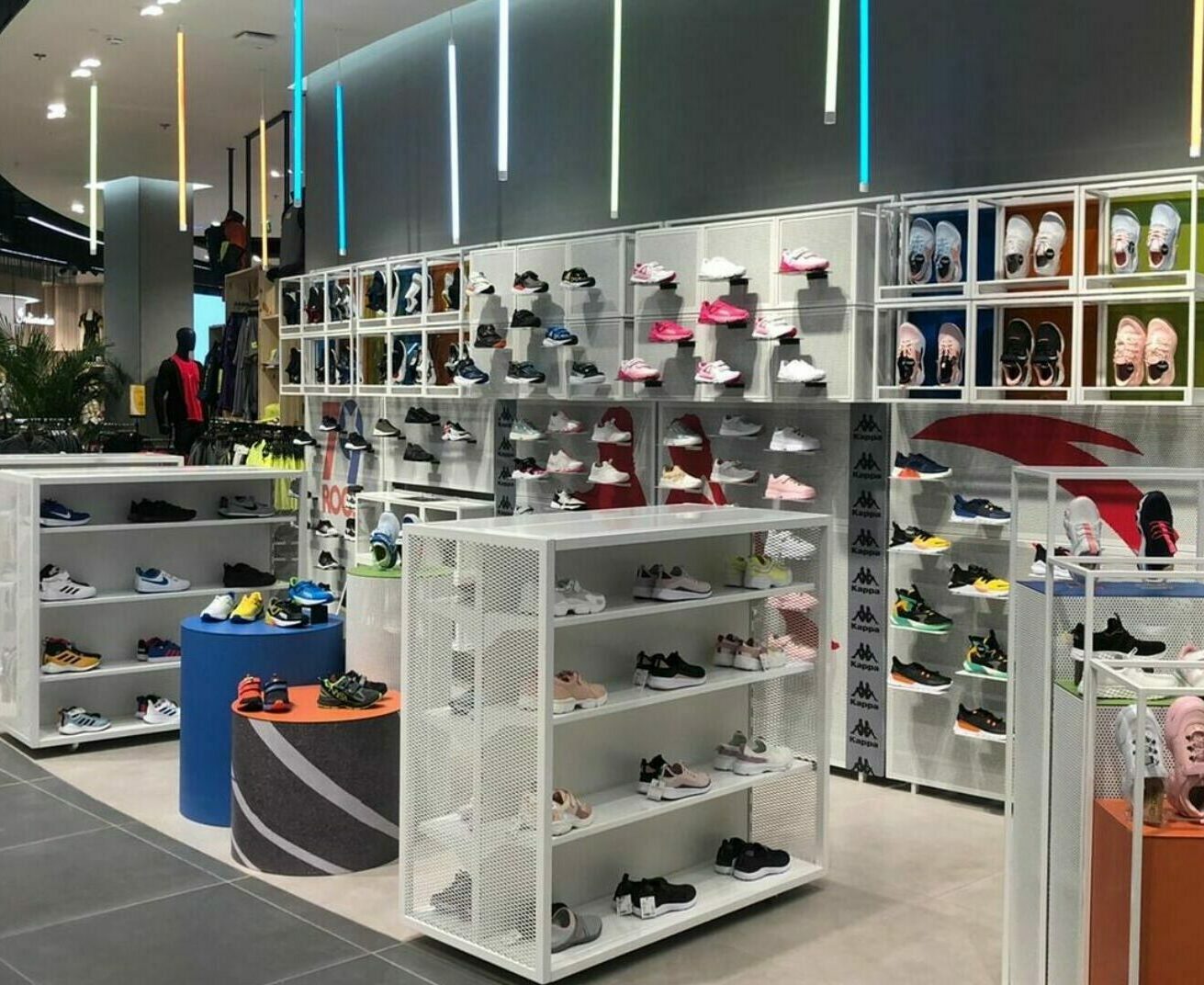 Shoemart Sport
category /
Retail
---
location /
Mall of Emirates - Dubai
---
From our design studio to our bespoke furniture production and our supervision of fitting: an all-encompassing service for Shoemart Sport brand, opening within the Mall of Emirates in Dubai.

The shop's format draws its inspiration from the realm of the museum, but includes a dynamic sporting spirit that motivates the customer to whom it speaks.

Furniture and fittings are quick to convert into differing compositions, offering a whole host of variants, all able to provide emotive ways of viewing the product.

As is the case with individual disciplines and team sports, each furniture element in Shoemart Sport works decidedly well on its own, while it simultaneously represents a matching component of an overall concept that permits an endless variety of display variations.

The product appears enshrined in imaginary counters that refine it, while linking it to other goods on display in a multitude of possible merchandize display combinations.

While the majority of furniture elements are in black and white metal, interspersed focal points of coloured textures and white stripes prompt memories of playing fields and sports grounds, alluding to the idea of sports competitions.
In this way, a minimal and yet refined environment is created. Made from a solid and apparently hard material, such as iron, it becomes a flexible and dynamic space that is ready to accommodate all those who love their sport.