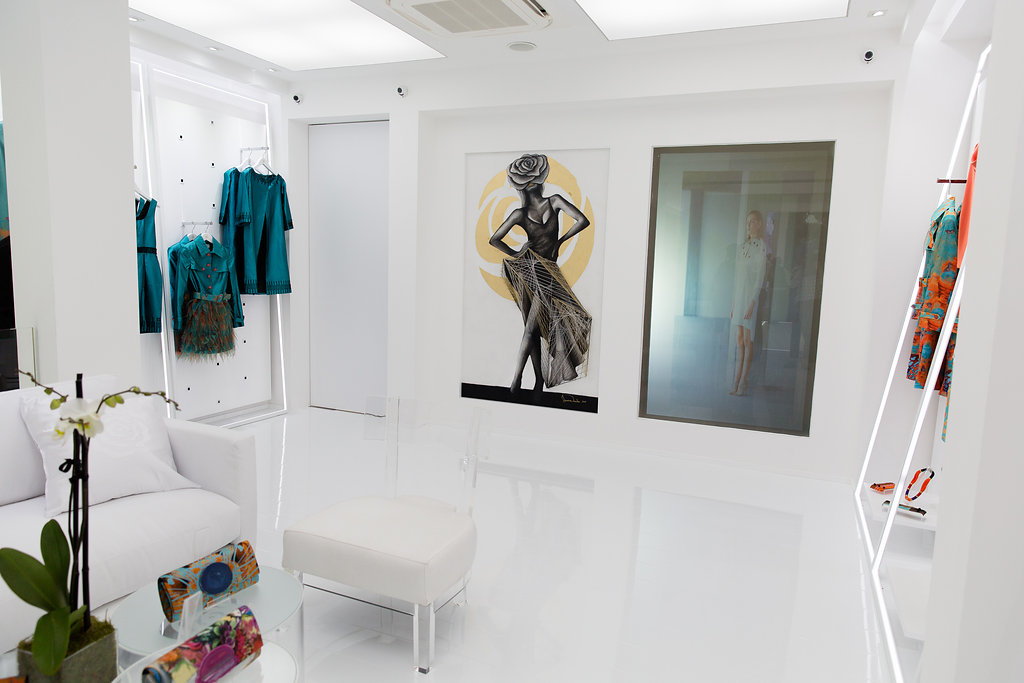 Vanessa Gounden
category /
Retail
---
location /
London
---
Vanessa Gounden opens her flagship store at 55A Conduit Street I London and chosees Effebi as her partner for shopfittings.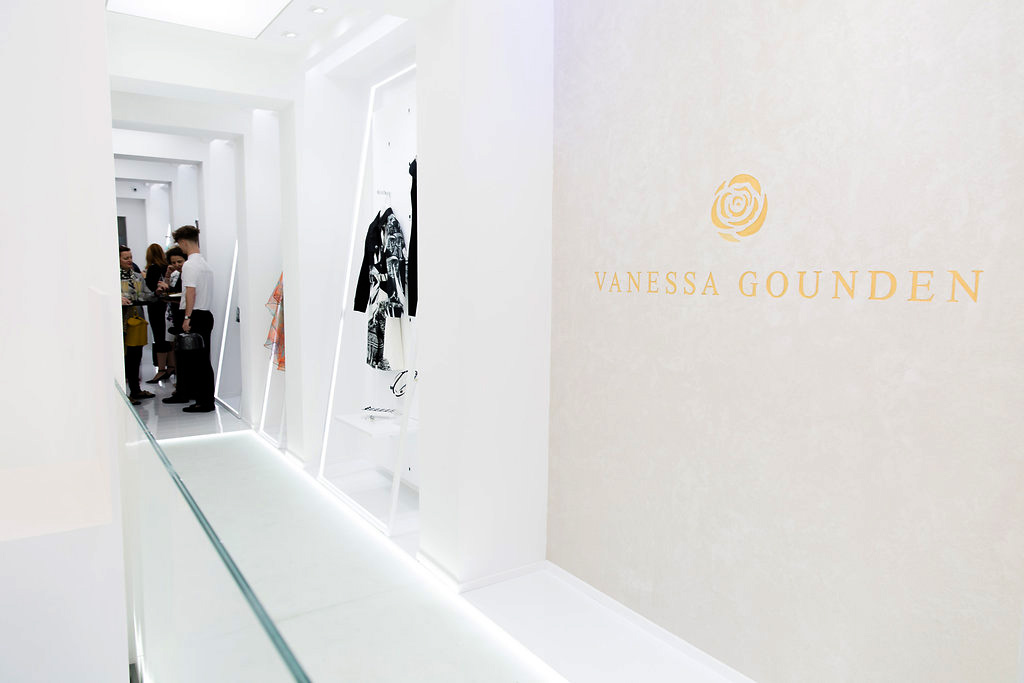 The modern interior concept was an international collaboration between Masterworx Architectural Design, Stephen Rich Interiors and London based Fiducia Interiors. The concept embraces the coexisting of art and fashion in Vanessa's collections and lent itself to providing an interior reflecting that of a modern gallery displaying Vanessa's 'wearable art' whereby a neutral stage to highlight the product was created.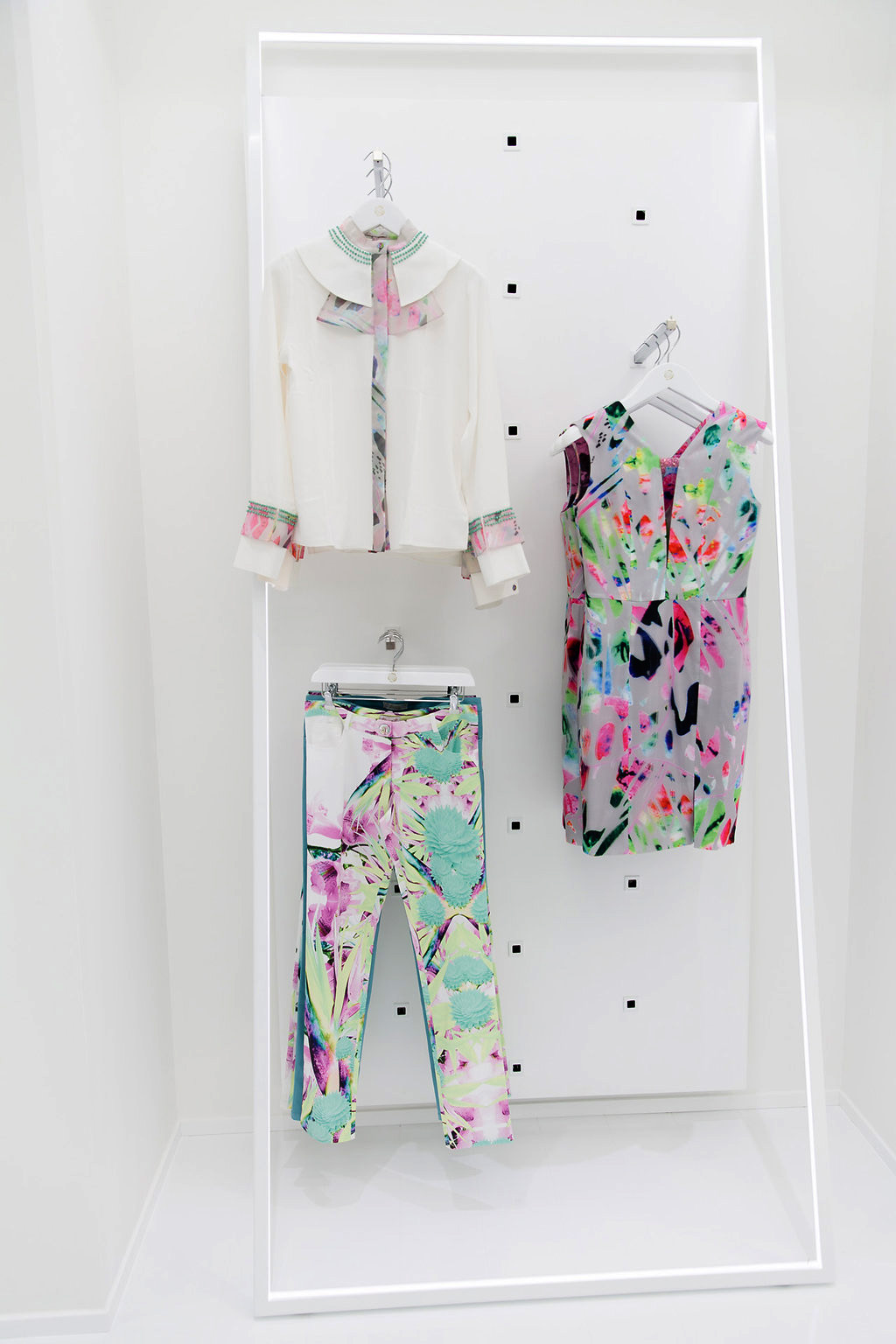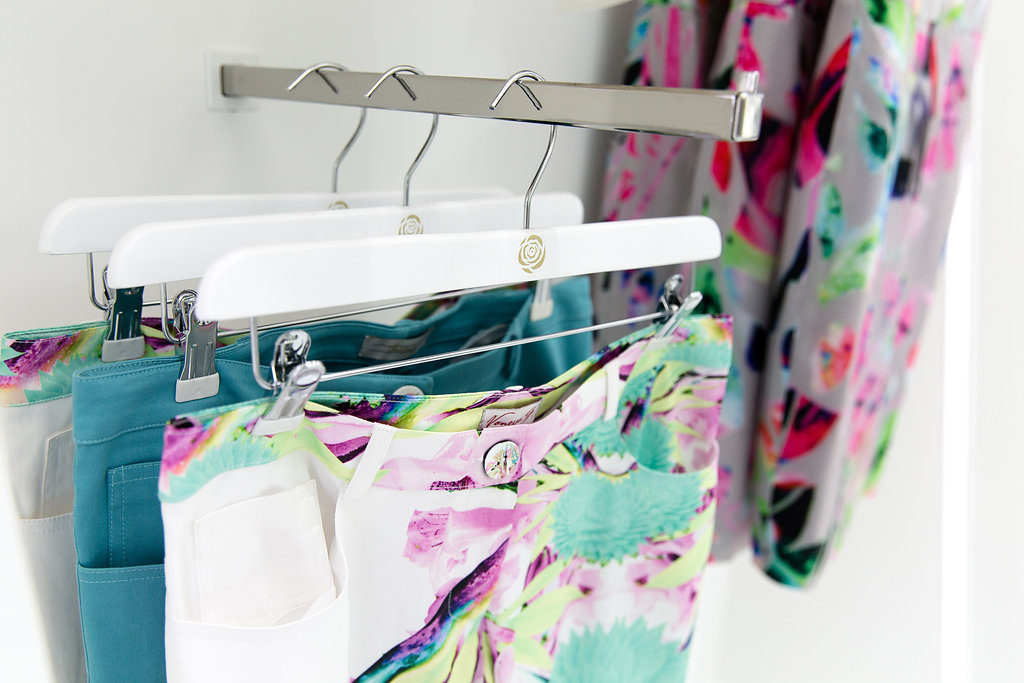 Slick LED picture frames and polished white finishes encapsulate individual pieces and allow each original piece to speak for itself. Vanessa's collections are ever changing and inspired by topical issues close to her heart thus a flexible interior was of paramount importance. Effebi's range of adaptable display solutions was the obvious choice to allow the label the adjustability required to let each piece become distinctive.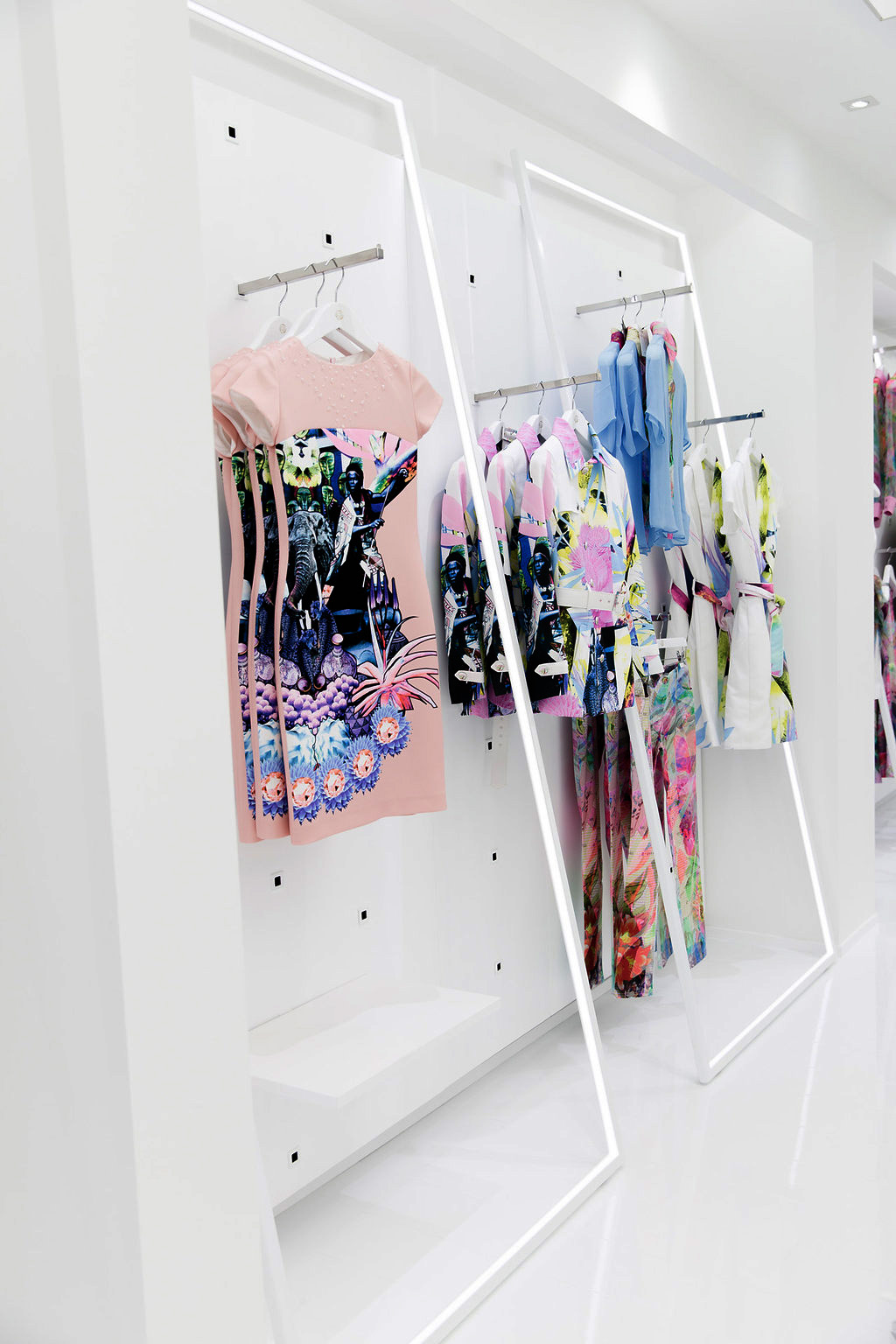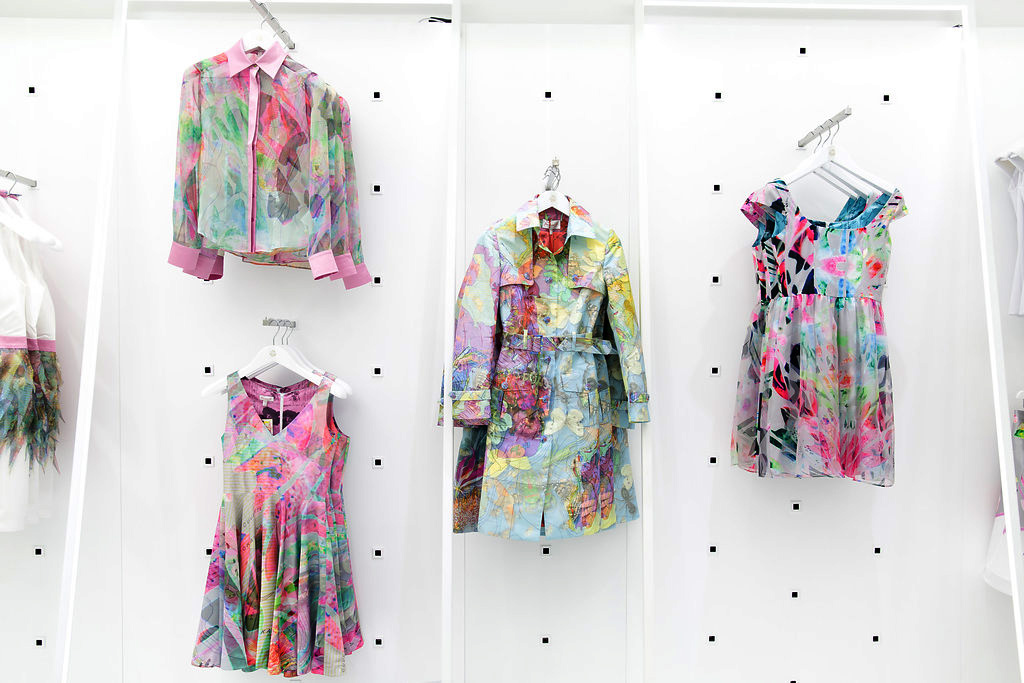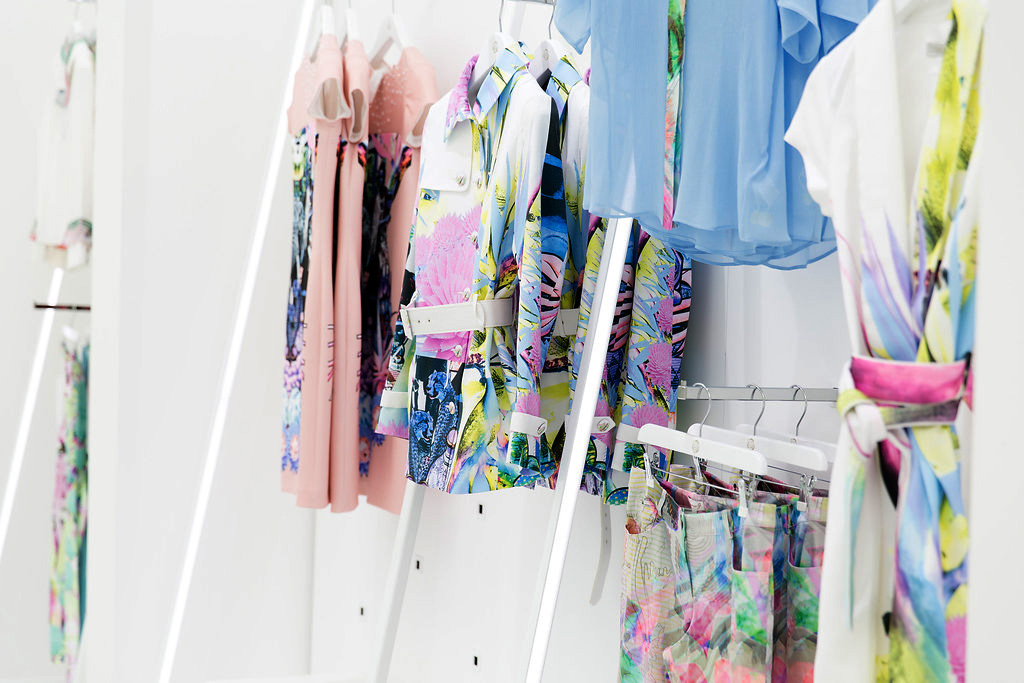 Vanessa Gounden's fashion line is embodied by bold and colourful prints, where she makes clever use of 3D layering techniques on various luxurious fabrics and textures to integrate art into fashion and create innovative and original pieces.