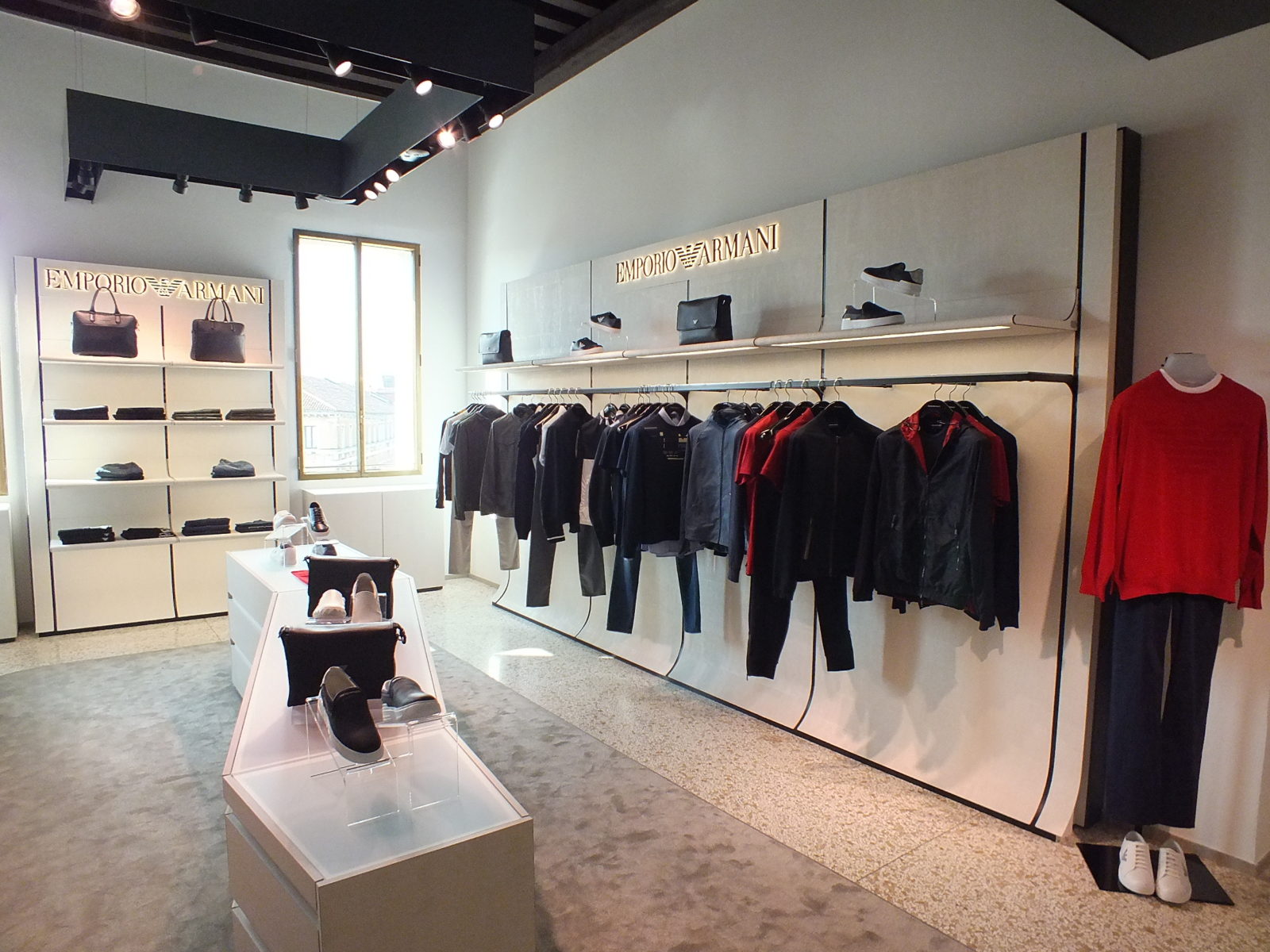 Emporio Armani
category /
Luxury
---
location /
Venezia - T Fondaco dei Tedeschi
---
The Emporio Armani's boutique, located in the heritage building Fondaco dei Tedeschi, is one of latest creations by Effebi, which has produced and assembled bespoke furniture, working on a total white concept.

From Fontego dei Tedeschi, trade center for merchants coming from Nuremberg, up to the temple of luxury with 65 boutiques and more than 300 brands, with the new name T Fondaco dei Tedeschi. T as "travelers", as a tribute to travelers and as the T Gallery by DFS, the group specialised in luxury travel retail that took care of the inauguration of the new space.

Fondaco dei Tedeschi is one of the most famous buildings in Venice, located at the foot of the Rialto Bridge on the Grand Canal and returned to new life after a long restoration by the Dutch architstar Rem Koolhaas. 7,000 square meters dedicated to high-end products including fashion accessories, watches, jewelry but also a refined gastronomic assortment and a carefully selection of local craft products. The experience is completed by a restaurant designed by the starred chef Massimiliano Alajmo and a panoramic terrace with a spectacular view of the Grand Canal.