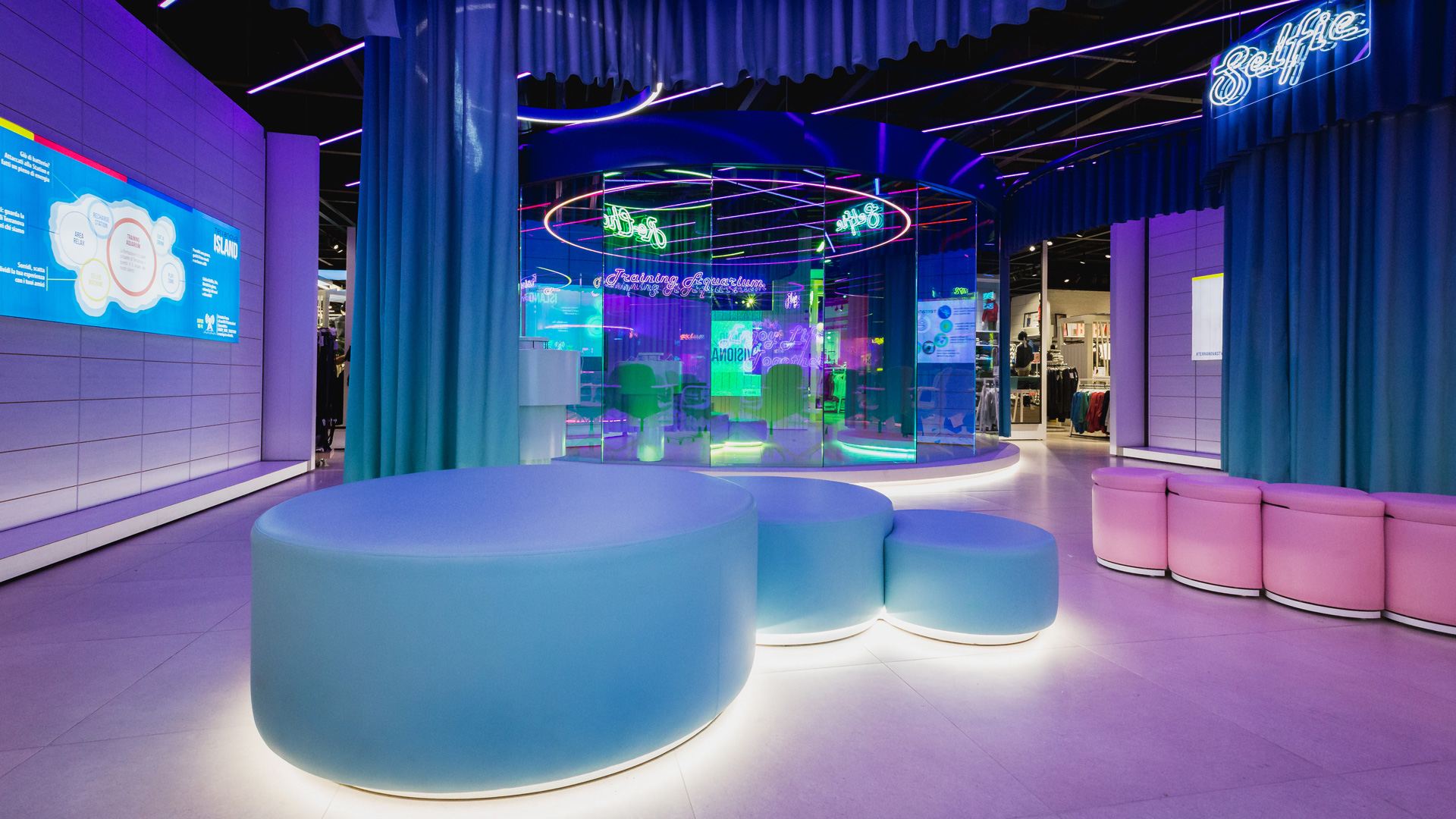 Terranova
category /
Retail
---
location /
Pesaro
---
architect /
Marco Vanucci - Opensystems Architetcture
T-Island was conceived to celebrate the 30th anniversary of the International fast-fashion brand Terranova. The concept challenges the traditional retail environment introducing a moment of leisure within a strictly commercial venue.

T-Island is a hybrid space, a place to break from the hustle and bustle of shopping and experience first-hand the brand's laid back ethos. The space is, at the same time, a workplace, a lounge area and a playground. Customers can discover, relax, experience the brand and its values through interaction and play while shopping.

The staff can perform their training, attend meetings and workshops while being seen by and interacting with their customers. The design of the space fully embraces the brand's joyful and playful way of life. In contrast with the straight lines of the surrounding store, T-Island applies the principle of space-filling curves and circles as a way to organize several activities within a constrained area of the store.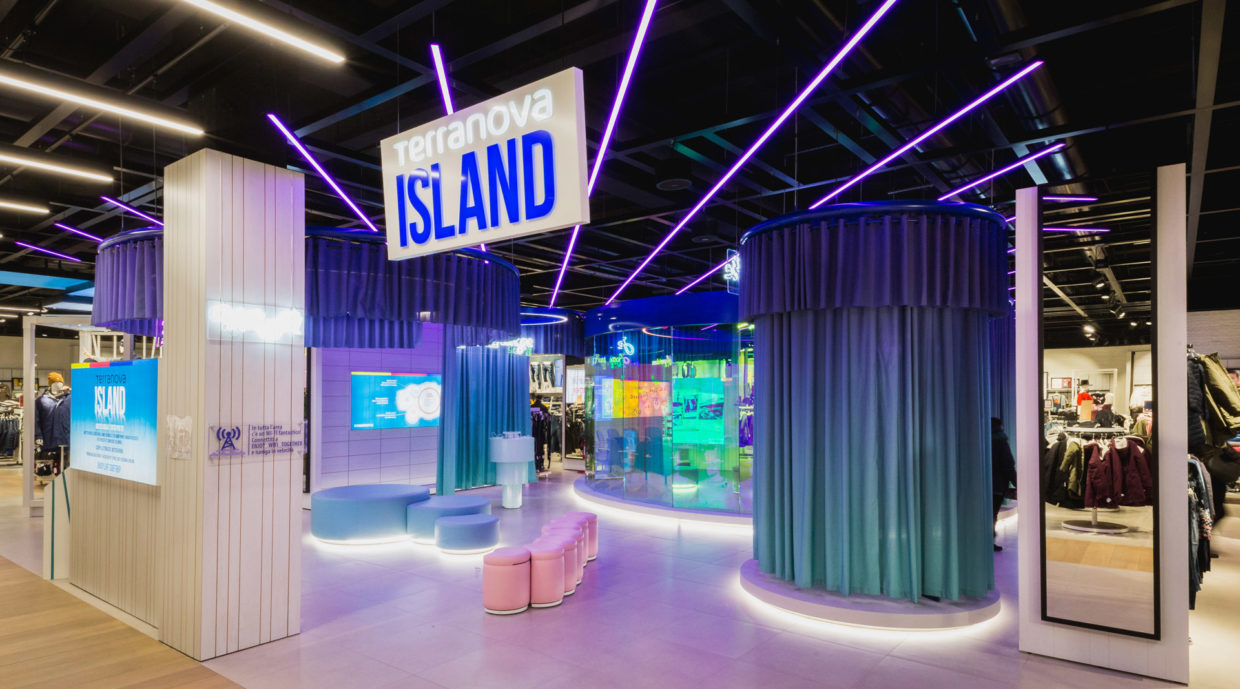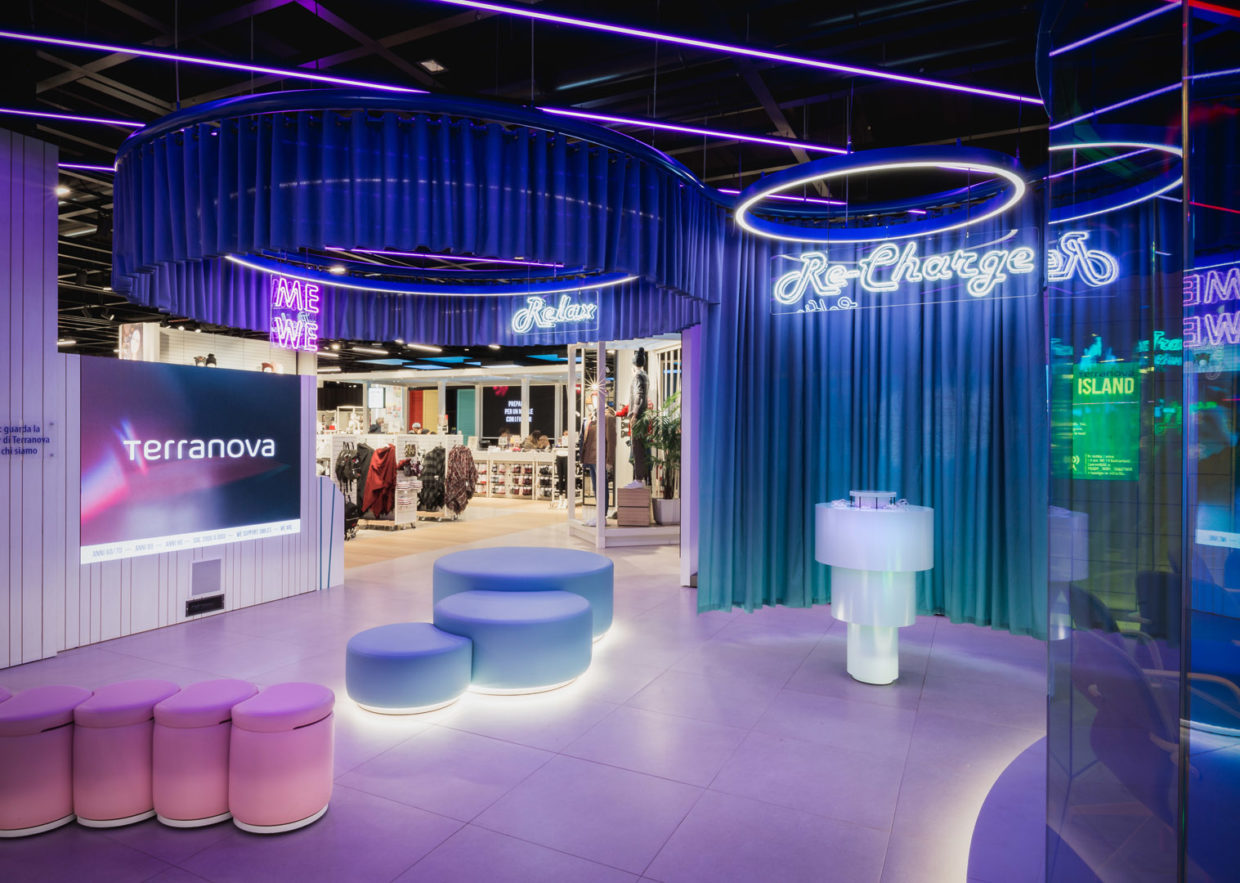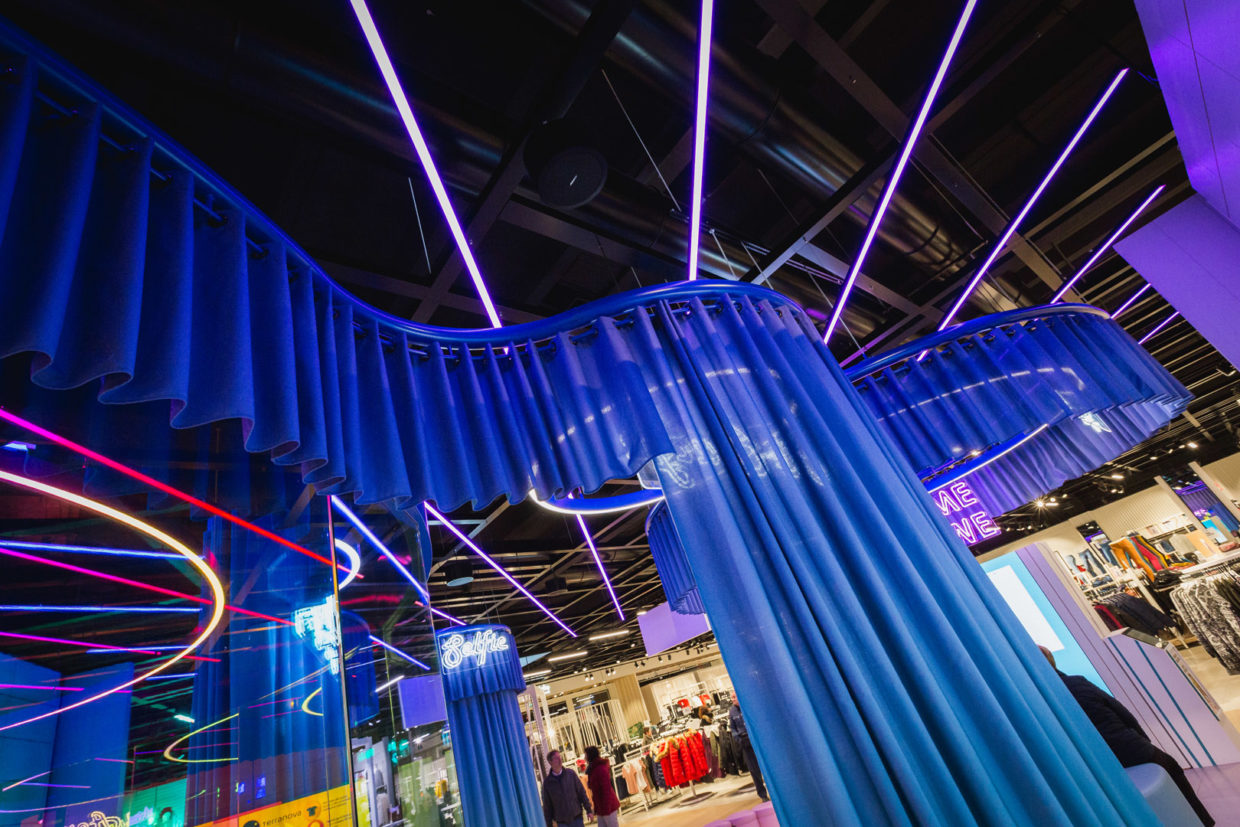 A ribbon curtain subdivides and unfolds the space by following curvilinear geometries.
At the centre of the space, a tank-meeting room made out of dycroic glass panels hosts the staff training activities as well as special events. The glass produces manifold reflections of the neon lights set within and around it.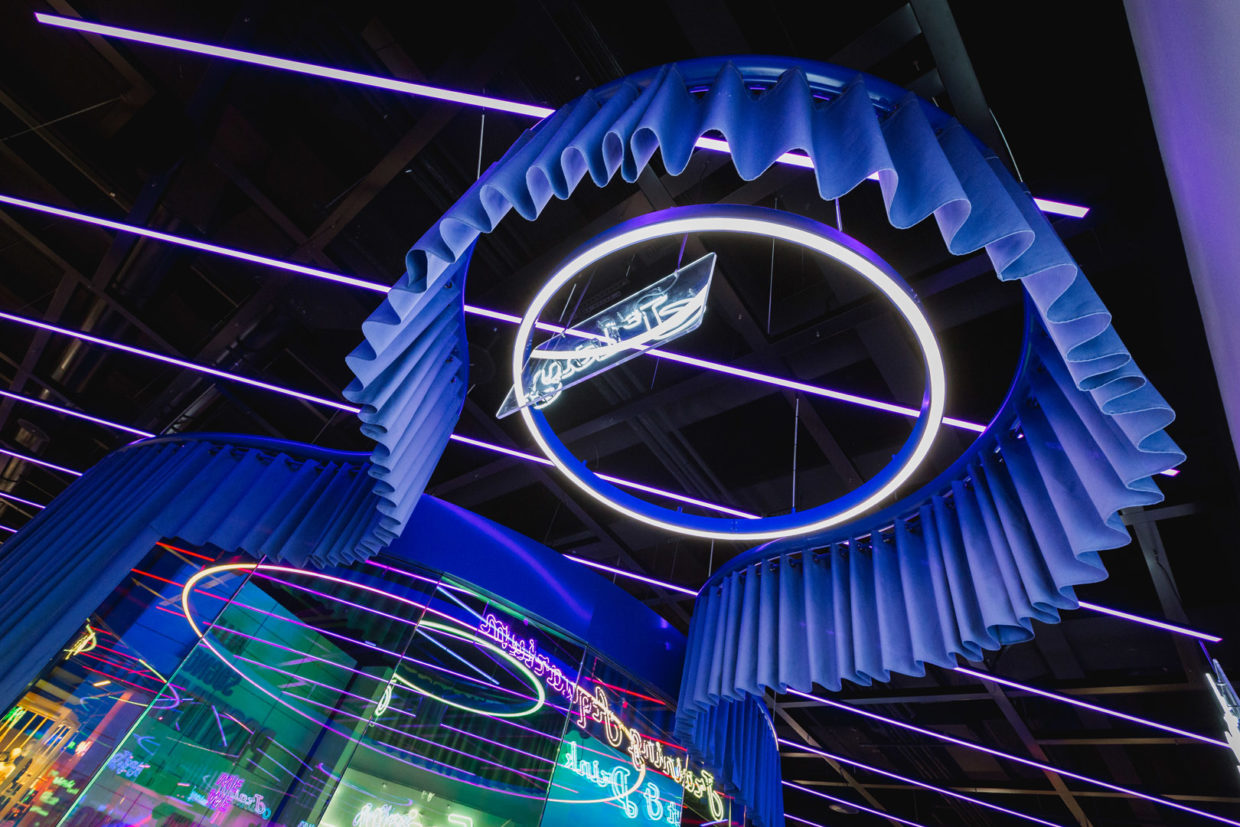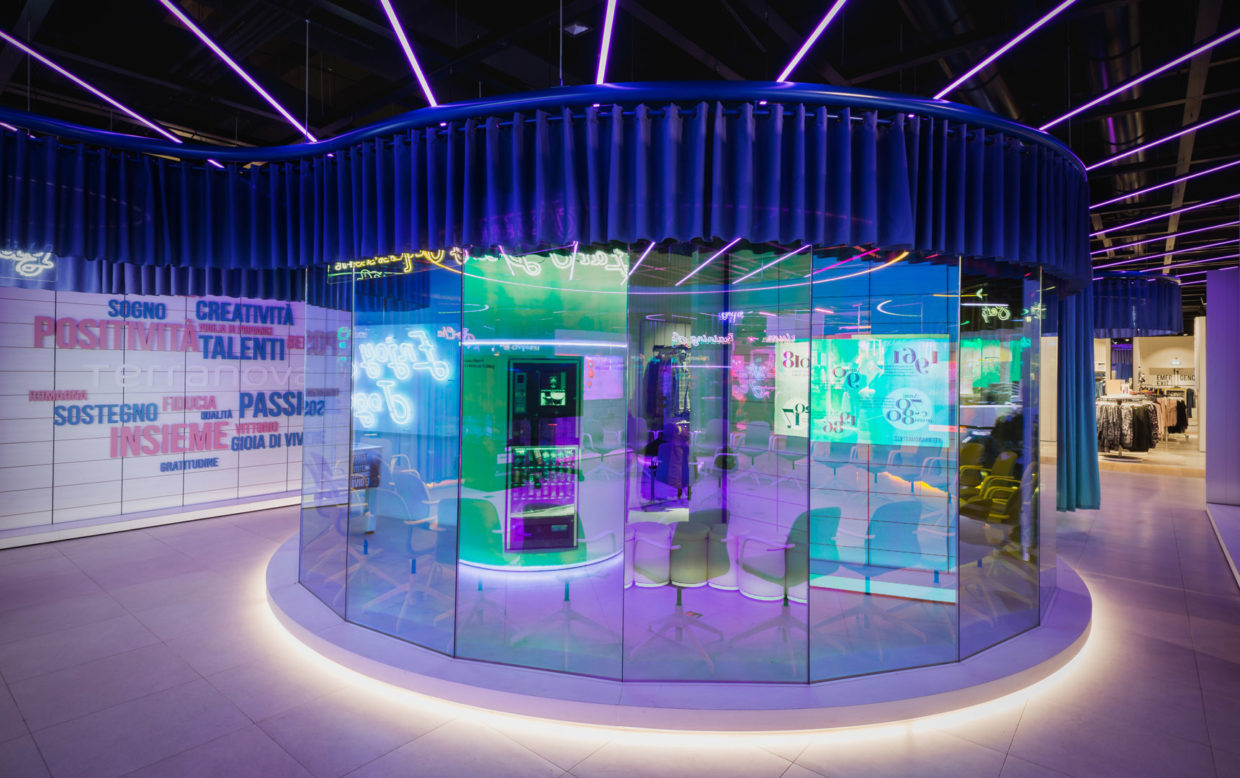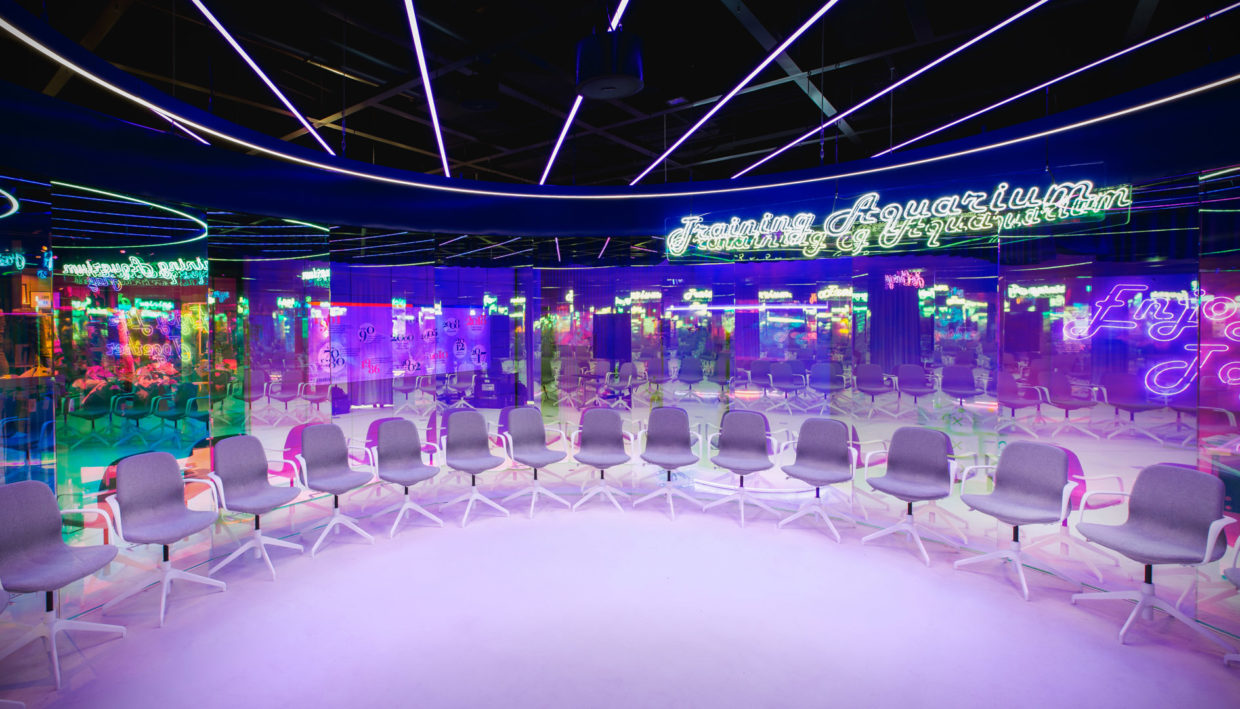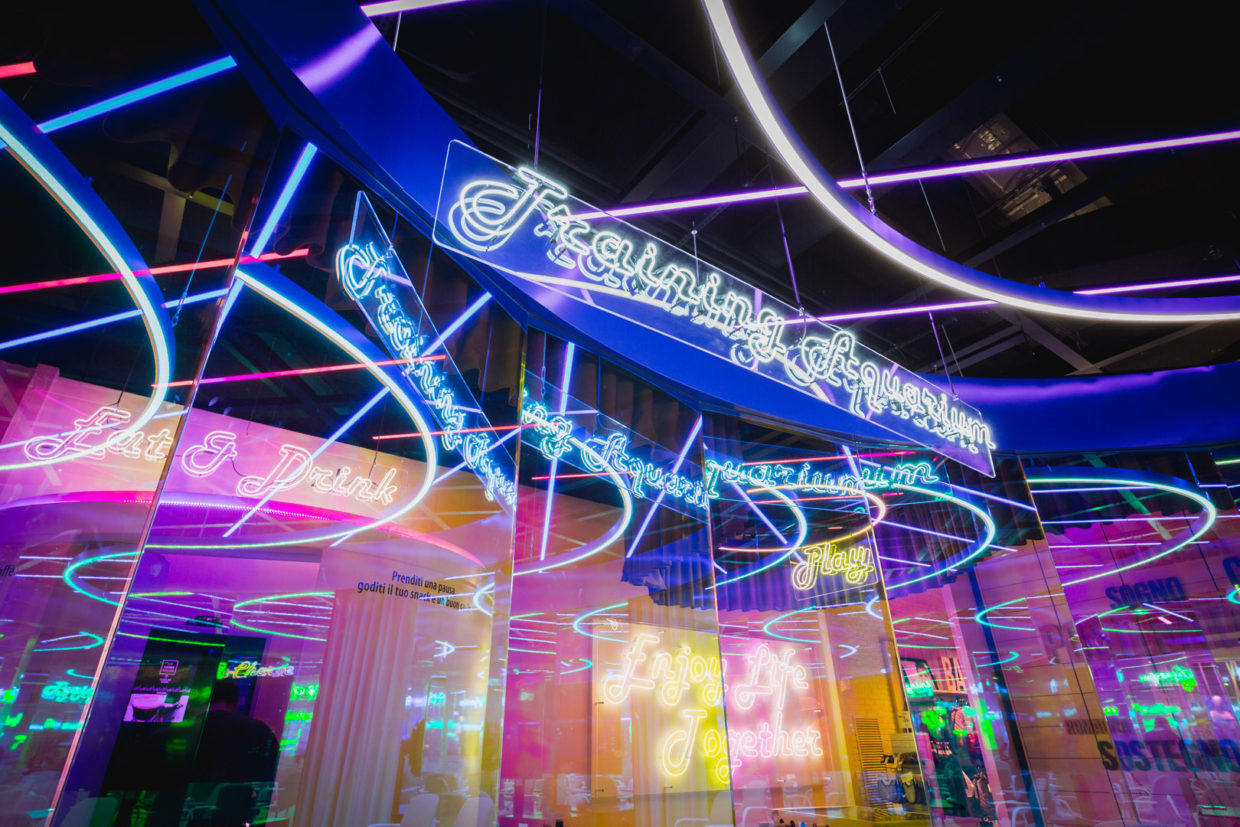 The rest of the area offers a charging station for mobiles and tablets, a corner to shoot selfies, a vending machine for food and refreshments, a foosball table and a lounge for video projection.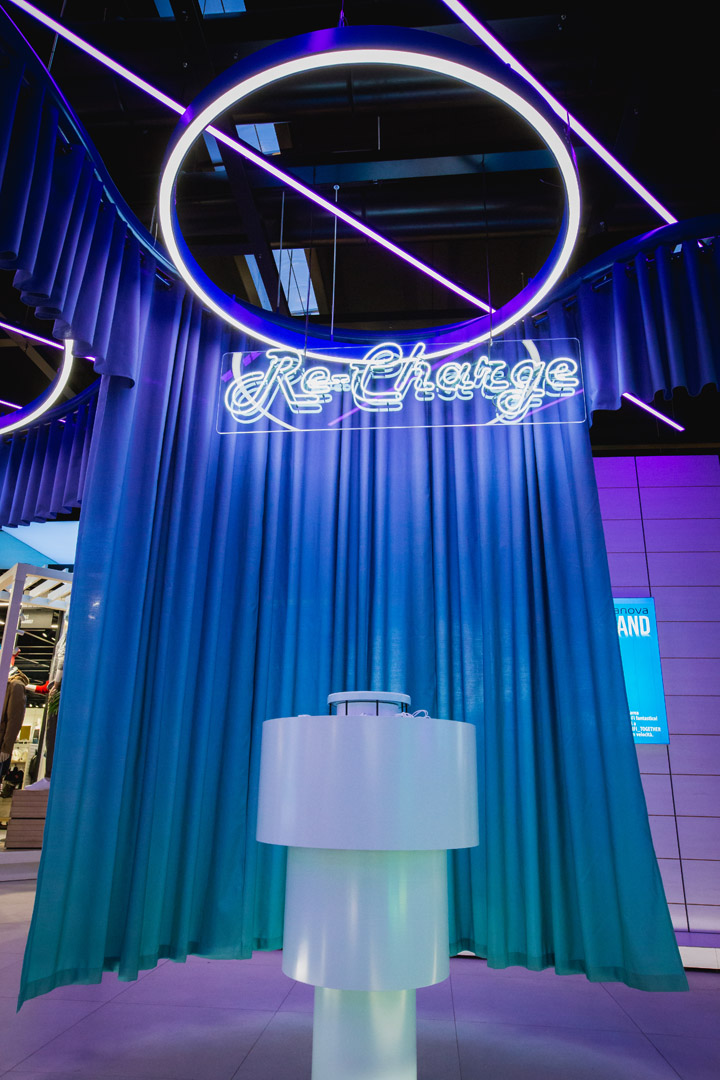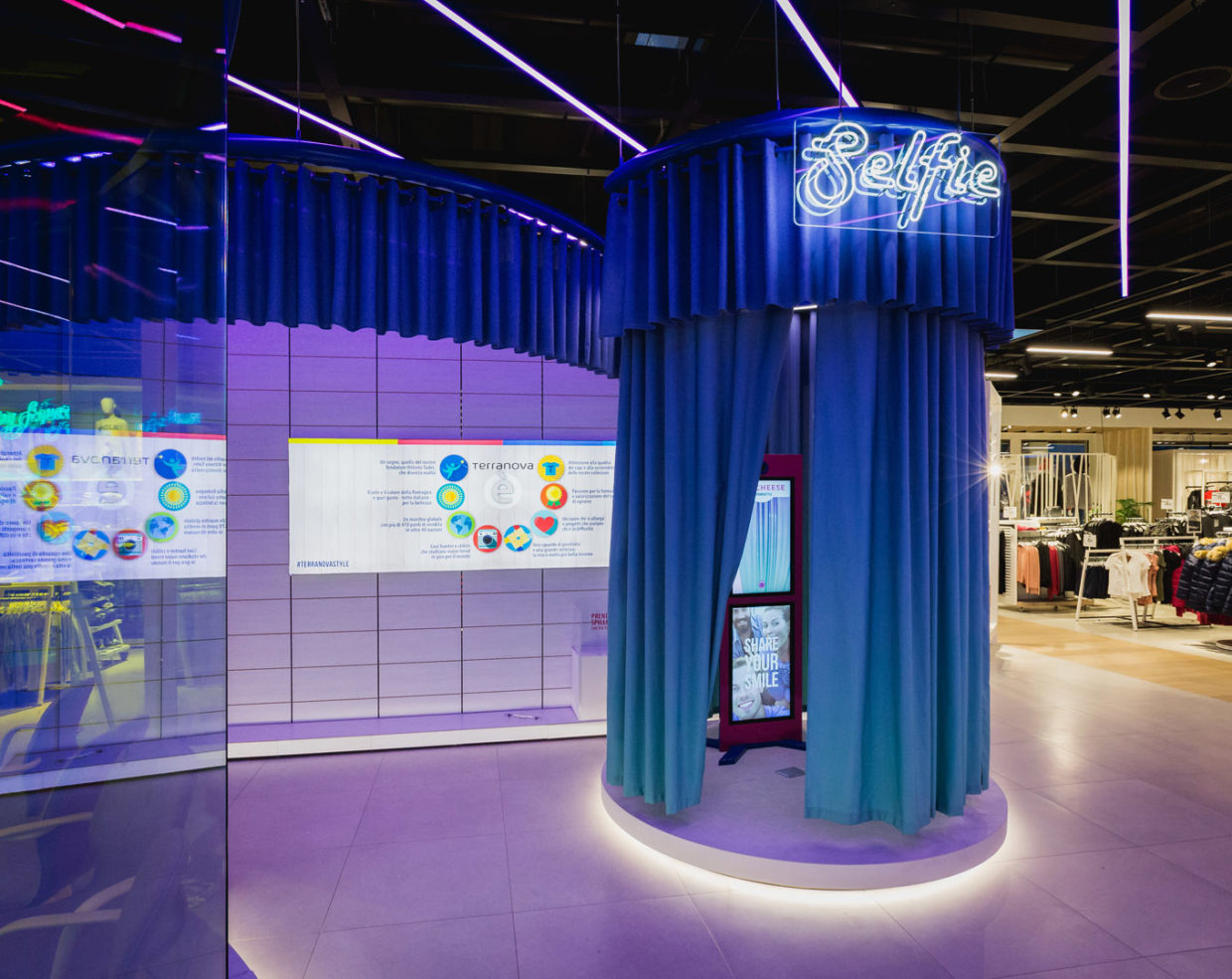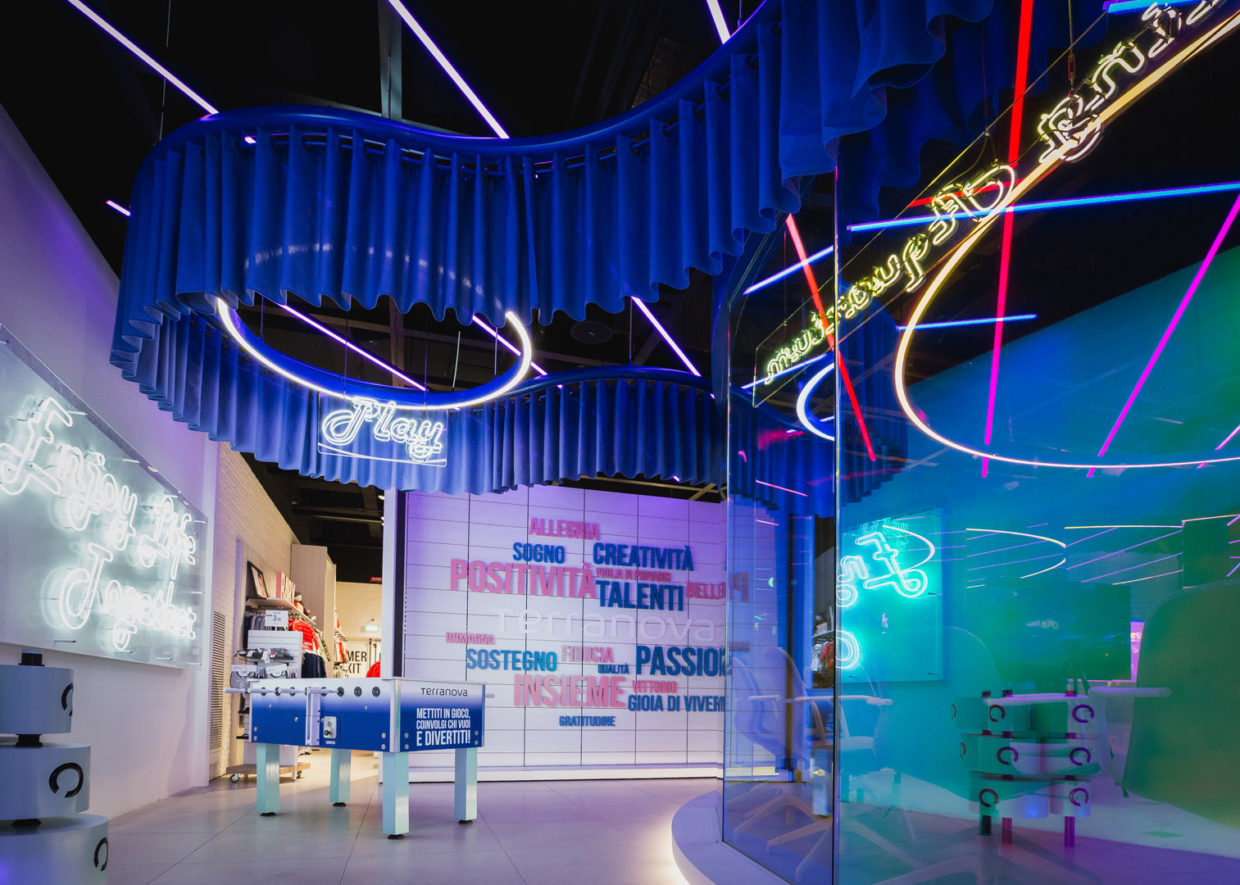 ---
Discover similar projects
or back to luxury